Trump should concede election immediately, 46% of Americans say
Among Republicans, 48% accept that Trump should concede if he can't prove his voter fraud claims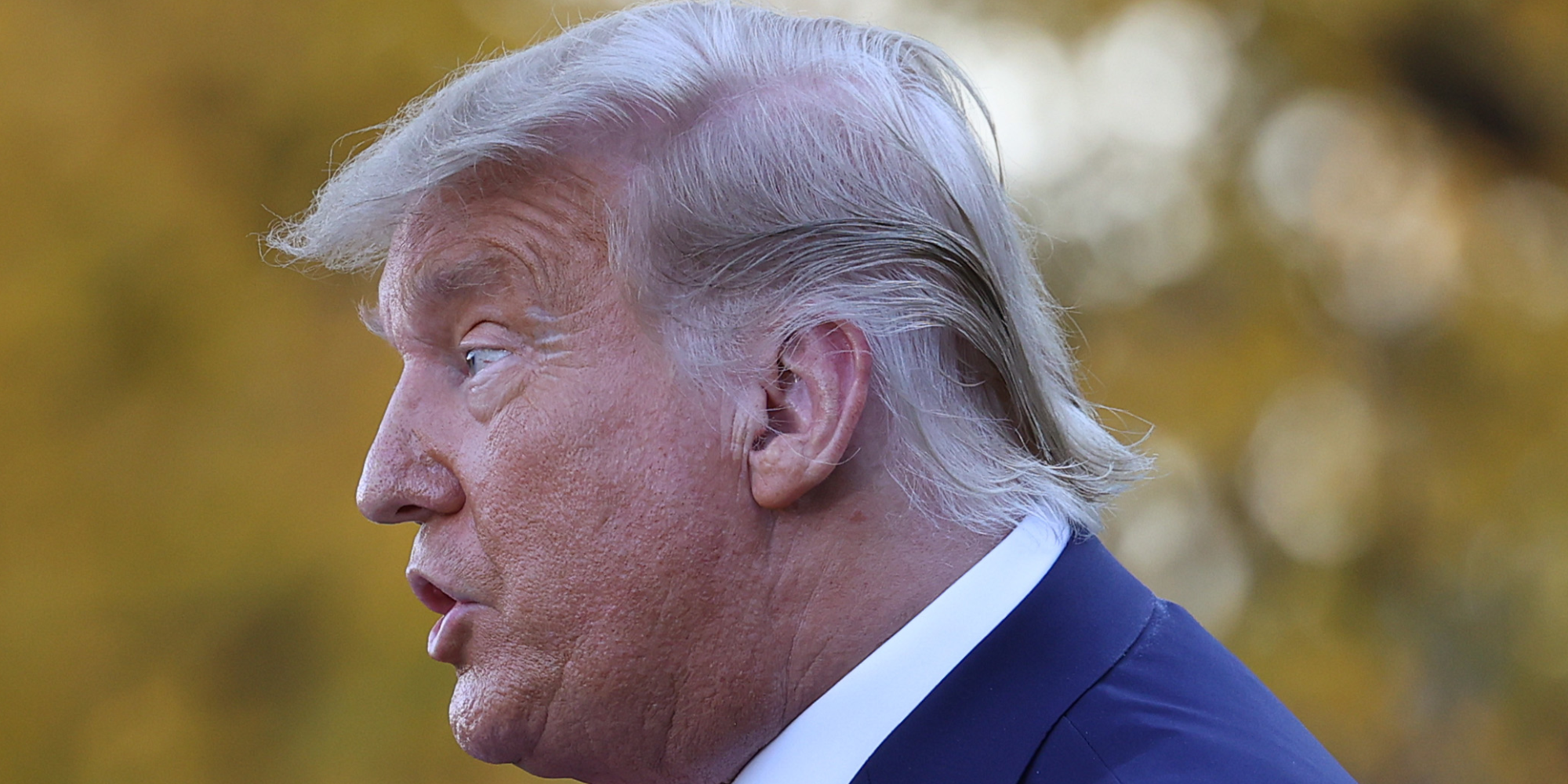 Leer en Español
Almost half of all Americans believe President Donald Trump should "immediately" concede the election to president-elect Joe Biden, according to a new opinion poll, while 12 per cent believe he shouldn't concede "no matter what".
The survey carried out by Politico and Morning Consult shows 46 per cent of registered voters say Mr Trump should concede "right away," while another 32 per cent say he should concede if he is "unable to back up his claims of widespread fraud." Just 12 per cent said the president should not concede "no matter what," and 9 per cent said they don't know or have no opinion.
The results also reveal a striking contrast among the views of Democrat and Republican voters, with followers of the latter party particularly split on their views of Mr Trump's conduct.
As many as 72 per cent of Democrats said Mr Trump should concede "right away" compared to just 16 per cent of Republicans.
Among Republicans, 48 per cent said Trump should concede if he can't prove his voter fraud claims, and a quarter of registered GOP voters say Mr Trump should not concede no matter what.
The Politico and Morning Consult poll surveyed 1,994 registered voters from 13 to 16 November, with a margin of error of 2 per cent.
The survey aimed to assess the views of the American people amid a series of allegations of voter fraud and rigging levelled by the Trump campaign, amid which the president is refusing to concede.
The 3 November elections awarded 305 electoral college points to Joe Biden, who was projected as the winner by most media networks more than 10 days ago. Mr Trump received 232 electoral college votes, and also trails Mr Biden in the popular vote by a margin of more than 5 million.
Mr Trump has filed multiple lawsuits across several key swing states, though a number have already been rejected by the courts. He is yet to produce any hard evidence to back up his claims of widespread irregularities that might have significantly impacted the election result.
Join our commenting forum
Join thought-provoking conversations, follow other Independent readers and see their replies