Election results: Trump reportedly drops Arizona ballot lawsuit as gap grows wider
It's the another setback after a law firm working for the campaign dropped out of the suit earlier this week
Josh Marcus
Friday 13 November 2020 19:36 Comments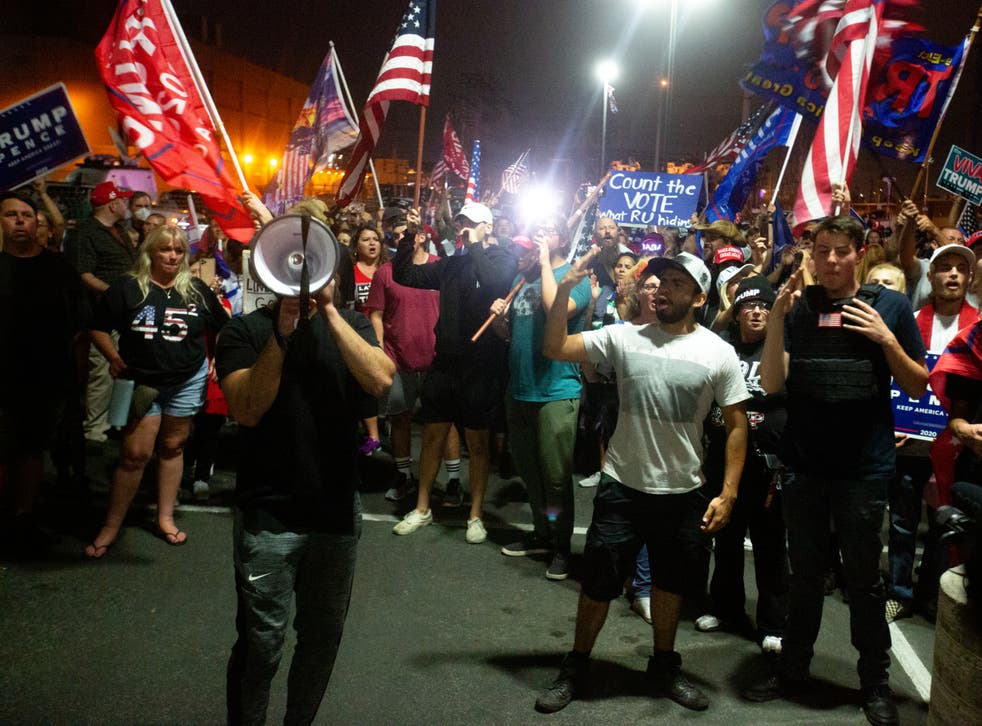 Leer en Español
The Trump campaign is reportedly dropping an election lawsuit in Arizona, which alleged that officials mishandled ballots in the metropolitan Phoenix area on Election Day, as president-elect Joe Biden's widening lead in the state renders the number of ballots in question moot, according to CNN. It's the latest in a steady stream of losses in suits challenging the validity of the election, even as the president continues to claim without evidence it was was "rigged."
The decision was announced in a legal filing.
Major news networks have already called the state for Mr Biden, and the lawsuit was already making much narrower claims than the president and his supporters have, who allege without evidence that Democrats cheated the election results and denied Mr Trump a victory.
"We are not alleging fraud in this lawsuit," Kory Langhofer, an attorney for the Trump campaign, said in court on Thursday, Arizona PBS reports. 
"We are not alleging that anyone is stealing the election," he added, the same day the president, who still hasn't conceded, tweeted a quickly debunked conspiracy theory that voting software irregularities meant "tens of thousands of votes were stolen from us and given to Biden," ahead of a weekend that promises "Stop the Steal" rallies in Washington DC and elsewhere. 
The suit sought a manual inspection of ballots in Maricopa County it alleges were mistakenly disregarded. It argues poll workers told voters to press a certain button if their ballot was rejected due to formatting issues, causing problems. Trump campaign lawyers initially said this process could've affected the choices on thousands of ballots, but have since revised that estimate down.
Even before the campaign nixed the legal challenge, Arizona's attorney general, Republican Mark Brnovich, predicted the result wouldn't matter.
"There is no evidence, there are no facts that would lead anyone to believe that the election results will change," he told Fox Business. "We are literally talking about less than 200 votes that are in question and doubt." 
A law firm working for the campaign dropped out of the suit on Tuesday, as did a firm working on a similar case for the campaign in Pennsylvania on Friday.
The campaign has filed numerous lawsuits across the country challenging election results, but few have succeeded, and none have changed the election results. 
Register for free to continue reading
Registration is a free and easy way to support our truly independent journalism
By registering, you will also enjoy limited access to Premium articles, exclusive newsletters, commenting, and virtual events with our leading journalists
Already have an account? sign in
Join our new commenting forum
Join thought-provoking conversations, follow other Independent readers and see their replies