Trump Jr stars in advert targeting crucial Georgia Senate election: 'My father's accomplishments are on your ballot'
'The radical left wants to tear down everything we've accomplished' says Don Jr in the new advert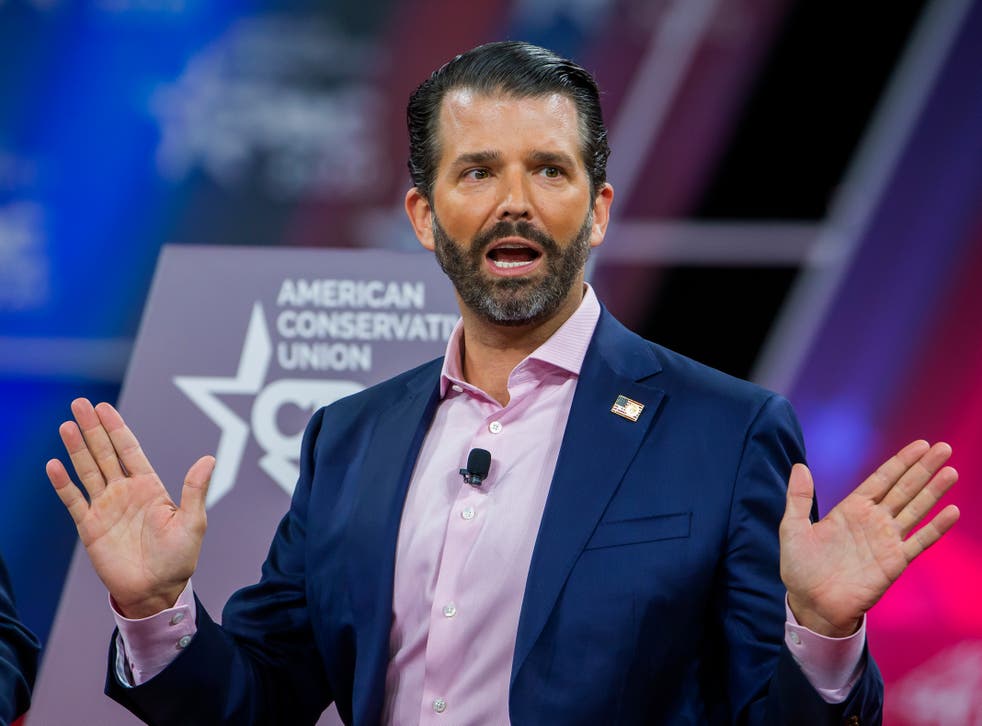 Donald Trump Jr has released a new radio advert, spending half a million dollars urging Georgians to vote for Republican Senate candidates in the upcoming January runoff.
The election has huge national significance, as it will determine the balance of power between Democrats and Republicans in the Senate, and comes in a state that was already the centre of attention amid President Trump's allegations of fraud in the 2020 presidential race.
The advert features a clip at the beginning of Senate minority leader Chuck Schumer saying: "Now we take Georgia. Then we change America."
Don Jr's voice then cuts in, saying: "There it is.
"The radical left wants to tear down everything we've accomplished: defunding the police, eliminating private health insurance, and dismantling the Supreme Court. On 5 January, the US Senate is on the line, and my father's accomplishments are on your ballot."
He signs off: "Don't let them take Georgia."
Don Jr and his advisers started a super PAC last month in order to mobilise Trump voters in Georgia in support of David Perdue and Kelly Loeffler, amid concerns that the Trump team's efforts to seed doubt about the elections process would put off Republican voters from turning out.
The group, called Save The US Senate PAC, spent $500,000 on the first advert featuring Don Jr which will start airing from Thursday, according to The Hill.
The super PAC is planning to air its adverts only on conservative radio and TV stations in order to reach Mr Trump's loyal vote bank since visible anger was noticed online against the two Senate candidates in Georgia.  
Opinion polls hint at a tight race in the January elections for the Senate ,where Republicans currently hold 50 of the 100 seats. Ms Loeffler will face off against the Democrat Reverend Raphael Warnock while Mr Perdue is facing a challenge from Democrat Jon Ossoff. If Democrats win both seats, the upper house will have a 50-50 seat divide between both parties, with vice-president Kamala Harris becoming the tie-breaker.
Georgia declared Joe Biden its winner in the presidential race with less than 11,000 votes, according to the now certified election results.
Join our new commenting forum
Join thought-provoking conversations, follow other Independent readers and see their replies