Trump legal teams in turmoil as lawyers fear being asked to undermine integrity of US elections
Several members of law firms taken on by the Trump campaign have expressed their apprehensions internally with at least one person resigning in protest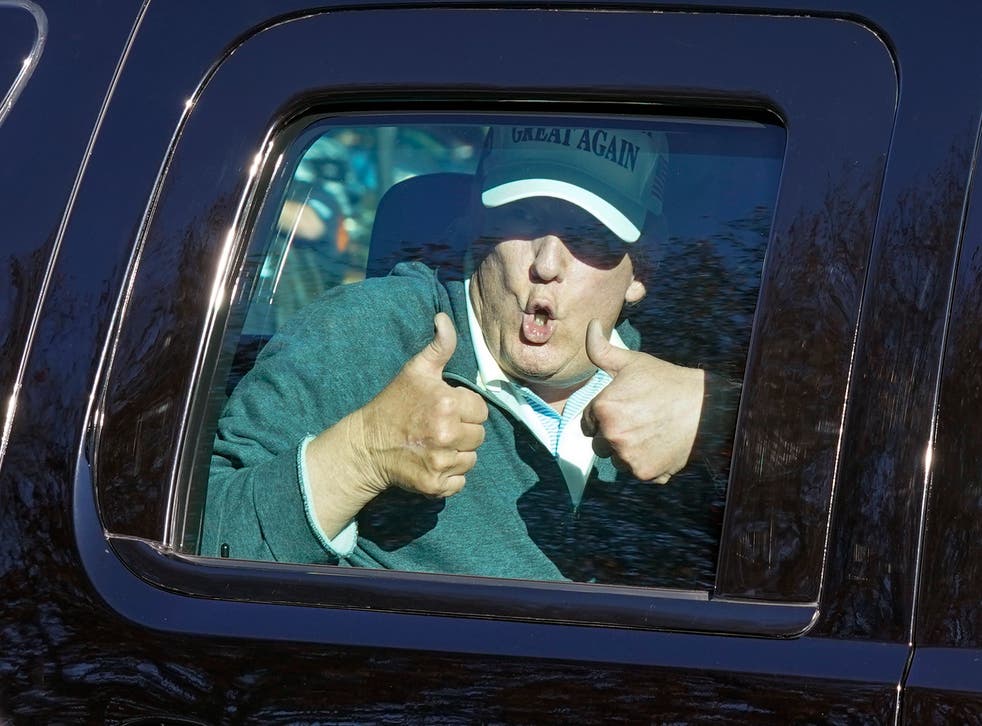 The lawyers handling President Trump's legal cases alleging voter fraud and election irregularities have admitted they are worried about undermining the integrity of the American electoral system, according to a US media report.
Keeping their identity secret, the New York Times said it had heard concerns from several lawyers in two law firms hired by the Trump campaign  – Jones Day and Porter Wright Morris & Arthur, which have filed four lawsuits in Pennsylvania, examining the possibility of establishing fraud took place.
The latest lawsuit filed by Porter Wright was on Monday in Pennsylvania, against the Pennsylvania secretary of state and several county election boards, alleging that there were "irregularities" in voting across the state.
Lawyers in both firms were said to have expressed fears that advancing arguments without evidence in order to help build Mr Trump's case was directly undermining the credibility of the American election system.
Porter Wright is already witnessing some internal conflict, the report said, with its team of lawyers holding meetings to voice their discomfort with the case, and at least one person tendering their resignation in protest.
The firm Jones Day has had close ties with Donald Trump for many years, and partner Donald F McGahn eventually joined the administration as White House counsel. His proximity to Mr Trump was also cited as a concern for the members of the firm.
The Times reported that the firm has been part of 20 lawsuits for the president, his campaign and the Republican party, earning the company an estimated $20m.
The association hasn't gone unnoticed by critics of the president. Last week, a mural reading "Jones Day, Hands Off Our Ballots" was painted on the street outside the firm's office in San Francisco. Amid protests, the firm has had to reassure their clients that their work with Mr Trump has no bearing on their legal work on other lawsuits and issues.
Both Democrat and Republican partners at Jones Day were quoted as saying that regardless of how their employees felt, the firm was obligated to continue representing long-term clients.
Join our new commenting forum
Join thought-provoking conversations, follow other Independent readers and see their replies