Trump rally crowd shouts at 'traitors' Fox News for calling election for Biden
Trump supporter shouts: "Fox News does not call the election!"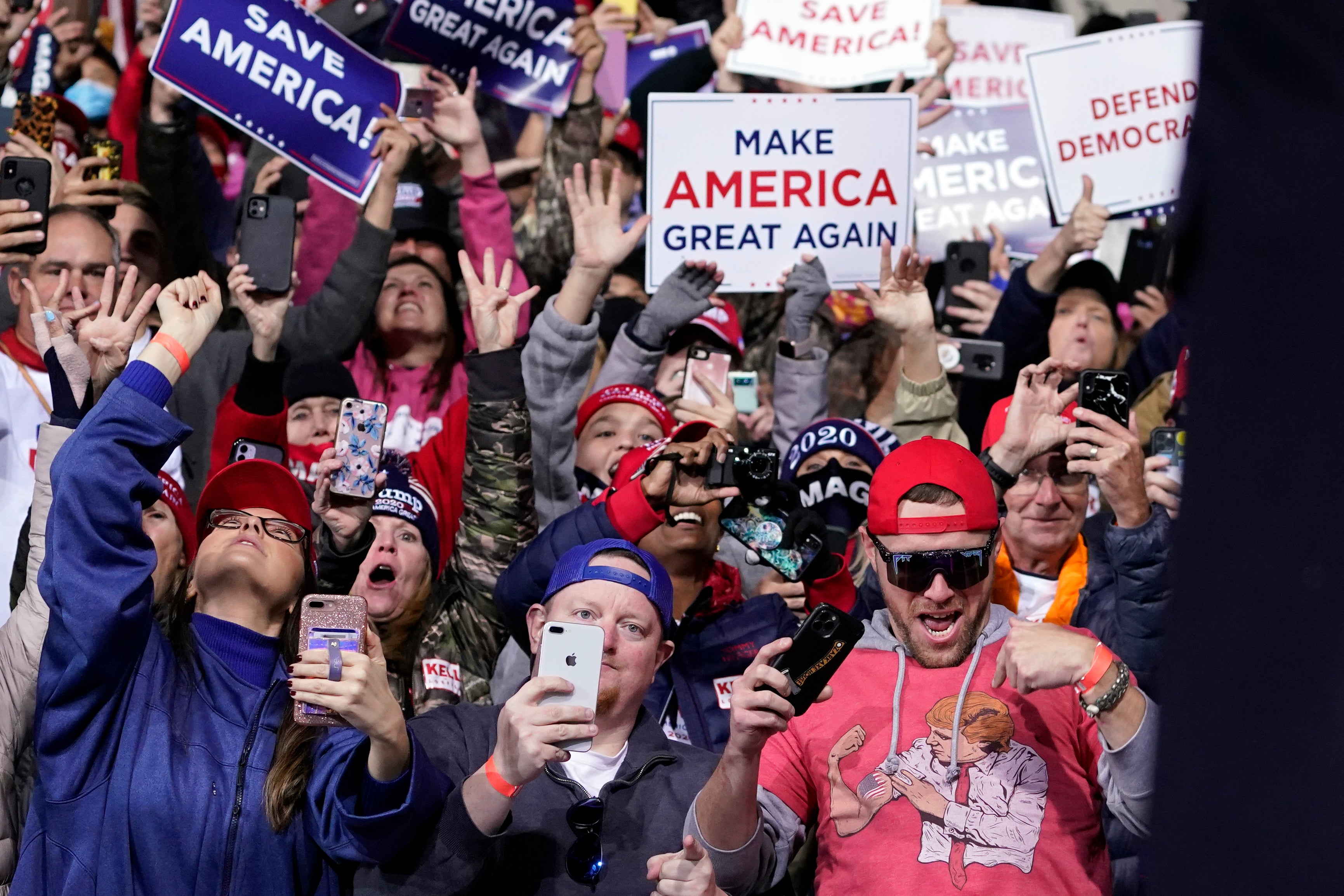 Fox News has fallen out of favour with both Donald Trump and his supporters, with attendees at the Trump Victory rally in Georgia giving the network's correspondent a hostile reception.
Supporters of the president chanted and rebuked Fox News' Griff Jenkins as they stood in line to see Mr Trump speak at the event in Valdosta, Georgia on Saturday.
The confrontation was caught on video by Sky News producer Sarah Gough, who posted footage of members of the crowd confronting the reporter from behind a police tape line.
Ms Gough said "Fox News journalists are getting the most abuse from the crowd lining up for Trump's rally in Valdosta, Georgia. Cries of 'we trusted you' and 'traitors'."
In the footage, a man shouts at Mr Jenkins: "Fox News does not call the election!"
A second video, posted by a Trump supporter, shows the crowd chanting: "Fox Is fake news!"
During the actual event, Jennifer Jacobs, White House correspondent for Bloomberg, tweeted that a man shouting at the top of his lungs about how the press lie next to the press pen was escorted out of the rally.
He shouted: "The truth is all we want!"
Others in the crowd yelled for security to leave him alone.
Followers of the president are angry that Fox News joined every other major news outlet in declaring president-elect Joe Biden the winner of the election.
As vote counts were certified throughout the week by state governors, Mr Biden officially reached the requisite 270 votes in the electoral college to be named winner on Friday evening.
In his speech in Valdosta on Saturday, Mr Trump came close to acknowledging his loss but also repeated his many allegations of electoral fraud.
Join our commenting forum
Join thought-provoking conversations, follow other Independent readers and see their replies