Trump 'plans to pardon Michael Flynn' as one of his last acts in office
Action reportedly part of a series of pardons planned before Trump leaves White House on 20 January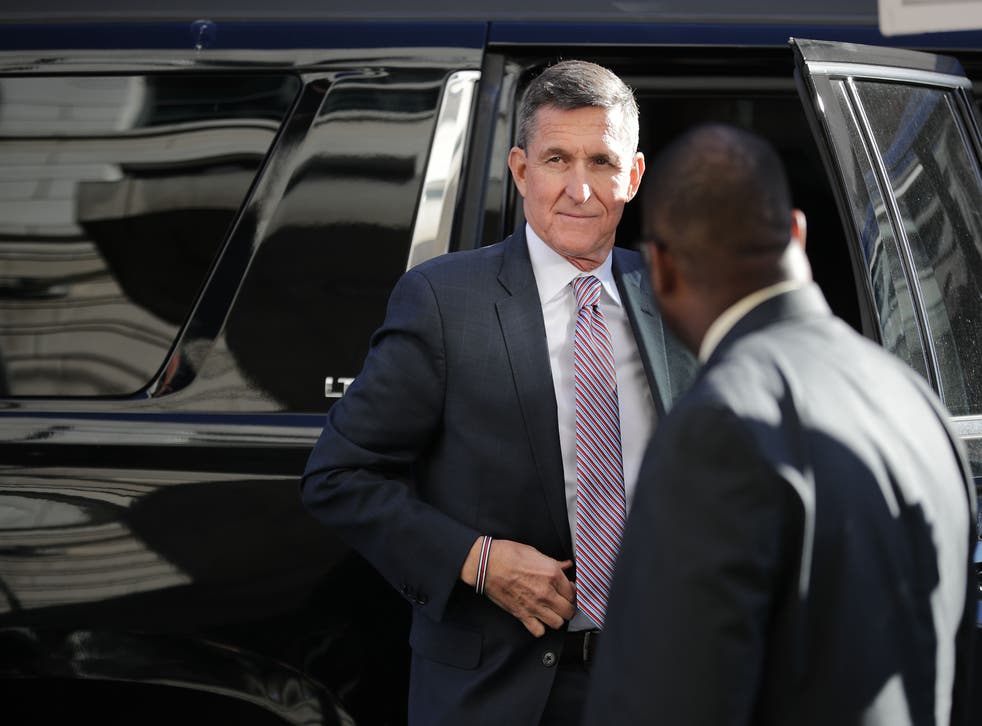 Leer en Español
With the presidential transition process finally underway, Donald Trump has told aides that he is planning to issue a pardon to his former national security adviser Michael T Flynn before leaving office, sources told US media.
Retired Army lieutenant general Flynn twice pleaded guilty to lying to the FBI regarding his phone calls with a Russian diplomat during the last presidential transition in late 2016. In the conversations, Flynn urged the Russian diplomat not to escalate in response to the Obama administration imposing sanctions on Russia over election interference.
Details of the call surfaced a part of a broader investigation into Russia's interference in the 2016 US elections.
The action over Flynn's conviction would be part of a series of pardons planned by Mr Trump, some of the final exercises of his executive powers before he leaves office on 20 January.
Mr Trump said back in March that he was considering a full pardon for Flynn, saying the FBI and Justice Department had "destroyed" the retired general's life.
He also tweeted that Flynn was "an innocent man" who had been a target of Obama administration officials.
"What happened to General Michael Flynn, a war hero, should never be allowed to happen to a citizen of the United States again!" Mr Trump said in April.
The case against Flynn began in 2016 and he was convicted after pleading guilty in former Special Counsel Robert Mueller's investigation into Moscow's interference in the US election to favour Mr Trump.
However, Flynn later sought to retract his statement, asking last year for a withdrawal of his guilty plea, saying he never lied to investigators. The case has been pending as Flynn awaits Judge Sullivan on the Justice Department's ruling to withdraw its charges.
As Mr Trump's time to depart from the White House nears, Democrats and legal experts fear that he could use his powers to favour family members, personal connections and even pardon himself.
Register for free to continue reading
Registration is a free and easy way to support our truly independent journalism
By registering, you will also enjoy limited access to Premium articles, exclusive newsletters, commenting, and virtual events with our leading journalists
Already have an account? sign in
Register for free to continue reading
Registration is a free and easy way to support our truly independent journalism
By registering, you will also enjoy limited access to Premium articles, exclusive newsletters, commenting, and virtual events with our leading journalists
Already have an account? sign in
Join our new commenting forum
Join thought-provoking conversations, follow other Independent readers and see their replies