Utah relaxes Covid restrictions ahead of Thanksgiving as other states crack down
Governor relaxes rules despite virus surge across country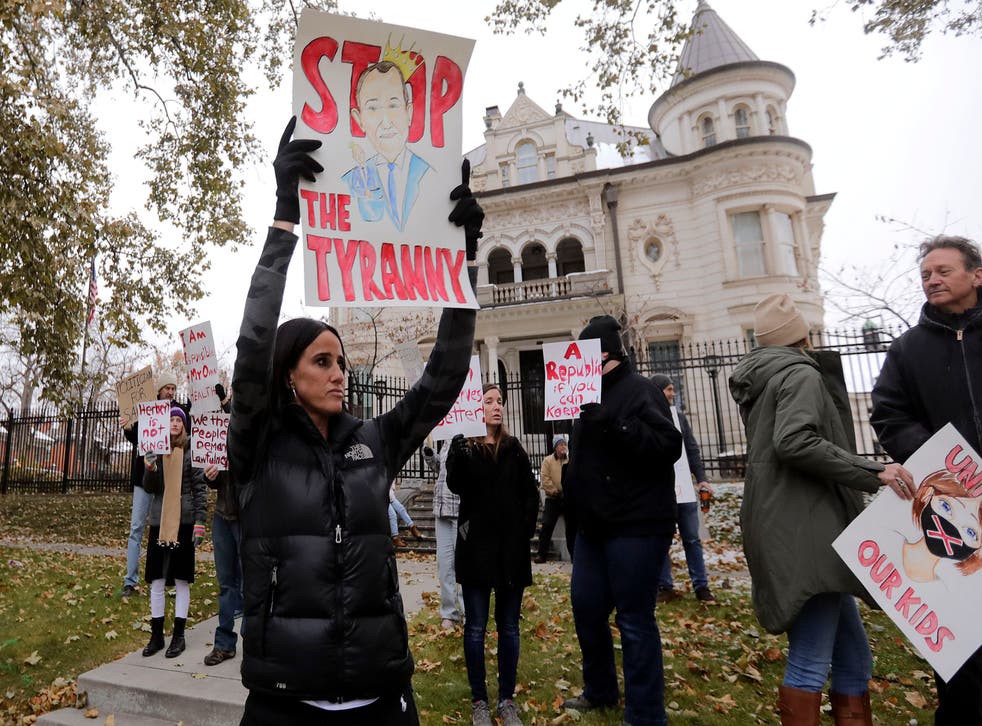 Leer en Español
Utah has eased its Covid restrictions for Thanksgiving despite other states clamping down as the virus surges.
State officials have loosened their ban on households mixing for the holiday and are now just advising against it.
Residents in the state had been prohibited from meeting with other households for the past two weeks as Covid cases spike across the US.
Governor Gary Herbert announced the decision to change the rules ahead of Thursday's national holiday but urged people to gather in small groups.
The move is in contrast to other states where restrictions have been tightened not relaxed.
California, where most of the state is again under a nighttime curfew, has urged residents to celebrate Thanksgiving at home and to not travel outside of the state.
In New York residents have been told to gather in groups of less than 10 people and governor Andrew Cuomo says he expects sheriffs to enforce the rules.
Minnesota residents have been advised against mixing households, while Kentucky has limited gatherings to eight people from two households, and Michigan to two households maximum.
But Mr Herbert did warn that larger gatherings would increase the risks of the virus spreading faster.
"You increase the risk when you bring people into your home that are from outside the four walls of your house," said the governor.
"That's just the harsh reality."
The governor also took to Twitter to tell residents that "this Thanksgiving will be unlike any other."
"The best way to show your family and friends you love them is by staying home and having a private celebration with those you live with — instead of gathering in larger groups," wrote Mr Herbert.
He added that a statewide order on masks, both indoors and outdoors, would remain in place.
Almost 180,000 Covid-19 cases and 800 deaths have been reported in Utah since the pandemic started.
And currently 26 of Utah's 29 counties were designated to be "high" for transmission, reported KUTV.
Register for free to continue reading
Registration is a free and easy way to support our truly independent journalism
By registering, you will also enjoy limited access to Premium articles, exclusive newsletters, commenting, and virtual events with our leading journalists
Already have an account? sign in
Register for free to continue reading
Registration is a free and easy way to support our truly independent journalism
By registering, you will also enjoy limited access to Premium articles, exclusive newsletters, commenting, and virtual events with our leading journalists
Already have an account? sign in
Join our new commenting forum
Join thought-provoking conversations, follow other Independent readers and see their replies