Bernie Sanders leads 2020 Democrats with massive fundraising haul, riding consistent polls into Iowa
Meanwhile, Donald Trump is quietly amassing a huge campaign war chest for re-election
Clark Mindock
New York
Thursday 02 January 2020 20:58 Comments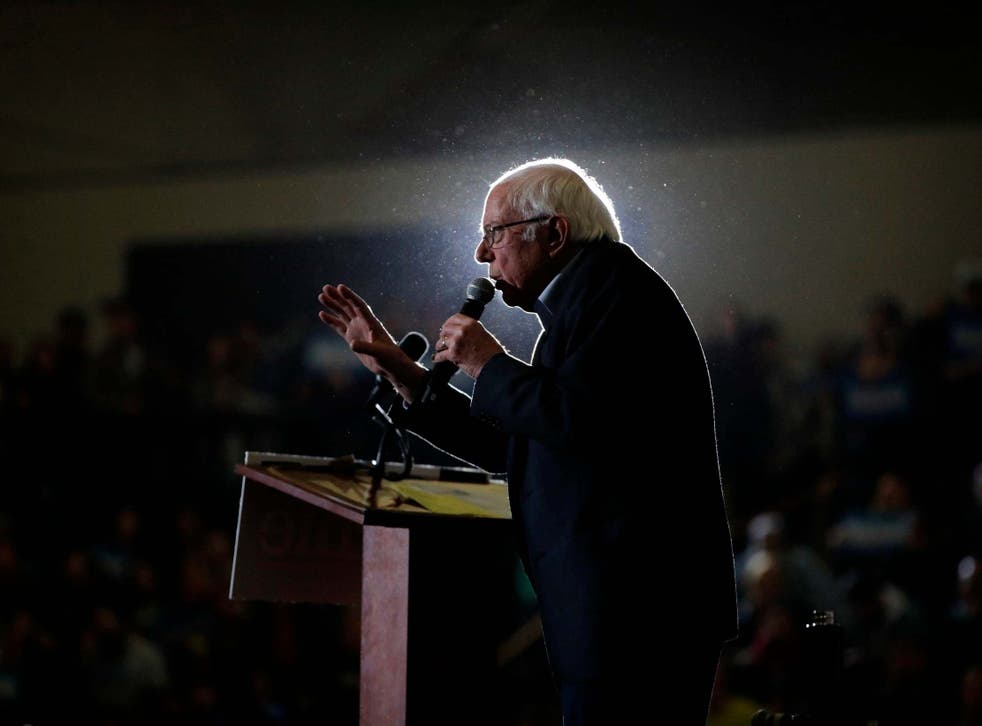 Bernie Sanders has posted what is likely to be the biggest fundraising total from the final three months of 2019, with a whopping $34.5 million that sets him up nicely with just a month to go until the primary season begins.
The fundraising prowess illustrates Mr Sanders' staying power in the race, with consistently high polling for much of the contest so far even in the face of a heart attack he suffered earlier in the year. In polls of early states like Iowa and New Hampshire — as well as national polls — Mr Sanders has ranked in the top three candidates over the past year, whereas other candidates have seen fleeting big jumps followed by drops.
His supporters appear unfazed by the health condition, with roughly 5 million individual donors who pitched in an average of $18.53 per contribution (and 99.9 per cent of them have not reached the legal cap of $2,8000, meaning many can give to his campaign again).
The total would make the Vermont senator the most prolific Democratic fundraiser for a second quarter in a row, and sees him with nearly $10 million more raised than second-placed Pete Buttigieg – with $24.7 million – in the final months of the last decade.
Joe Biden, who is leading in several national polls, netted $22.7 million in the final quarter of 2019, a big improvement on the $15.7 million he raised in the previous three months.
Elizabeth Warren, the other leading contender, was yet to disclose her fundraising haul. And, there are ten other Democratic candidates who have yet to announce their totals, including Amy Klobuchar.
Beyond Mr Buttigieg and Mr Sanders, businessman Andrew Yang has also posted a relatively strong fundraising total for the fourth quarter of 2019, with $16.5 million in the quarter — an improvement on the $10 million he raised just three months earlier.
Donald Trump, the inevitable opponent of whichever Democrat manages to wrangle the nomination, topped the field of 2020 contenders $46 million raised at the tail end of the decade. The Republican National Committee and Mr Trump's campaign had raised $308 million as of the end of last year's third quarter, with $156 million in cash on hand for the president's re-election.
The New York Times reports that Mr Sanders has earmarked tens of millions for TV adverts in the first four states that will hold primaries or caucuses, as well as in the delegate rich state of California.
Julian Castro became the latest Democrat to withdraw from the race, saying: "With only a month until the Iowa caucuses, and given the circumstances of this campaign season, I have determined that it simply isn't our time."
Register for free to continue reading
Registration is a free and easy way to support our truly independent journalism
By registering, you will also enjoy limited access to Premium articles, exclusive newsletters, commenting, and virtual events with our leading journalists
Already have an account? sign in
Join our new commenting forum
Join thought-provoking conversations, follow other Independent readers and see their replies