Costume store selling Mike Pence fly wig in time for Halloween
Outfit inspired by insect that became social media star after debate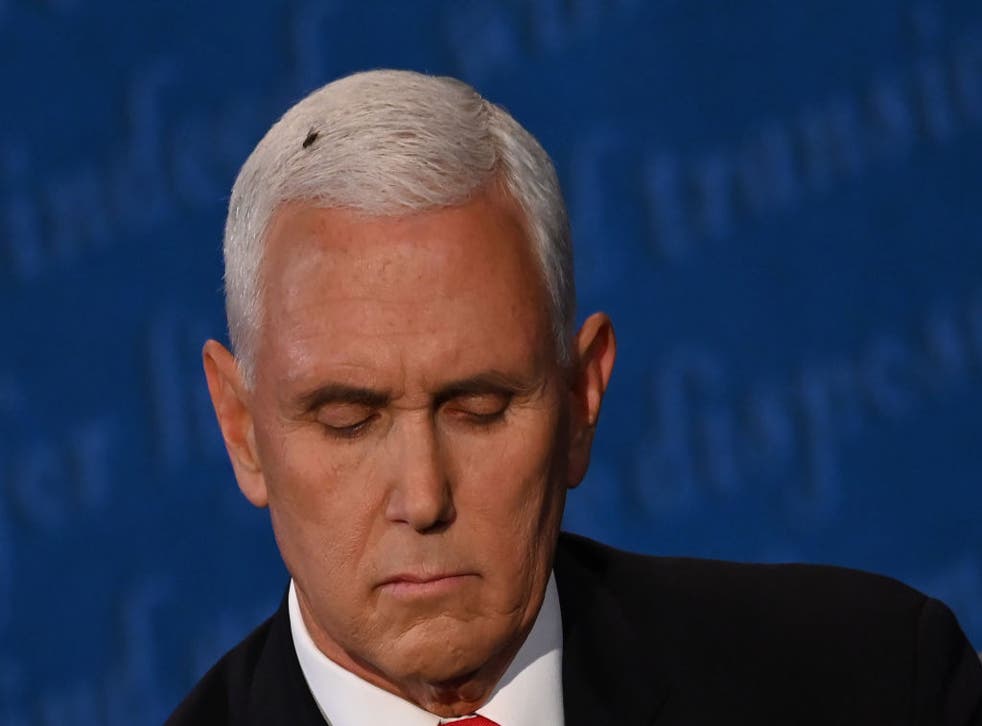 Leer en Español
A costume store is selling a Mike Pence fly wig in time for Halloween.
The wig was inspired by the pesky insect that became a social media sensation after it settled on the vice president's head during his debate with Kamala Harris.
The fly remained on Mr Pence's head for two minutes and two seconds as he discussed the killing of Breonna Taylor.
Now shoppers who enjoyed the viral moment can pick up the $49.95 wig from 3Wishes.com.
The silver hairpiece comes with a fly attached to it, and an American flag lapel pin.
"Look fly and steal the spotlight at your next party with this Debate Fly Wig, perfect for when being a fly on the wall just won't do," the website states.
Joe Biden's campaign began selling $10 "Truth Over Flies" fly swatters straight after the debate on Wednesday and within just a few hours said it had sold more than 35,000.
Join our new commenting forum
Join thought-provoking conversations, follow other Independent readers and see their replies