Democratic debate: Biden looks to maintain lead - three decades after he first debated in Houston
Elizabeth Warren is running hot on the former vice president's heels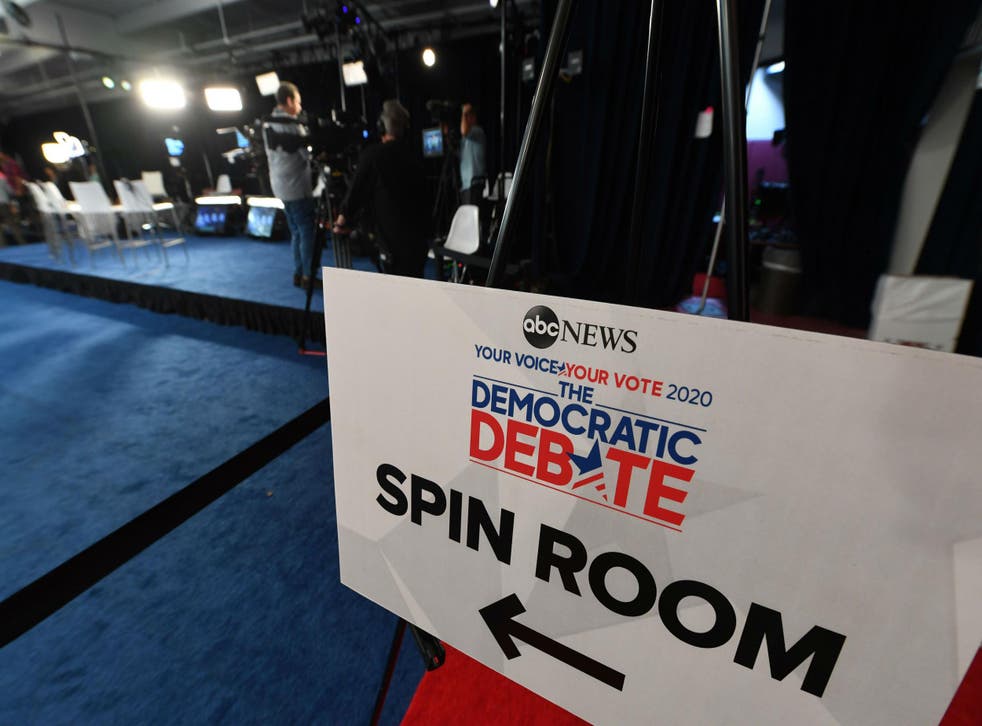 Joe Biden is seeking to hold off a surge from Elizabeth Warren, as the two leading Democrats finally appear on the same stage.
Three decades after a presidential debate was last held in Houston, a 1987 event the then Democratic senator participated in, Mr Biden is struggling to hold on to his status at frontrunner.
A poll, commissioned by the Economist/YouGov, this week put Mr Biden and Ms Warren on 26 points, suggesting support for him has remained stable while her numbers had increased 3 points. The poll put Bernie Sanders in third place, with sixteen points.
After two events which saw 20 Democratic hopefuls take to the stage over the course of two nights, a format many said was unhelpful, the debate in Houston will see the top 10 candidates all appear together.
Along with Mr Biden, Ms Warren and Mr Sanders, will be Cory Booker, Pete Buttigieg, Julián Castro, Kamala Harris, Amy Klobuchar, Beto O'Rourke and Andrew Yang.
The Democrat challengers to Trump in 2020

Show all 25
For Mr Biden, who is generally reckoned to have two bad performances in the first debates, it means he will be open to confrontation from Ms Warren, who has shown herself to be among the sharpest debaters, and with a firm grip on her policies.
While critics of Mr Biden, 76, have said he is too old and from the wrong political generation to represent the Democratic Party of today, he has sold himself on that very experience.
Indeed, underscoring his establishment roots, Mr Biden released a new ad hours before the debate got underway, aimed at deflecting further criticism of Barack Obama's administration. At the Detroit debate this summer, Mr Biden said he was "a little surprised" at the flak he took about Mr Obama's legacy.
"He was a president our children could and did look up to," Mr Biden said in the new ad.
Mr Biden, who has led most national and early state polls since he joined the field in April, is downplaying the prospects of a mighty clash with Ms Warren, despite their well established policy differences on health care, taxes and financial regulation.
The location of the debate is interesting. While Donald Trump won Texas 53 – 43 in the 2016 presidential election, Harris County, which contains Houston, was taken by Hillary Clinton 54 – 42. Democrats believe the changing demographics of such places, and the way in which Donald Trump has put off many Latinos and white women who voted for him last year, could provide rich pickings in 2020.
Democratic debate: Bernie Sanders says he is 'fed up with Democrats who're afraid of big ideas'
Officials from the Democratic Congressional Campaign Committee (DCCC) have said they believe they could flip up to six congressional seats, against the backdrop of a flurry of Republican retirements.
As such, viewers turning in on Thursday will have seen the diversity of the modern Democratic Party. The debate, held on the campus of historically black Texas Southern University, features several women, people of colour and a gay man, a genuine contrast from the increasingly white and male Republican Party.
"I will get behind whatever candidate the party chooses. I don't care who it is," said Patrick King, 58, a professor of data science, who was at a coffee shop near the debate location on Thursday morning. "I think the priorities need to be healthcare, and basic human decency."
Asked about the prospects of Mr Trump being re-elected in 2020, Mr King said he thought they were "alarmingly high".
Larry Johnson and his daughter, Sydney, were at a grocery store. They said they would be watching the debates to see who emerged as the person best placed to defeat Mr Trump.
"There have been five or six of them who I've thought could do a good job," said Mr Johnson, a sales manager, who said he scored Mr Trump just four out of 10, and said he strongly opposed his views on immigration.
Ms Johnson said for her, climate change was the most important issue. She scored Mr Trump three out of 10. "I do like Elizabeth Warren. There are a few I could live with," she said.
Many in Houston highlighted the fact that while the state had gone to Mr Trump, the city had not.
Shweta Tempee, a 23-year-old student, said Mr Trump's term as president had emboldened bigots.
"I like Elizabeth Warren and Kamala Harris. Kamala has real power," she said. "But I'd support anyone who could defeat Trump and make it all less crazy."
Support free-thinking journalism and attend Independent events
Support free-thinking journalism and attend Independent events
The debate in Houston comes at crucial moment in the election cycle as many voters return from summer holidays and start to pay closer attention to the campaign.
"For a complete junkie or someone in the business, you already have an impression of everyone," said Howard Dean, who ran for president in 2004 and later chaired the Democratic National Committee. "But now you are going to see increasing scrutiny with other people coming in to take a closer look."
Additional reporting by Associated Press
Join our new commenting forum
Join thought-provoking conversations, follow other Independent readers and see their replies