Kanye West 2020: Can he actually run for president?
Artist has already missed several important filing deadlines to run as an independent candidate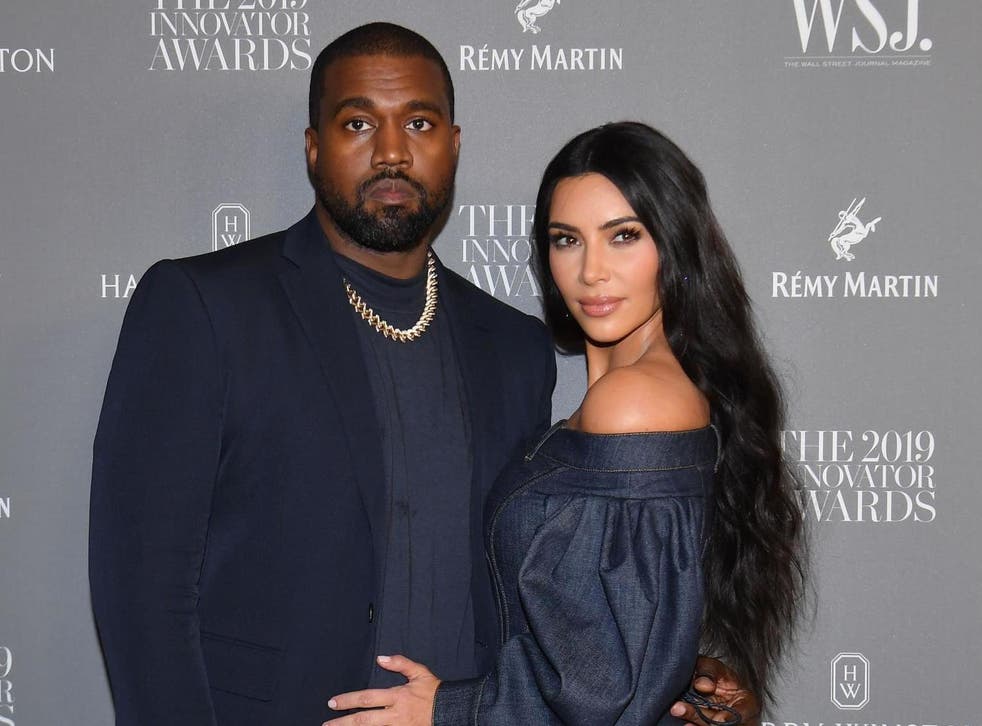 Almost three weeks have passed since Kanye West announced on 4 July that he would enter the 2020 presidential race. That declaration was met with surprise, confusion – and many questions as to whether the artist could feasibly start a presidential campaign.
While many believed West might have been speaking in jest, he doubled down in an interview with Forbes magazine, telling the publication he no longer supports Donald Trump and claiming: "Like anything I've ever done in my life, I'm doing to win."
Doubts remain as to whether the artist is actually seeking to become the next commander-in-chief. Some have suggested his presidential run might have more to do with publicity (he recently announced he has a new album coming out this week), and some have expressed concern for his well-being.
Nonetheless, West has qualified to appear on the presidential ballot in Oklahoma and he has held a rally in South Carolina, meaning he has taken some official steps to further his campaign.
So can West actually become a presidential contender, less than four months before US voters cast their ballots?
Speaking in general terms, it's complicated.
Prospective presidential candidates in the US must take several steps, such as registering with the Federal Election Commission (FEC) and meet state-specific filing deadlines for ballot access.
It previously appeared that West had not filed the necessary paperwork to make his presidential bid official, but the situation seems to have changed.
A Form 2, Statement of Candidacy has been filed in the rapper's name with the FEC. While FEC filings can be hard to authenticate, an FEC representative told Rolling Stone that this specific form is filed "once an individual has raised or spent more than $5,000 in campaign activity, triggering candidacy status under federal campaign finance law".
Nonetheless, an FEC spokesperson previously told Billboard of West's presidential bid: "Candidates who've won the presidency tend to have gotten into the race much sooner than this," adding: "If you're running for any federal office, four months out seems pretty late based on my experience."
Aside from FEC filings, there are other hurdles that presidential hopefuls must clear.
West told Forbes that he would run as a Republican if Trump drops out and as an independent candidate otherwise.
While there has been some speculation that Trump might drop out of the 2020 race if he feels his chances of winning are slim, that scenario remains hypothetical as of now.
If West were to run as an independent, he would have to deal with the fact that he has already missed the filing deadline to appear on the ballot in several states. According to information listed by the FEC, it's too late for West to file as an independent in Alabama, Colorado, Florida, Illinois, Indiana, Michigan, Montana, Nevada, New Hampshire, New Mexico, New York, North Carolina, Oklahoma, South Carolina, and Texas.
Notably, West missed the deadline to make the ballot in South Carolina the day after hosting a rally in the state, in North Charleston. A spokesman for the South Carolina Election Commission confirmed to The Independent that no petition was filed on West's behalf.
In the seemingly unlikely event that Trump drops out of the presidential race, West still wouldn't be a shoe-in as a Republican candidate. The rule book adopted during the 2016 Republican National Convention states that if a vacancy needs to be filled, a new candidate will be picked through a vote.
But what if West elects to run as a write-in candidate? Wouldn't that enable him to circumvent ballot access regulations? Well, not entirely. Write-in candidates, too, need to file required paperwork in some states. Multiple states require write-in candidates to file documents prior to the election, and some states don't allow write-in candidates at all.
A write-in candidate has never won a presidential election in the US. Nonetheless, US politics have proven anything but linear over the past few years, and a West run could still impact the 2020 race in unforeseeable ways.
Editor and elections analyst Nathan L Gonzales told Complex that "if this is an incredibly close race between Trump and Biden, then everything matters".
"Third-party candidates matter. The weather matters," he told the website. "Can people vote? Is it safe? So there is a scenario in which you could blame a third-party candidate for an outcome — whether that's blaming Ralph Nader or Evan McMullin or Kanye West or whoever. There's always the blame."
Gonzales also stressed the preponderance of several factors in the outcome of an election, adding: "But there's a temptation to boil down close races to one single factor, when, in reality, there are hundreds – if not thousands – of factors going on at the same time."
Register for free to continue reading
Registration is a free and easy way to support our truly independent journalism
By registering, you will also enjoy limited access to Premium articles, exclusive newsletters, commenting, and virtual events with our leading journalists
Already have an account? sign in
Register for free to continue reading
Registration is a free and easy way to support our truly independent journalism
By registering, you will also enjoy limited access to Premium articles, exclusive newsletters, commenting, and virtual events with our leading journalists
Already have an account? sign in
Join our new commenting forum
Join thought-provoking conversations, follow other Independent readers and see their replies