'Naked ballots' could invalidate thousands of votes in Pennsylvania and cost Joe Biden the election
Lawmakers warned that invalidating votes could cause 'chaos' the 'likes of which we have not seen since Florida in 2000'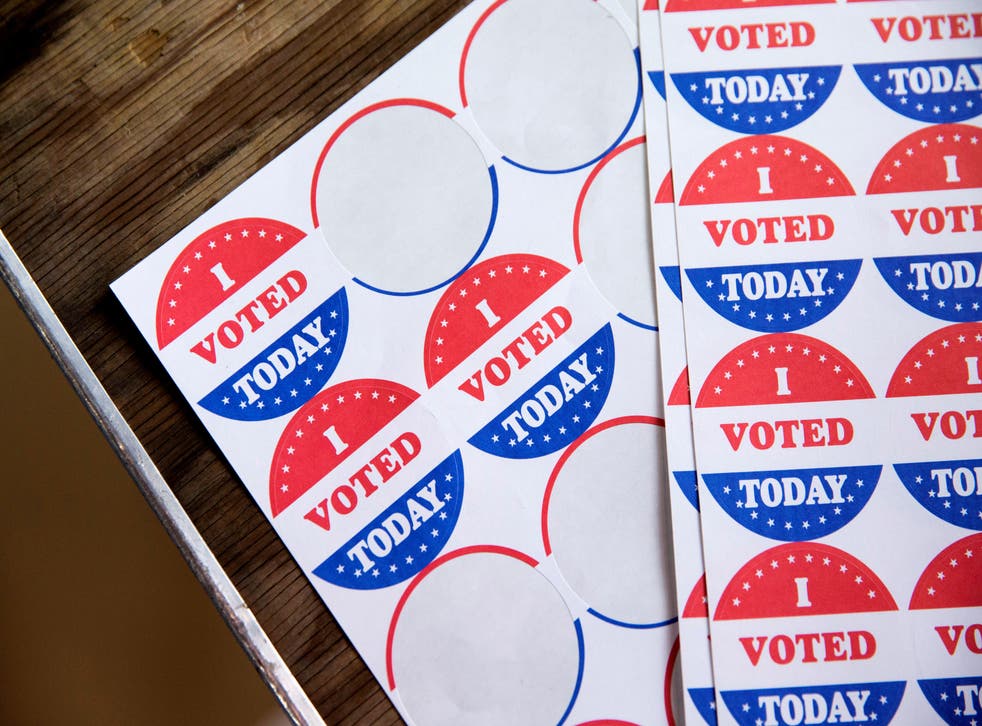 Leer en Español
A Pennsylvania Supreme Court decision to void so-called "naked ballots" mailed without envelopes that conceal the voter's identity could cause "electoral chaos" and protracted legal battles, state election officials have warned.
The decision – part of a series of rulings that extended vote-by-mail deadlines, allowed ballot drop boxes and removed Green Party candidates from the ticket – could force as many as 100,000 votes to be tossed out in a state that Donald Trump carried by just 44,000 more votes than his opponent Hillary Clinton. 
Another slim margin, with thousands of ballots cast but determined invalid, could prevent a Joe Biden victory in the state.
"While everyone is talking about the significance of extending the mail-ballot deadline, it is the naked ballot ruling that is going to cause electoral chaos," Lisa Deeley, who chairs the Philadelphia commissioners office, wrote in a letter to state lawmakers on Monday.
She warned that the court's decision could create a post-election scenario "the likes of which we have not seen since Florida in 2000."
In 2019, the Philadelphia Board of Elections received 3,086 absentee ballots, but 197 of them were so-called "naked ballots" and included in the final tally.
Under the Supreme Court's ruling, those ballots – more than 6 per cent – would be thrown out.
Election officials across the US are bracing for a massive uptick in mail-in and absentee ballots ahead of November elections, already underway for thousands of Americans, to avoid voting in person on Election Day during the coronavirus pandemic.
"If you carry that percentage over, we would have received 11,211 naked ballots in the 2020 Primary," she said. "Under the Pennsylvania Supreme Court's recent ruling, that would amount to 11,211 votes that would not have been counted."
Roughly 1.5 million people submitted mail-in ballots during the state's June primary, elections.
"That number could rise to more than 100,000 votes statewide – votes that will not be counted, all because of a minor technicality," Ms Deeley told state legislators. "When you consider that the 2016 Presidential Election in Pennsylvania was decided by just over 44,000 votes, you can see why I am concerned."
The Trump campaign had sued the state over Pennsylvania voting rules.
Democrats argued that while election laws told voters to use the secrecy envelope, it did not direct officials to discard votes cast without them. Pennsylvania's Republican Party, however, said that that counting those ballots would compromise the vote and encourage voter fraud.
"The secrecy envelope properly unmarked and sealed ensures that result, unless it is marked with identifying information, in which case that goal is compromised," Justice Max Baer wrote in his ruling on 17 September. "Whatever the wisdom of the requirement, the command that the mail-in elector utilize the secrecy envelope and leave it unblemished by identifying information is neither ambiguous nor unreasonable."
He ruled that the extra envelope is "mandatory" and a voter's failure to use it "renders the ballot invalid."
Join our new commenting forum
Join thought-provoking conversations, follow other Independent readers and see their replies