Meet the former US diplomat running for office in Hawaii while providing life-saving resources to his community
'Campaigning is not normal right now. As leaders, we should be providing resources as well'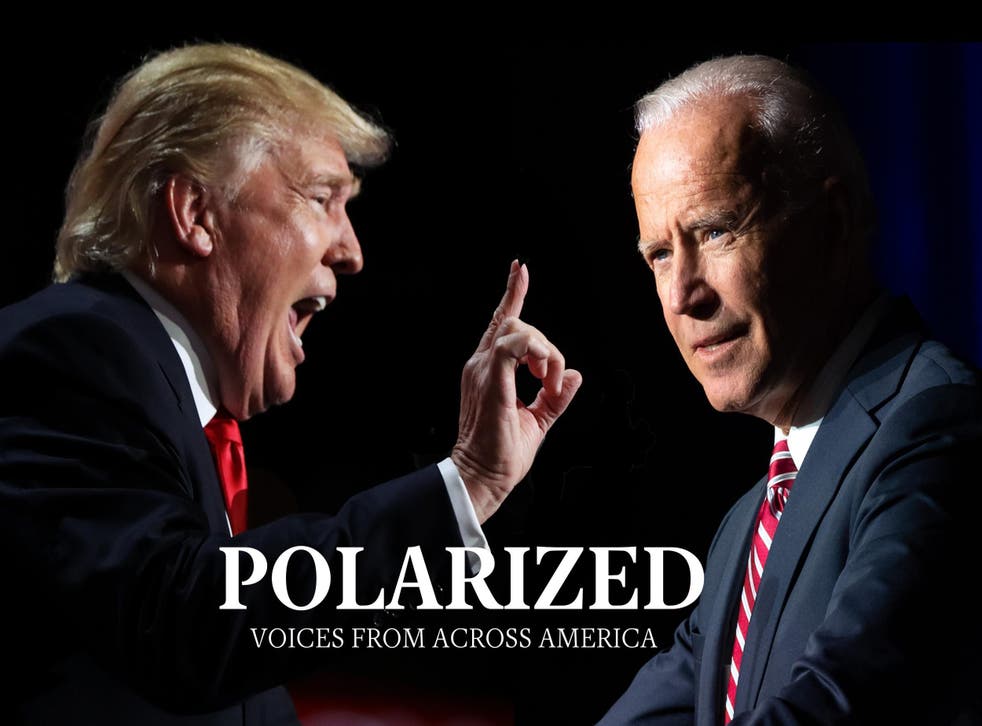 Polarized is a weekly series featuring Americans from all 50 states sharing their views on the 2020 elections. Click here if you would like to be a part of this project
When the coronavirus pandemic hit Hawaii, Patrick Pihana Branco sprang into action.
The 33-year-old fourth generation resident of Kailua began making "kupuna kits" with his family as the outbreak swept through the island state.
"Kupuna is the word for elders in Hawaiian," he explains in a recent interview with The Independent. "We made plastic bags, filled with toilet paper, canned soup, apple sauce, disposable gloves, tea, a bunch of things. Just enough to hold a kupuna over until they could get proper supplies."
Branco, a former US diplomat who served in Pakistan, Colombia and Venezuela, knows what it's like to persevere through a crisis. He successfully distributed 400 kupuna kits throughout his district — and once he realised there was a need for cloth masks, he enlisted the help of his grandmother and her 1970s sewing machine.
"I don't know how to sew, but she's incredible," he says with a laugh. "As of today, we've distributed 3,500 masks."
As he works to provide his community with the basic resources they desperately need, Branco has become even more aware of the need to elect leaders who can ensure their districts stay healthy and have the latest information available in challenging times. It's part of the reason why he is running as the Democratic nominee to represent his district in the Hawaii State Legislature.
"I always knew I wanted to come back home and represent our community," he says about the decision to run for office after serving as a diplomat for seven years.
Branco is now a planner for the department of community services for the city and county of Honolulu, and typically has a full day of both campaigning and working.
He's typically up by 4:30 in the morning, he says, in order to get some campaigning in before he heads to work. In the afternoon, he's back out on the road campaigning or phone banking. The pandemic has made running for office even more unconventional than it typically is, he says: whereas he may have been shaking hands and holding babies in pre-pandemic times, Branco is now ensuring his constituents all have face masks, the resources they need and the latest updates from their local government.
"Campaigning is not normal right now," he says. "As leaders, we should be providing resources as well."
While Branco is aiding his community the best he can, he admits it's frustrating that the federal government is not providing "strong, consistent communication" — and he's been at times upset about the seemingly disjointed response to the pandemic from the state government.
Branco is running on the diversification of Hawaii's economy — an issue he says will be crucial to rebuilding the state and creating a sustainable future long after the pandemic is over.
"I rarely get questions about national politics," he says. "Right now, everyone in Hawaii is focused on economic diversification … my big issue has always been economic diversification, looking at renewable energy, agriculture, the legalisation of industrial hemp, all so we can make sure we have other baskets of economic growth."
While Branco is focused on local issues and ensuring his community stays healthy throughout the Covid-19 outbreak, he's also been paying close attention to the presidential election.
Branco plans to vote for Joe Biden and Kamala Harris, the Democratic ticket running against Donald Trump and Mike Pence.
Check out more of The Independent's series, Polarized: Voices From Across America
As a former diplomat, Branco recalls meeting the former vice president when he came to Colombia to assist with a fragile peace process the country was conducting with the Revolutionary Armed Forces of Colombia, otherwise known as the FARC.
Branco, then-special assistant to the US ambassador to Colombia, was set to take a photo with Biden when he approached the young diplomat and patted his back.
"It was very 'Joe Biden' — he came up to me and said, 'Son, when I grow up, I want to dress like you,'" he says. "I remember that. And I do think of Joe Biden very fondly and thank him for his service to our country."
Branco says he would have liked to see a woman or person of colour win the Democratic presidential nomination, but proudly supports Biden in his bid against Trump.
And while he plans to focus on local issues if elected, from the legalisation of hemp and raising teachers' wages to helping the state become a leader in US innovation, he says he's ready and willing to work with anyone in the federal government to make those possibilities a reality.
"I have some ideas of want I to do, but I do recognise that a lot of my job will be … figuring out how to get our state to weather through this economic crisis," he says. "This is how I approach issues: when I was abroad as a US diplomat, I was always given foreign policy goals and objectives, but how I always approached every issue was meeting with both sides of the coin and learning, then trying to build coalitions to move forward."
"If I do get elected, that's the same thing I hope to do," he concludes. "Whoever is in the White House, it's not going to be party politics for me. I will meet with the other side. I will hear them out. And then I will discern what is best for my constituency. That's my plan."
Join our new commenting forum
Join thought-provoking conversations, follow other Independent readers and see their replies