Presidential debate: First Trump-Biden debate topics released
Chris Wallace to moderate first event from Case University in Ohio on 29 September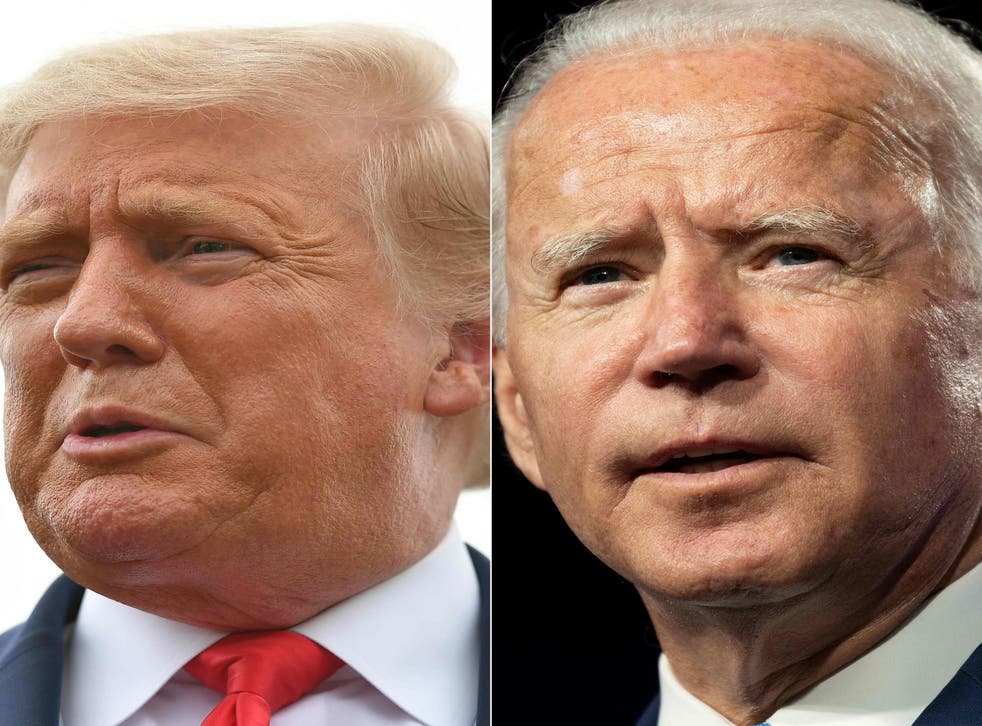 Leer en Español
Joe Biden and Donald Trump will discuss the future of the US Supreme Court, the Covid-19 pandemic, the state of the US economy and "race and violence in our cities" in their first appearance on the debate stage as the presidential election is underway.
Candidates will also debate their respective records and integrity of elections, the Commission on Presidential Debates has announced.
The debate between the Republican incumbent and his Democratic opponent will consist of 15-minute segments on each topic over 90 minutes without commercial interruption.
Fox News correspondent and debate moderator Chris Wallace selected the debate topics
Wallace will pose a question, and each candidate will have two minutes to respond, then time to respond to each other's remarks. The balance of the time will be used for a "deeper discussion" on the topic, the commission has announced.
The debate is scheduled to begin at 9pm EST on 29 September.
It will air on major news networks and stream online on other platforms, including YouTube.
Case University in Cleveland, Ohio will host the debate, though it's unclear whether an audience will be in attendance, as restrictions in place from the coronavirus pandemic will shape the format and presentation of the debates scheduled through the next several weeks.
Vice president Mike Pence and vice presidential candidate Kamala Harris will debate on 7 October at the University of Utah in Salt Lake City. USA Today's Washington bureau chief Susan Page will moderate.
A second presidential debate is scheduled for 15 October at the Adrienne Arsht Centre for the Performing Arts in Miami. C-SPAN's senior producer and political editor Steve Scully will moderate.
That debate will take the format of a town hall with questions posed by uncommitted voters in Florida.
A third and final debate is set for 22 October at Belmont University in Nashville, Tennessee. NBC correspondent and TODAY co-anchor Kristen Welker will moderate.
Register for free to continue reading
Registration is a free and easy way to support our truly independent journalism
By registering, you will also enjoy limited access to Premium articles, exclusive newsletters, commenting, and virtual events with our leading journalists
Already have an account? sign in
Register for free to continue reading
Registration is a free and easy way to support our truly independent journalism
By registering, you will also enjoy limited access to Premium articles, exclusive newsletters, commenting, and virtual events with our leading journalists
Already have an account? sign in
Join our new commenting forum
Join thought-provoking conversations, follow other Independent readers and see their replies