Puerto Rico to partially redo key primary after fiasco election
The delay is likely to keep the island on edge this week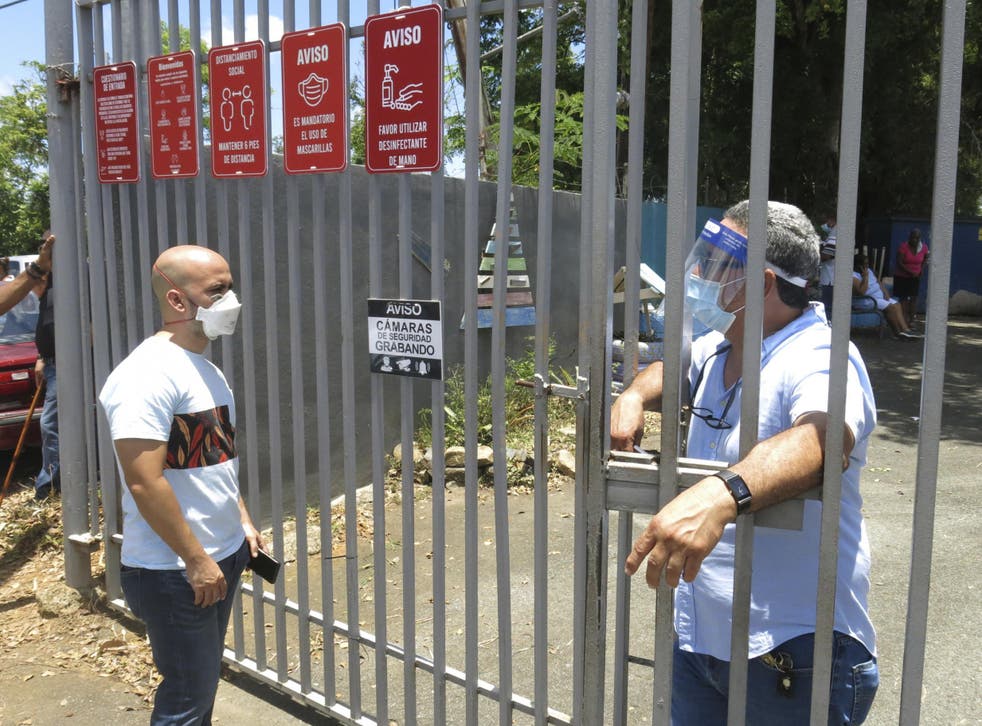 Puerto Rico will partially redo Sunday's key gubernatorial primary election on 16 August after ballots did not arrive at some polling centres, leaving many who ventured out amid the pandemic unable to cast their vote.
Governor Wanda Vazquez, 60, who is facing a challenge from within her New Progressive Party, or PNP, said no results would be released until everyone gets an opportunity to vote.
Vazquez is facing her first election for governor after replacing Ricardo Rossello, who was ousted amid massive street protests last August. But when voters arrived at polling stations early on Sunday, many found that there were no ballots.
Asked whether she took any responsibility for the fiasco, Vazquez told reporters that the Puerto Rico State Commission on Elections "is clearly responsible for this chaos" and had "lied" to her about being prepared for the vote.
Commission President Juan Davila blamed the problems on delays at the printing press and told WKAQ radio that he had no plans to resign.
As of late Sunday, it was unclear how many precincts will be allowed to hold a new vote on Sunday.
The episode is the latest challenge for the US commonwealth of 3.2 million people that has been trying to overcome an array of natural disasters, a historic bankruptcy and last summer's political turmoil. Vazquez, a former justice secretary who originally said she did not want the job, was installed as governor by the commonwealth's Supreme Court in a chaotic succession process a year ago.
Sunday's troubles also derailed the gubernatorial primary for the the main opposition party, the Popular Democratic Party, or PPD. That race pits San Juan Mayor Carmen Yulin Cruz against local legislator Eduardo Bhatia and Isabela Mayor Carlos Delgado Altieri.
Cruz, who famously clashed with President Donald Trump after Hurricane Maria, called the situation a "national embarrassment" and suggested that Vazquez and the PNP had botched the process as they try to cling to power.
Pedro Pierluisi – Vazquez's rival for the PNP nomination and the island's former delegate to the US House – also blamed her for Sunday's failed vote. At a news conference on Sunday, he demanded that partial results be released in the name of transparency and said it should be up to the courts to decide how and when a new election is scheduled.
"Under my government, this would never have happened," he said.
The delay is likely to keep the island on edge this week. Vazquez warned election officials against publishing results, but social media was abuzz with an assortment of purported tallies. Meanwhile, all the candidates are being forced to extend their campaigns for an additional week.
As the finger-pointing gained steam late on Sunday, some blamed the federally appointed oversight board that controls the island's finances for contributing to the chaos. In a statement, the board said the electoral commission has a $43 million annual budget and 656 full-time employees.
"The State Elections Commission has sufficient money, and it has the more than enough staff to perform the one task it is charged with," the board said. "Elections are the very foundation of democracy, and what the people of Puerto Rico experienced today is unacceptable."
The flawed vote also caught Washington's attention.
"The election problems happening today in Puerto Rico are outrageous and unprecedented," Rep Nydia Velazquez, (D-NY), who was born in Puerto Rico, wrote on Twitter. "I am monitoring this situation closely. Everyone's right to vote must be protected."
The Washington Post
Join our new commenting forum
Join thought-provoking conversations, follow other Independent readers and see their replies