New York Times reporter claims she was kicked out of Trump rally after campaign 'tracked her down'
Correspondent removed from event by staff for lack of credentials, according to campaign officials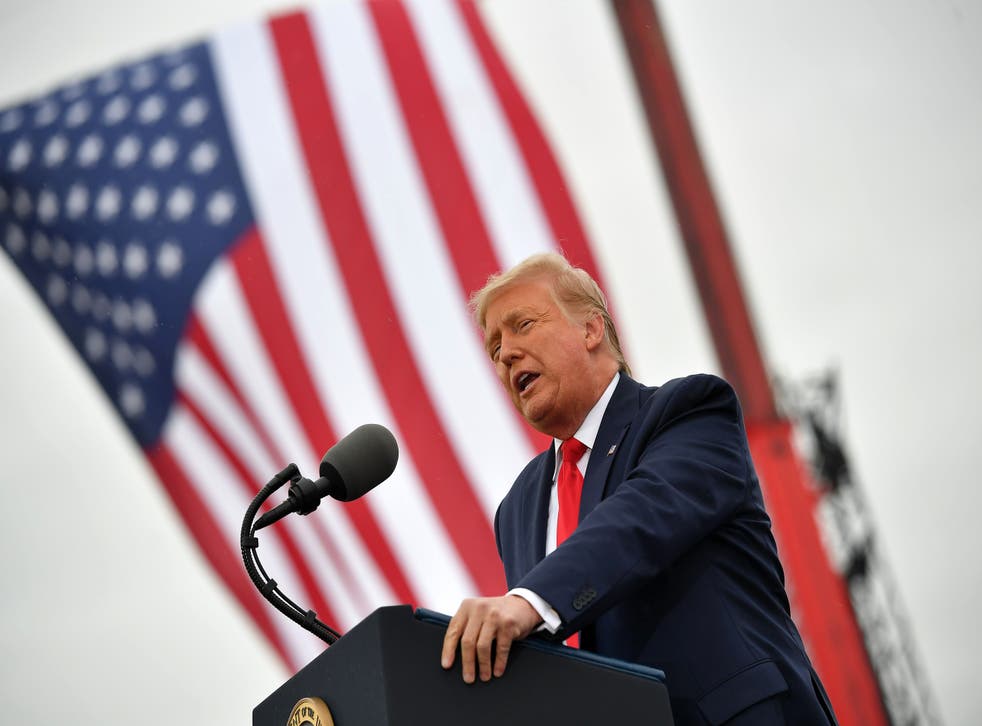 Leer en Español
A correspondent for The New York Times covering Donald Trump's campaign rally in Michigan said she was removed from the event by members of his campaign.
"I've just been kicked out of the Trump rally," said Kathy Gray, who was covering the rally in Freeland, Michigan on Thursday.
She said on Twitter: "First for me: Trump campaign tracked me down from pics i tweeted and escorted me out."
According to a campaign official, Ms Gray wasn't credentialed as press while covering the event from inside the general admission area.
The campaign told The Independent that she had to apply for credentials if she wanted to cover the event, or remain at the event as a guest if she wasn't there in her capacity as a member of the press.
At the president's re-election campaign kickoff in Tulsa, Oklahoma in June, campaign staff requested that police remove a woman from outside the event, though she had a ticket to attend.
Sheila Buck's arrest was captured by live television cameras moments after she was seen praying outside the president's rally on 20 June wearing an "I Can't Breathe" T-shirt to memorialise black Americans killed by police. She was accused of "trespassing" by police and was pulled away from the city's BOK Centre.
She was placed into a police cruiser and booked with "obstruction", according to police, though she wasn't impeding any foot traffic or blocking any access to the area.
Register for free to continue reading
Registration is a free and easy way to support our truly independent journalism
By registering, you will also enjoy limited access to Premium articles, exclusive newsletters, commenting, and virtual events with our leading journalists
Already have an account? sign in
Register for free to continue reading
Registration is a free and easy way to support our truly independent journalism
By registering, you will also enjoy limited access to Premium articles, exclusive newsletters, commenting, and virtual events with our leading journalists
Already have an account? sign in
Join our new commenting forum
Join thought-provoking conversations, follow other Independent readers and see their replies