Trump supporter arrested after assaulting protester playing rap song which slams the president
The protester was playing an anti-Trump rap song by YG and Nipsey Hussle
Oliver O'Connell
New York
Monday 05 October 2020 16:42 Comments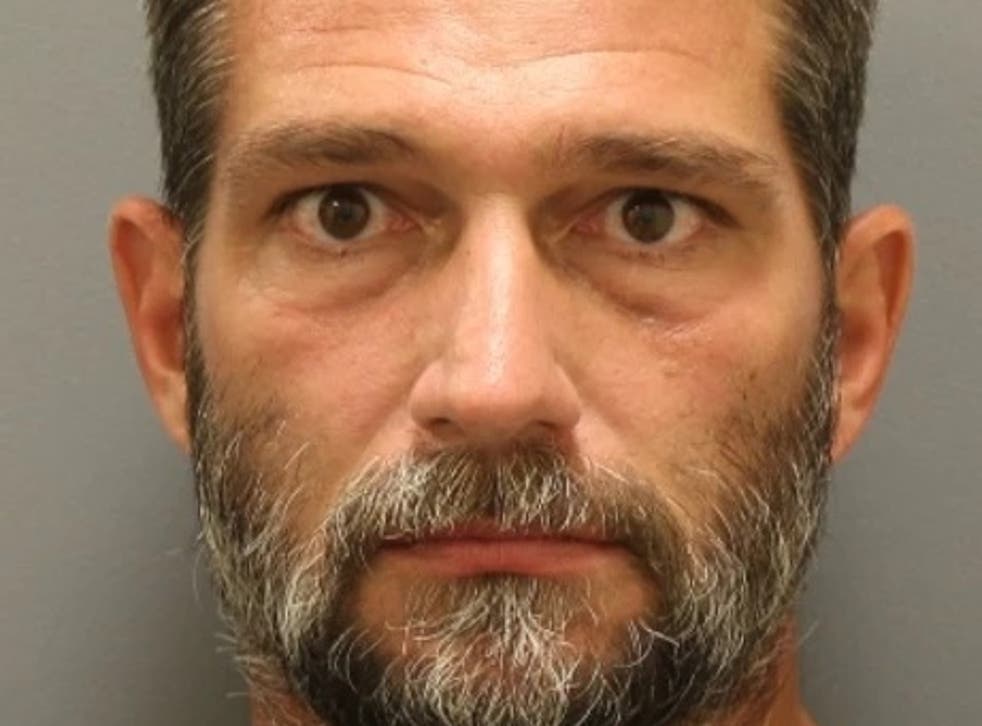 A man has been arrested after punching a protester of President Trump, according to police.
Supporters of Donald Trump got into a heated verbal argument with the man in the parking lot of a Buc-ee's convenience store, in Denton, Texas on Saturday.
The protester was playing the anti-Trump rap song, F**k Donald Trump, by YG and Nipsey Hussle.
After yelling profanities and screaming "Turn it off!", Jason Lata punched the victim in the face, police said.
The incident was caught on camera and has gone viral on Twitter.
Mr Lata was wearing a black "Don't Tread on Me" t-shirt and a trucker hat from a firearms accessories manufacturer, at first thought to be a MAGA hat.
The victim was left with an abrasion below his right eyebrow and a broken tooth. He has since come forward on Twitter as Dan R Schochler III.
"Gonna be fine but had to go to the hospital," Mr Schochler wrote on Twitter.
The victim was wearing a mask as advised by the CDC during the coronavirus pandemic. Mr Lata was not.
The Fort Worth Star-Telegram reports that Mr Lata was arrested on suspicion of assault causing bodily injury.
He is now in custody at the City of Denton Jail and bail is set at $15,000.
Mr Schochler has set up a GoFundMe for his medical expenses, with any excess raised going to support Food Not Bombs and the Audre Lorde Project.
Register for free to continue reading
Registration is a free and easy way to support our truly independent journalism
By registering, you will also enjoy limited access to Premium articles, exclusive newsletters, commenting, and virtual events with our leading journalists
Already have an account? sign in
Join our new commenting forum
Join thought-provoking conversations, follow other Independent readers and see their replies