Trump passes threshold to become Republican nominee in 2020 election
Primary elections taking place as US faces coronavirus pandemic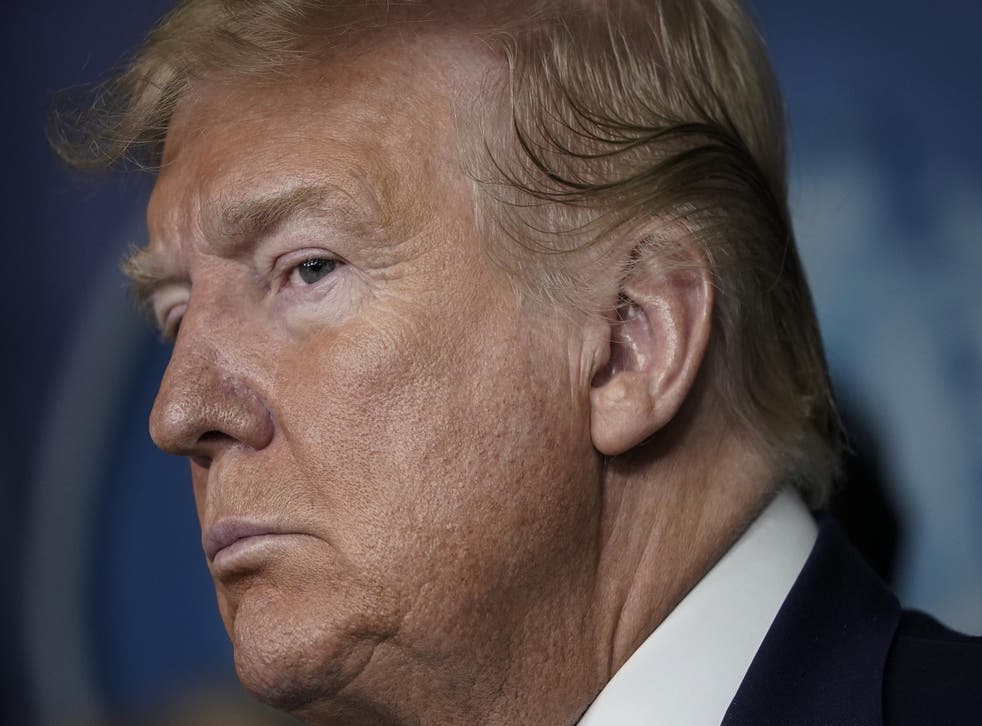 Donald Trump has passed the delegate threshold to become the Republican Party's 2020 presidential nominee.
Mr Trump now has more than the 1,276 delegates needed after winning primary elections in Florida and Illinois, according to the Associated Press.
Going into Tuesday night's elections, Trump had 1,141 delegates and needed 135 more to win, securing the nomination two months earlier than in 2016.
Former Massachusetts Governor Bill Weld has been running against the president, only managing to gain one delegate this primary season in the Iowa caucus.
Democratic primaries are also taking place in Florida and Illinois, as well as Arizona (where a Republican primary is not being held today.)
Projections so far suggest Joe Biden has won Florida and Illinois over rival Bernie Sanders. The former vice president is also expected to win in Arizona, making him the clear frontrunner to take on Donald Trump in November. Tulsi Gabbard is the only other Democrat still in the 2020 race, achieving only two delegates so far.
Elections in these states took place despite the coronavirus pandemic sweeping across the world, throwing organisers of the votes into chaos. The Ohio primary was cancelled hours before voting was set to begin because of the health emergency posed by Covid-19.
The future of the Republican and Democratic conventions – in August and July respectively – have been called into question after the US urged people to cancel gatherings of more than 50 people.
The new coronavirus has now reached all 50 US states and 100 people have died across the country. West Virginia governor Jim Justice announced on Tuesday the first reported case, making it the last state to have a confirmed instance of the virus.
Several polling stations in Florida had to close due to a shortage of staff over the outbreak, with reports of voters being turned away in Illinois.
Register for free to continue reading
Registration is a free and easy way to support our truly independent journalism
By registering, you will also enjoy limited access to Premium articles, exclusive newsletters, commenting, and virtual events with our leading journalists
Already have an account? sign in
Register for free to continue reading
Registration is a free and easy way to support our truly independent journalism
By registering, you will also enjoy limited access to Premium articles, exclusive newsletters, commenting, and virtual events with our leading journalists
Already have an account? sign in
Join our new commenting forum
Join thought-provoking conversations, follow other Independent readers and see their replies