US 'faith healers' sent to prison for death of second sick child
Herbert and Catherine Schaible convicted of withholding medical care from their seven-month-old son, who died of pneumonia and dehydration in April
David Usborne
Thursday 20 February 2014 20:33 Comments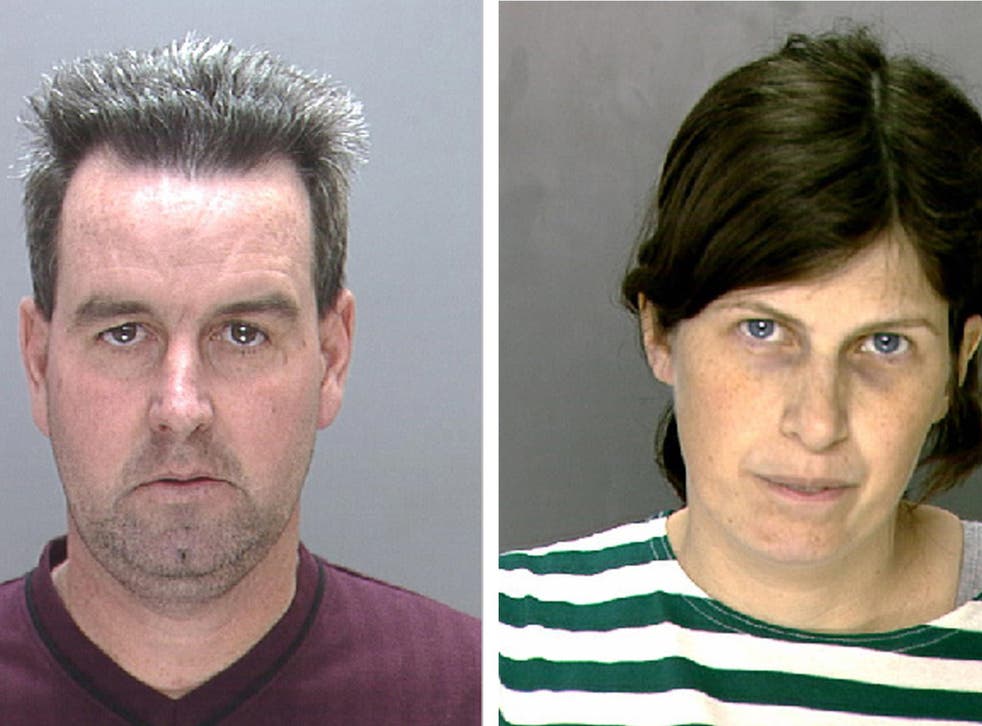 A judge in Philadelphia has imprisoned parents who allowed a second child to die from treatable illnesses because of their faith in the healing powers of Jesus.
Herbert and Catherine Schaible were convicted of withholding medical care from seven-month-old Brandon, who died of pneumonia and dehydration in April.
Another son, Kent, died under similar circumstances in 2009 at age two.
Sentencing them to three to seven years behind bars, judge Benjamin Lerner was unsparing in his condemnation of what he said had been their criminal neglect. "You've killed two of your children," he said "Not God. Not your church. Not religious devotion. You."
While experts say about 12 children die every year in America because their parents refuse modern medical care, it is very rare to see two deaths in one family. "I've never seen in my career a case like this," the judge noted.
When Kent died in 2009, the parents were found guilty at trial of involuntary manslaughter and sentenced to 10 years of probation.
After that conviction the family was ordered to submit to regular monitoring by probation officers and to get annual check-ups for their children. However, that oversight failed to prevent a second tragedy when the family lost Brandon after failing to seek help from a doctor.
The Schaibles belong to the First Century Gospel Church in northeast Philadelphia that urges its congregation to eschew medicine in favour of relying on faith. "My religious beliefs are that you should pray, and not have to use medicine. But because it is against the law, then whatever sentence you give me, I will accept," Catherine Schaible, 44, told the judge.
She noted that since Brandon's death she has changed her view on the church.
Herbert Schaible has already served a year in prison while his wife has thus far been free on bail. "We believe in divine healing, that Jesus shed blood for our healing and that he died on the cross to break the devil's power," Mr Schaible, 45, said in a police statement last year.
The Schaibles had pleaded no contest to charges against them in Brandon's death. They were convicted of involuntary manslaughter and child endangerment in his death.
The prosecutor in the case, assistant district attorney Joanne Pescatore, had asked the judge for sentences of 16 years. "It was so foreseeable to me that this was going to happen," Ms Pescatore said. "Everybody in the system failed these children." She noted that the nature of Brendan's passing – laboured breathing a refusal to eat – had been "eerily similar" to that of Kent before him.
The Schaibles' six surviving minor children have been placed in foster care.
Register for free to continue reading
Registration is a free and easy way to support our truly independent journalism
By registering, you will also enjoy limited access to Premium articles, exclusive newsletters, commenting, and virtual events with our leading journalists
Already have an account? sign in
Join our new commenting forum
Join thought-provoking conversations, follow other Independent readers and see their replies