White House changes voicemail to blame Democrats for government shutdown
'How can this possibly be legal? They're using the White House phone lines to deliver a message against their political adversaries,' says critic
Maya Oppenheim
Tuesday 23 January 2018 01:47 Comments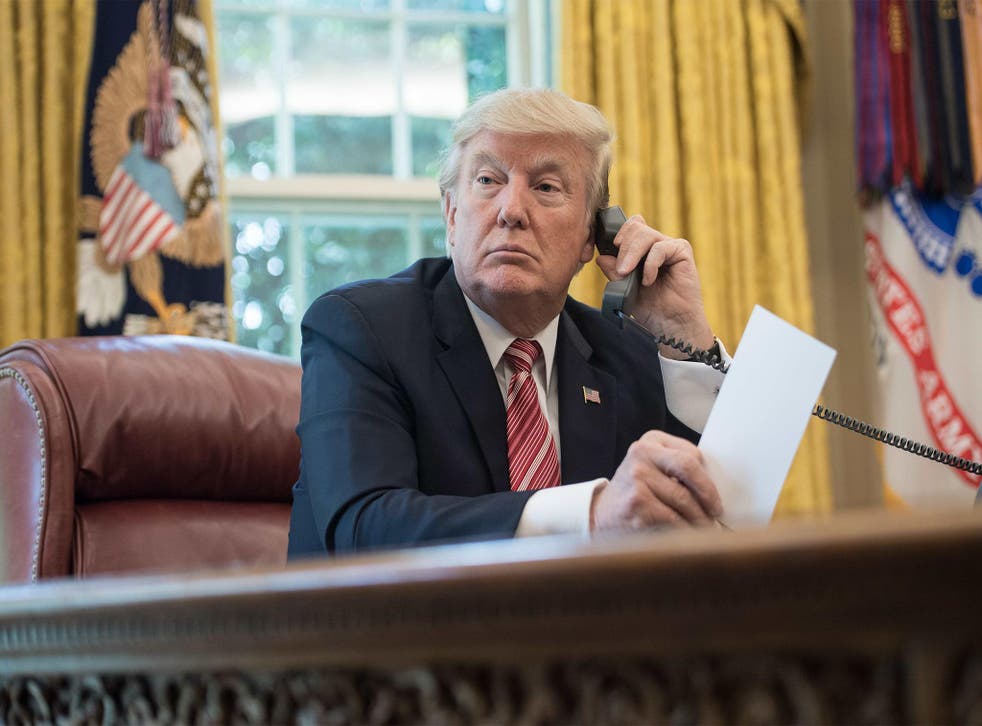 The White House has changed its public answering machine message to blame Democrats for the fact they are not taking calls.
The prerecorded message normally gives callers the chance to leave a voicemail for the US president but has been amended to reflect the fact America is in the middle of a government shutdown.
The voicemail – which can be reached on 202456111 – tells callers there is nobody available to pick up the phone because congressional Democrats are holding government funding "hostage".
"Thank you for calling the White House," the message says. "Unfortunately, we cannot answer your call today because congressional Democrats are holding government funding, including funding for our troops and other national security priorities, hostage to an unrelated immigration debate."
It continues: "Due to this obstruction, the government is shut down."
While The Independent was able to verify the message immediately, the line was so busy over the weekend it often needed several attempts to get through as members of the public called up just to hear the atypical message. The message was even confirmed as being genuine by debunking site Snopes.
Donald Trump's first year: in pictures

Show all 29
Some expressed outrage Donald Trump's administration was using what is traditionally a politically neutral mechanism to be explicitly partisan and denounce their political rivals.
"How can this possibly be legal? They're using the White House phone lines to deliver a message against their political adversaries," one critic, Elizabeth West, said.
At midnight on Friday, US lawmakers failed to agree on a funding package, with the key point of disagreement centring around immigration.
Republicans and Democrats are blaming each other for the shutdown that has resulted in non-essential employees being put on furlough and national parks and the Smithsonian museums being closed.
A vote will take place at midday in Washington on Monday on whether to re-open the government.
Register for free to continue reading
Registration is a free and easy way to support our truly independent journalism
By registering, you will also enjoy limited access to Premium articles, exclusive newsletters, commenting, and virtual events with our leading journalists
Already have an account? sign in
Join our new commenting forum
Join thought-provoking conversations, follow other Independent readers and see their replies