US government to vote on gun controls
Four amendments will be voted on, including whether to enforce background checks at gun shows and ban those on the no-fly list from buying guns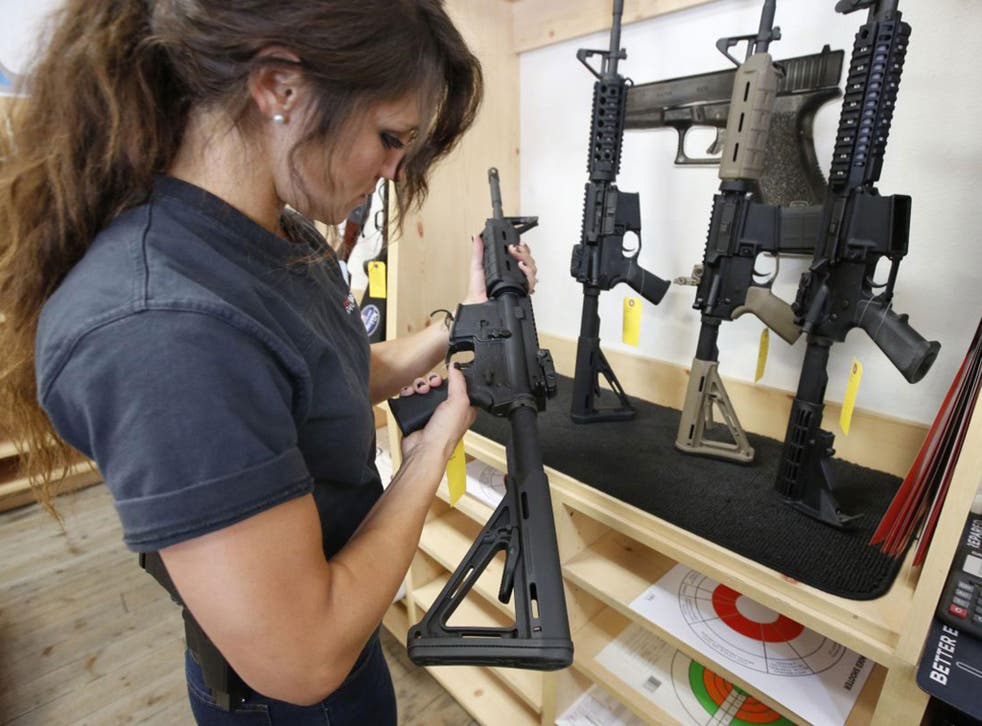 Democrats have won the right to hold a vote on two measures of gun control following one of the worst mass shootings in US history.
After a 15-hour filibuster this week in protest at Republicans' refusal to implement more gun controls, it has been announced that senators will cast their votes on Monday.
Chris Murphy, the democratic senator of Connecticut, told his twitter followers that the "ridiculous" rule of the senate mandates that 60 votes are needed to pass any of the amendments.
"We're going to fight like heck all through the weekend to find these votes," he said.
40 senators took part in the filibuster this week, which ended in the early hours of Thursday morning. During those 15 hours of the filibuster, 48 people were shot, said Mr Murphy.
The movement to secure more gun controls has come one week after 29-year-old Omar Mateen entered a gay nightclub in Orlando, Florida, killing 49 people and injuring 53, using an AR-15 semi-automatic gun.
He only had to re-load his gun once to shoot more than 100 people.
None of the four amendments to be voted on include banning assault weapons, however.
California senator Dianne Feinstein's proposal on the democrat side would bar anyone on terrorist watch lists from buying a gun, an action which the government has no authority to enforce.
"Realistically, this is a small step. People who are felons, are fugitives, are addicts, [those who have] misdemeanor and domestic violence convictions - there are 10 categories for which you can not buy a weapon. No one is saying anything about those," she said. "Being a terrorist is not included in those 10 categories."
The Republican bill equivalent from Texas senator John Cornyn is to block people on the no-fly list from buying guns for 72 hours to give the government a chance to prove through the court system that the person is indeed a terrorist threat, as reported by ABC News.
Both of these bills were floated in December and neither gained enough votes to pass.
Mr Muphy's state was witness to one of the worst mass shootings in US history when a gunman burst into Sandy Hook elementary school in December 2012, shooting 20 children and six adult staff.
He has proposed background checks on people who buy weapons at gun shows.
Senator Ted Cruz's amendment, also to be voted on, would redefine "adjudicated mentally incompetent" to prevent doctors from "infringing on Second Amendment rights".
Critics of his proposal say it could lead to people with mental illnesses immediately purchasing a gun after they are discharged from psychiatric facilities, or it could mean veterans with mental illnesses purchasing a weapon.
Register for free to continue reading
Registration is a free and easy way to support our truly independent journalism
By registering, you will also enjoy limited access to Premium articles, exclusive newsletters, commenting, and virtual events with our leading journalists
Already have an account? sign in
Register for free to continue reading
Registration is a free and easy way to support our truly independent journalism
By registering, you will also enjoy limited access to Premium articles, exclusive newsletters, commenting, and virtual events with our leading journalists
Already have an account? sign in
Join our new commenting forum
Join thought-provoking conversations, follow other Independent readers and see their replies