US government wrongly declares more than 4,000 veterans dead and stops their benefits
One Vietnam War veteran who was supposed to receive benefits was declared dead twice, and his local sandwich shop started calling him 'the dead guy'
Rachael Revesz
New York
Thursday 26 May 2016 14:24 Comments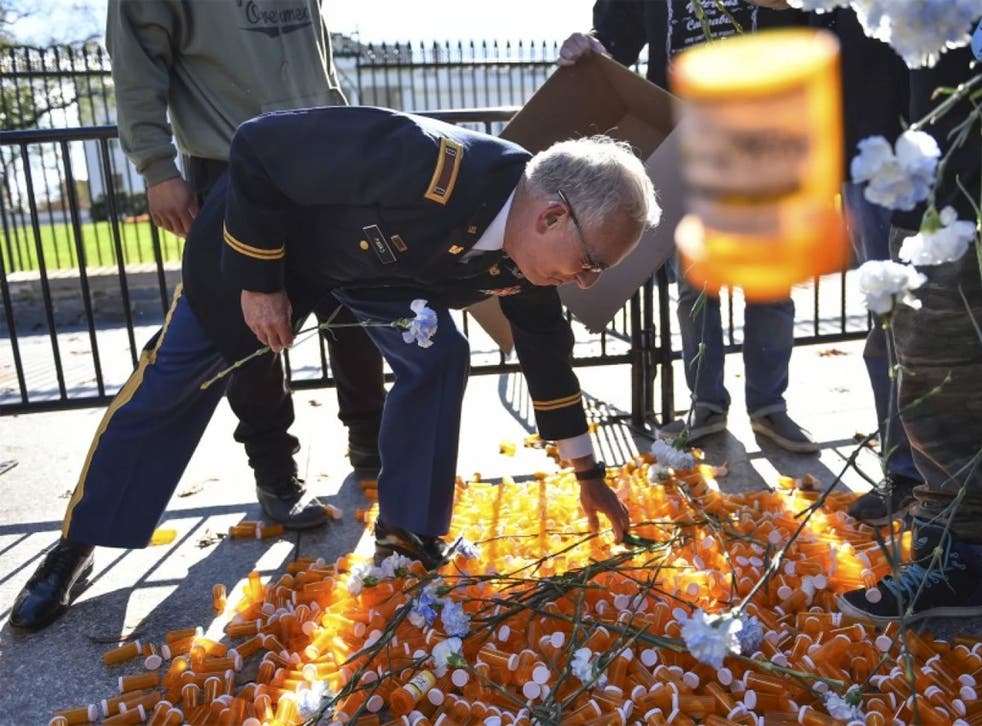 The US government department of Veterans Affairs (VA) has mistakenly declared more than 4,000 retired military staff dead and stopped paying their benefits over the past five years.
The mistake happened thousands of times due to employee error or incorrect computer cross-checking names against the so-called "Death Master File", according to Florida representative David Jolly, who corresponded with the VA.
"Although these types of cases represent a small number of beneficiaries in comparison to the millions of transactions completed each year in our administration of benefits, we sincerely regret the inconvenience caused by such errors and work to restore benefits as quickly as possible after any such error is brought to our attention," a VA spokesman said in a statement.
Vietnam War veteran Michael Rieker, 69, who was declared dead twice by the VA, contacted congressman Jolly to ask for help in proving that he was still alive. The VA had simply mistaken his middle initial.
"Every time I call they have been responsive," said Mr Rieker, who was starting to be greeted as "the dead guy" in his local sandwich shop. "Personally I believe they are just inundated; they are so overstacked with things to do, they can't keep up."
According to the Washington Post, about 400,000 veterans die every year and their benefits are canceled.
Of the two million declared dead in the past five years, 4,201 cases were still alive. The most mistakes happened in 2015.
Mr Jolly also helped 79-year-old US Air Force Master Sergeant Joseph Kane, whose wife opened a letter addressed to their home in May 2014, saying the VA was "sorry" to learn of Mr Kane's death and would supply one further month of benefits for his wife along with help towards the cost of a funeral.
"I was really shocked," Mr Kane told the Tampa Bay Times. "I felt like I had been resurrected."
The VA uses the "death match program" to prevent people from taking advantage of benefits still being paid out to dead veterans.
In 2020, the VA's inspector general said the program had resulted in 382 arrests and they managed to claw back $40 million in fraudulent payments.
The new system, instated in 2015, sends out a letter to the person the VA believes is deceased and waits 30 days for a reply before terminating benefits. There is no official data yet to suggest whether the new system has reduced errors.
The news comes the same week that VA secretary Bob McDonald compared the amount of time veterans have to wait for medical treatment to waiting in line at Disneyland.
Register for free to continue reading
Registration is a free and easy way to support our truly independent journalism
By registering, you will also enjoy limited access to Premium articles, exclusive newsletters, commenting, and virtual events with our leading journalists
Already have an account? sign in
Join our new commenting forum
Join thought-provoking conversations, follow other Independent readers and see their replies