US gun violence: Americans increasingly fear becoming a victim of firearms
An AP-GfK poll found that Americans are also more supportive of tighter gun restrictions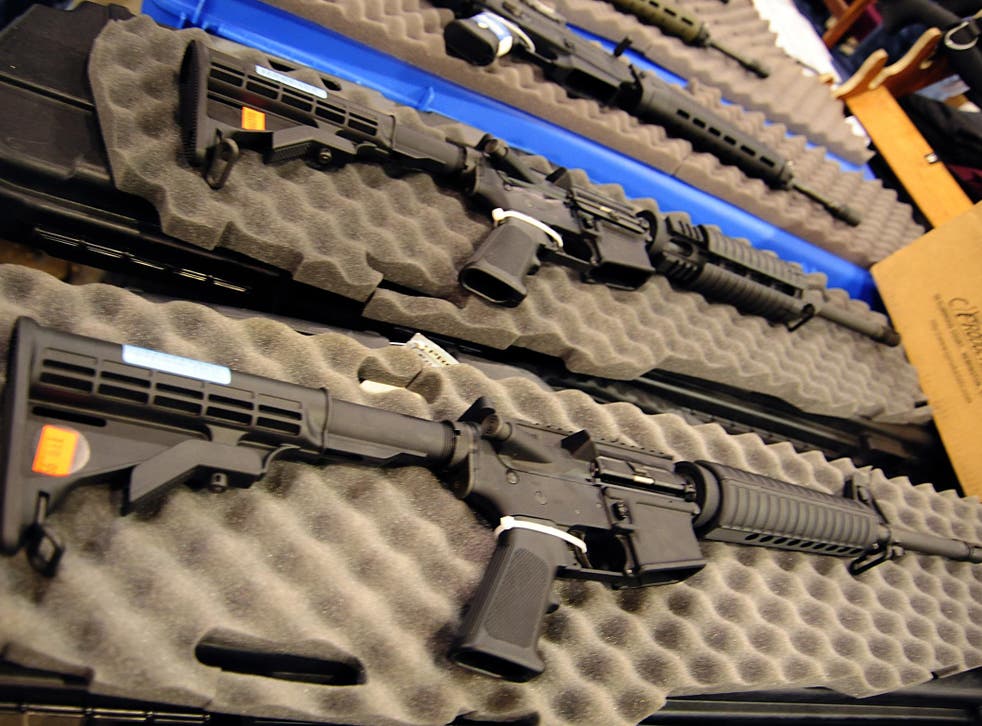 As high-profile mass shootings continuously dominate newscycles in the United States, Americans are growing increasingly concerned that either they or members of their families will be victims of gun violence.
According to a new Associated Press GfK poll (AP-GfK), almost two-thirds of Americans surveyed support stricter gun laws – which includes banning the popular semi-automatic AR-15 assault-style rifle and the sale of high-capacity magazines.
AP-GfK started taking the poll after the mass shooting at Sandy Hook Elementary School in Newtown, Connecticut, that claimed the lives of 20 schoolchildren and six teachers. The current poll was conducted shortly after Omar Mateen opened fire in a gay nightclub in Orlando, killing 49 people. Both shooters used an AR-style long rifle.
Given the climate of rampant gun violence in the US, many polled said they had a sense that their personal safety was at risk.
"If you live in the United States in these days right now, you have to be concerned," Milonne Ambrose, 63, told the AP. "You could be on the street somewhere. You could be at a shopping mall thinking there will be a mass shooting and you will be in the middle of it. You can't not think about it.
"I'm looking for exits. This isn't something I did before," she added. "What if I have to run? Where's the exit? Where would I go?"
"These tragedies must end", Obama tells grief-stricken Newtown as pressure grows for action on gun control

Show all 5
Fifty-five per cent of those surveyed also felt that further regulating guns in the US did not infringe on their Second Amendment right to bear arms – the common interpretation being that it guarantees every individual American the right to own their own firearm.
But those in favour of tighter restrictions on guns fell across party lines: 87 per cent of Democrats surveyed supported more gun laws, as opposed to 41 per cent of Republicans who agreed.
Across the board, however, Americans seem to support background checks for people who purchase guns at gun shows or via private parties. In fact, 70 per cent of gun-owning households supported universal background checks.
"Why should it only be the dealers that have to do the background checks?" disabled Vietnam veteran and former gun dealer, John Wallace, said. "At gun shows, individual sellers should be required to do the background checks so they don't end up selling them to the criminal element."
Still, the majority of people surveyed oppose any ban on handguns.
Despite the widespread support for tighter gun regulation, the majority of people surveyed do not support a ban on handguns or buyback programs.
An exasperated Barack Obama has repeatedly called for common sense gun laws in the wake of shootings in Orlando and Dallas – having addressed more than a dozen throughout his presidency.
Some 91 Americans are killed daily as a result of gun violence in the country, according to the gun control organisation Everytown for Gun Safety. They add that nearly 12,000 Americans are killed by guns yearly.