US House of Representatives makes having an abortion harder if you are poor
Legislation targets women who rely on private insurance schemes for terminations 
Will Worley
Wednesday 25 January 2017 11:01 Comments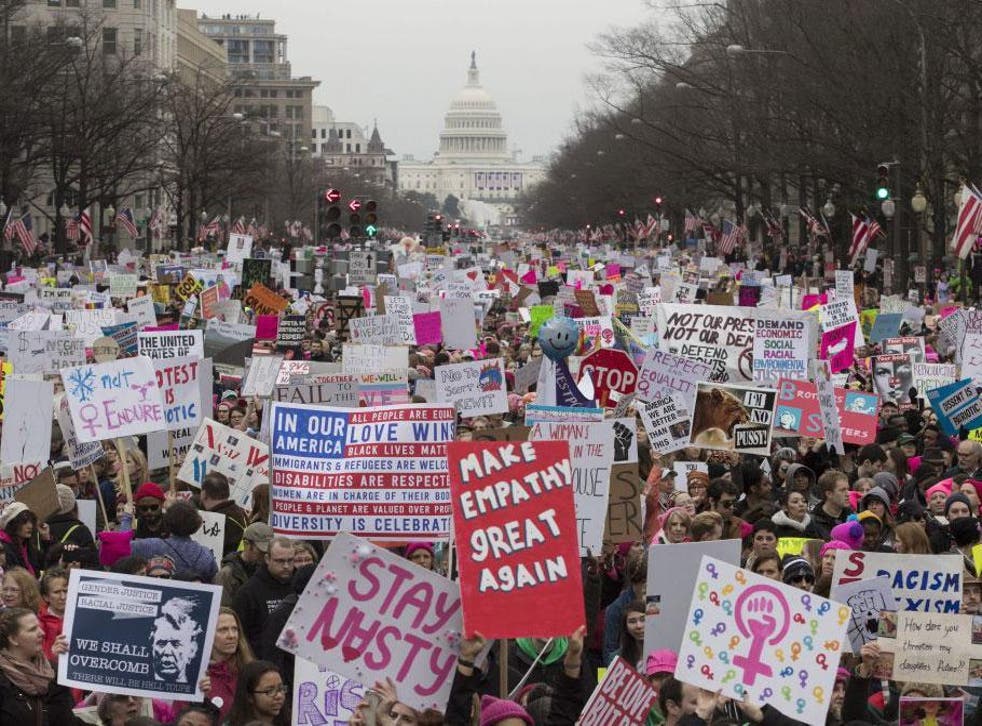 The US House of Representatives has voted to pass legislation making it more difficult for poor women to have an abortion.
Despite the recent demonstrations across US cities demanding women's rights be protected, the 'No Taxpayer Funding for Abortion and Abortion Insurance Full Disclosure Act', also known as HR7, was approved by 238 votes to 183.
It is designed to prevent terminations from being covered by insurance funded by the taxpayer, such as 'Obamacare' or Medicaid – relied on by many lower income people and public sector employees.
Millions of women stand to be affected, according to the Centre for Reproductive Rights.
The legislation must now be approved by the Senate, though this is not guaranteed and a similar attempt was blocked twice by the Democrats during Mr Obama's tenure.
If passed, HR7 would pass the Hyde Amendment – an addition to the budget which bans taxpayer funded abortions except with the above caveats – into law. The amendment has been passed in every budget since 1976 but has never been enshrined in legislation.
Thousands attend Women's March on Washington

Show all 18
It would be much harder to remove once passed and the move, initiated by Republican representatives, is being widely regarded as part of the party's anticipated attack on abortion.
"It's particularly shameful that politicians in Congress are voting to restrict a woman's ability to get basic health care services just three days after millions of women, men, and families mobilized and marched for their rights," said Nancy Northup, president and CEO of the Centre for Reproductive Rights.
"In far too many circumstances, a woman's paycheck determines whether she can get the health care she needs when she has made the decision to end a pregnancy. For low-income women and women of color, the barriers to care are even more severe. It's cynical and cruel that politicians have made it a top priority to further drive safe and legal abortion out of reach for millions more women.
"We call on Congress to abandon this latest attempt to rob women of their rights and focus their efforts on measures which would actually improve the lives of our families and communities."
Earlier this week, President Trump passed an executive order reinstating the 'Mexico City Policy' which forces NGOs to agree to "neither perform nor actively promote abortion as a method of family planning in other nations" as a condition aid funding, even if non-US funds are being used for the abortions.
Reproductive rights campaigners slammed the decision, pointing out that the effect of such rules simply increases unsafe abortions in developing countries, greatly endangering women's health.
One family planning NGO, Marie Stopes International, estimated the Mexico City Policy could result in 6.5 million unintended pregnancies, 2.2 million abortions, 2.1 million unsafe abortions and 21,700 maternal deaths – in Mr Trump's first term alone.
Register for free to continue reading
Registration is a free and easy way to support our truly independent journalism
By registering, you will also enjoy limited access to Premium articles, exclusive newsletters, commenting, and virtual events with our leading journalists
Already have an account? sign in
Join our new commenting forum
Join thought-provoking conversations, follow other Independent readers and see their replies