Hundreds of immigrants arrested across US as enforcement agents target 'sanctuary cities'
ICE agents target communities in liberal areas where authorities do not enforce federal immigration laws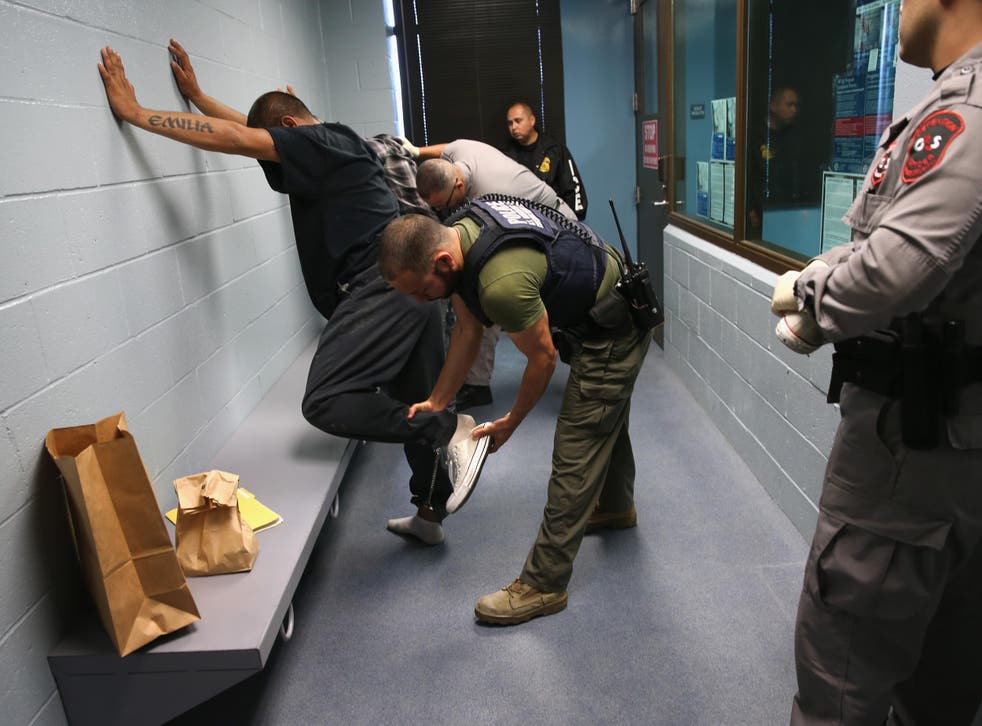 Hundreds of immigrants across the US have been arrested as part of a crackdown on areas dubbed "sanctuary cities".
Immigration and Customs Enforcement (ICE) said it arrested nearly 500 people from communities in Los Angeles, Philadelphia, New York and the state of Massachusetts, among others.
The scale of the four-day crackdown is of a similar size to previous mass arrests, yet this time ICE agents targeted areas where police and local government officials had refused to fully enforce federal immigration laws.
The action is part of Donald Trump's push to deport America's estimated 12 million illegal immigrants.
The President demanded ICE agents be allowed access to prisons and requested local governments delayed the release of illegal immigrants so that enforcement agents can arrest them.
But local authorities in liberal areas across the country refused to allow them access and introduced restrictions preventing police fully cooperating with ICE agents.
A number of authorities refused to delay the release of prisoners on the grounds that it would be illegal.
Attorney General Jeff Sessions responded by threatening to withdraw funding from the authorities, but US courts have so far said doing so would be unconstitutional.
Following the anti-immigration surge, ICE's acting director said in a statement: "Sanctuary jurisdictions that do not honour detainers or allow us access to jails and prisons are shielding criminal aliens from immigration enforcement and creating a magnet for illegal immigration.
"As a result, ICE is forced to dedicate more resources to conduct at-large arrests in these communities."
According to ICE, 317 out of the 498 people taken into custody as part of the operation had a conviction of some kind. The offences included non-violent crimes such as drug charges, shoplifting and "illegal reentry".
The most frequent offence was for drink driving, for which 86 people had convictions.
It claimed another 18 people arrested were associated with gangs. ICE's broad definition of gang membership has previously been condemned by human rights groups, who argue it persecutes people from minority backgrounds.
Donald Trump's international Presidential trips

Show all 22
ICE said the four-day push did not target "Dreamers", who entered the country as children and remain under the Obama-era policy under the Deferred Action for Childhoods Arrivals (DACA).
Mr Trump's decision to revoke the policy at the beginning of the month was denounced by several elected officials across the US, including the mayor of Chicago. Rahm Emmanuel promised to provide sanctuary to Dreamers and declared the city a "Trump-free zone".
Join our new commenting forum
Join thought-provoking conversations, follow other Independent readers and see their replies