US intel community 'ready to go nuclear' against Donald Trump over Russia ties, claims former NSA analyst
US President 'will die in jail,' says former National Security Agency employee, John Schindler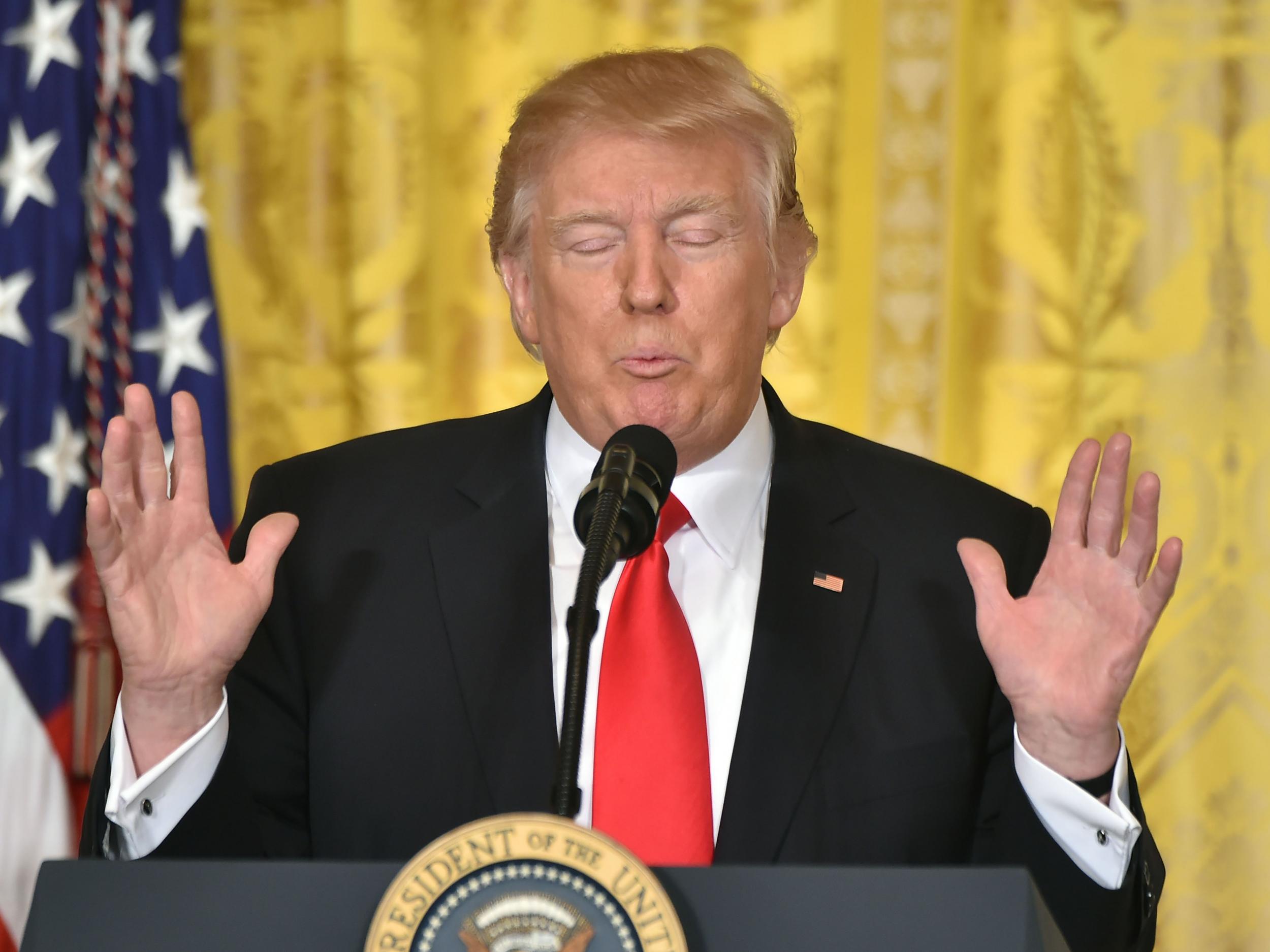 The intelligence community is preparing to "go nuclear" in the wake of revelations about the Trump campaign's contact with Russia, a former spy has warned.
Security consultant and ex-National Security Agency (NSA) employee, John Schindler said he had received an email from a senior intelligence agent discussing the President.
It opened with the words: "He will die in jail", he said.
Donald Trump has heaped criticism onto the US security services after a series of leaks from official sources embarrassed his administration.
The US President said he would put a "spotlight" on the "low-life leakers" earlier this week.
He also accused the media of citing non-existent sources for a cluster of stories questioning the depth of the Trump team's relationship with Russia.
Mr Schindler suggested that his former colleagues in the intelligence community were less than impressed with the US President.
Taking to Twitter, he wrote: "Now we go nuclear. [Intelligence Community] war going to new levels. Just got an [email from a] senior [Intelligence Community] friend, it began: "He will die in jail."
The Kremlin said on Friday it was not disappointed by how US-Russia ties were developing under the new administration, and that it would only be possible to assess the outlook for relations once the leaders of both countries had met.
"We haven't been wearing rose-tinted glasses, we never harboured illusions, so there is nothing to be disappointed in," Kremlin spokesman Dmitry Peskov told reporters.
Trump and Putin passionately kiss in street mural
Show all 14
"There has not yet been substantive contact between the two heads of state. It's not known when this will happen. And probably only after they talk will it be clear where significant differences remain and where it is possible to discover areas for cooperation."
Reuters contributed to this report
Join our commenting forum
Join thought-provoking conversations, follow other Independent readers and see their replies