Declassified intelligence report on Russian hacking to be made available to public
Russia meddled in election to help Donald Trump win, intelligence agencies say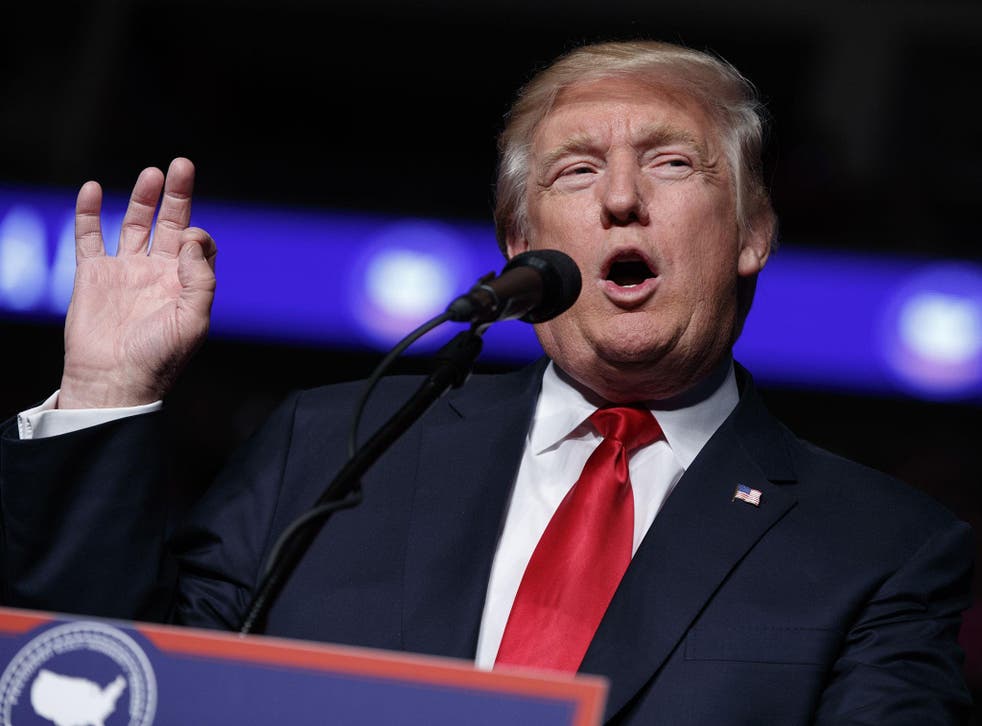 A declassified version of the US intelligence report on Russian hacking during the election will reportedly be released to the public on Monday.
There will be three versions of the report: one which is public, another which is classified and a third which is said to be "highly compartmented", a US official told NPR.
The three versions exist to protect the most sensitive intelligence by restricting the number of people who have access to it, the official added.
Barack Obama: US will act on election hacking by Russia
A full report into Russian election interference was ordered by President Barack Obama last month.
US intelligence agencies have obtained what they consider to be conclusive evidence Russia provided hacked material from the Democratic National Committee to WikiLeaks through a third party during the November election , three US officials told Reuters.
World reaction to President Trump: In pictures

Show all 29
Russia not only meddled in the election, but did so to help Mr Trump win, according to the intelligence agencies' assessment.
But the administration has so far released only limited information to support that conclusion.
In the absence of such public evidence, the President-elect has capitalised on some Americans' scepticism of US intelligence in general, citing high-profile missteps that led to the Iraq war.
Mr Trump is to be briefed on the hacking report on Friday by CIA Director John Brennan, FBI Director James Comey and Director of National Intelligence James Clapper.
Last week, Mr Obama expelled 35 Russian diplomats as part of a raft of new sanctions.
Register for free to continue reading
Registration is a free and easy way to support our truly independent journalism
By registering, you will also enjoy limited access to Premium articles, exclusive newsletters, commenting, and virtual events with our leading journalists
Already have an account? sign in
Register for free to continue reading
Registration is a free and easy way to support our truly independent journalism
By registering, you will also enjoy limited access to Premium articles, exclusive newsletters, commenting, and virtual events with our leading journalists
Already have an account? sign in
Join our new commenting forum
Join thought-provoking conversations, follow other Independent readers and see their replies