US Marine Corps fires commander of training exercise that drowned nine service members
Lieutenant Colonel Michael Regner is relieved 'due to a loss in trust and confidence in his ability to command'
Graeme Massie
Los Angeles
Wednesday 14 October 2020 22:42 Comments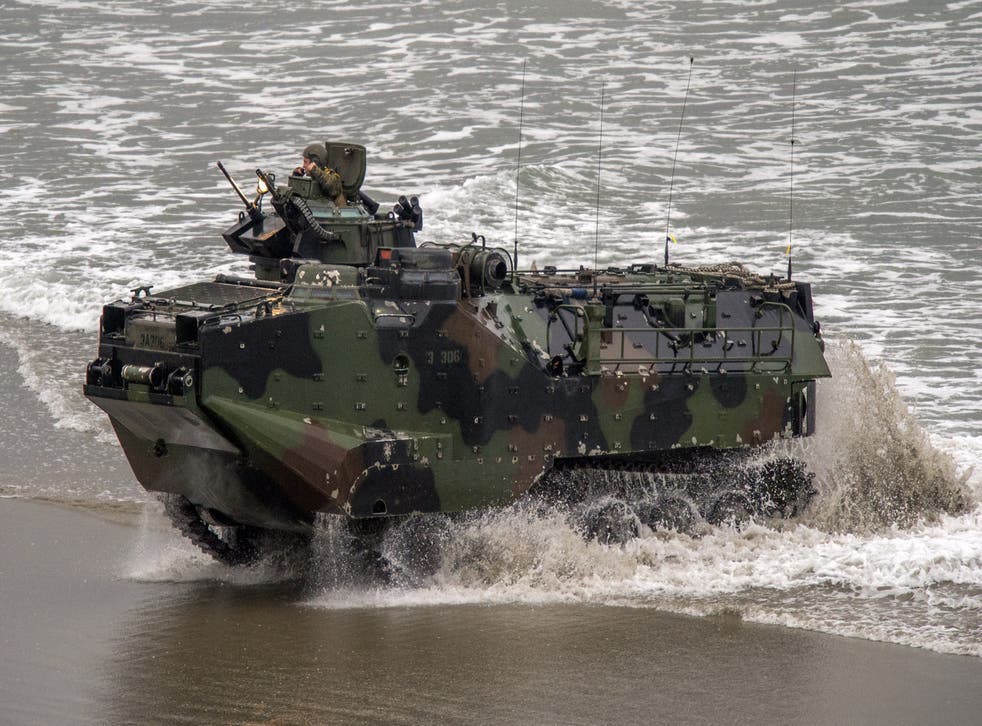 Leer en Español
A US Marine Corps commander who was in charge of a training accident that killed nine service members has been fired.
The accident saw eight Marines and a Navy sailor drown when their amphibious assault vehicle (AAV) sank during an exercise off the coast of California in July.
Lieutenant Colonel Michael Regner, who was in charge of the battalion landing team involved was relieved "due to a loss in trust and confidence in his ability to command" the Marine Corps said in a statement.
The tragedy unfolded on 30 July when 15 Marines and a sailor were onboard the AAV as it headed back to US Navy amphibious ship USS Somerset after training on San Clemente Island.
The 26 ton vehicle sank in 385 feet of water after it began taking on water 1,000 metres from the island, with only seven of the crew able to escape to safety.
A search effort took a week to recover the bodies of the dead, who were aged between 18 and 23.
The battalion landing team is a reinforced infantry battalion that provides ground combat troops for a Marine Expeditionary Unit.
"San Clemente is a very challenging amphibious training ground," former Navy Seal Eric Oehlerich told ABC News.
"Night amphibious training is some of the most complex and high-risk training you can do as an amphibious soldier."
Observers say there have been as many as 15 AAV incidents reported over the past two decades.
The previous fatality in water was back in 2011, according to ABC News.
Register for free to continue reading
Registration is a free and easy way to support our truly independent journalism
By registering, you will also enjoy limited access to Premium articles, exclusive newsletters, commenting, and virtual events with our leading journalists
Already have an account? sign in
Join our new commenting forum
Join thought-provoking conversations, follow other Independent readers and see their replies