US marines who lowered flag at embassy in Havana fifty years ago set for Cuba return
The men will be on hand as the US embassy formally reopens
David Usborne
Thursday 13 August 2015 18:45 Comments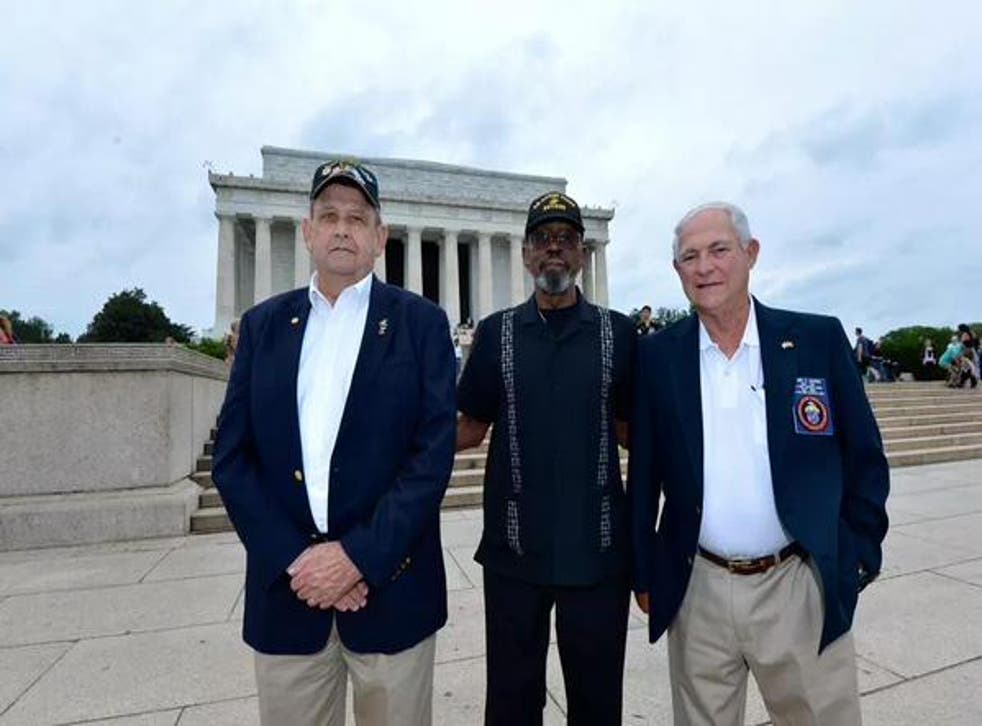 Three former US Marines who lowered the stars and stripes outside the American embassy in Cuba when relations were formally ruptured by Fidel Castro and Dwight Eisenhower more than five decades ago will be on hand on Friday to run it up again as relations between Cuba and the United States are restored.
Final preparations are under way for a day of ceremonies in Havana to mark the repaired bonds between the countries to be led by US Secretary of State John Kerry.
Formal diplomatic relations were restored last month and the Cuban government rededicated its embassy in Washington on the same day. But because of Mr Kerry's schedule the US held off re-opening its embassy in Havana until this week.
Mr Kerry, who will be the first Secretary of State to set foot on the island for 60 years, is not expected to meet either President Raul Castro on the one-day trip or his retired brother, Fidel Castro. He has also been criticised for failing to invite Cuban dissidents to the flag-raising ceremony.
But the day may get emotional when the trio of Marines who still remember of taking down the flag on 4 January 1961 after the Americans had been given just 48 hours to depart the island by Fidel Castro step forward to run it back up the flagpole outside the building on the Havana sea-front boulevard, known as the Malecon, that in the years of cold war between the nations served as the US Special Interests Section.
"We're doing something that not too many Marines have ever done," Larry Morris, 75, one of the three men, told the New York Times ahead of his return visit to Havana. "It's thrilling".
By his side will be former Marines James Tracy and Mike East.
As well as the Marines, the US delegation traveling with Mr Kerry is set to include several members of the US Congress who led the effort to bring the two sides together, an effort that burst into public view only last December when President Barack Obama and President Castro jointly announced their agreement to move towards restored ties.
Also going to Cuba are several leaders of American business hoping to invest and do business with the island as it opens up.
Some of those ambitions may have to wait until the US Congress lifts the economic embargo on Cuba, a step that many in the Republican Party remain reluctant to take.
Register for free to continue reading
Registration is a free and easy way to support our truly independent journalism
By registering, you will also enjoy limited access to Premium articles, exclusive newsletters, commenting, and virtual events with our leading journalists
Already have an account? sign in
Join our new commenting forum
Join thought-provoking conversations, follow other Independent readers and see their replies