US military transgender ban lifted immediately after year-long review
Defense secretary Ash Carter said if soldiers were willing to die for equality and liberty, they should live by it too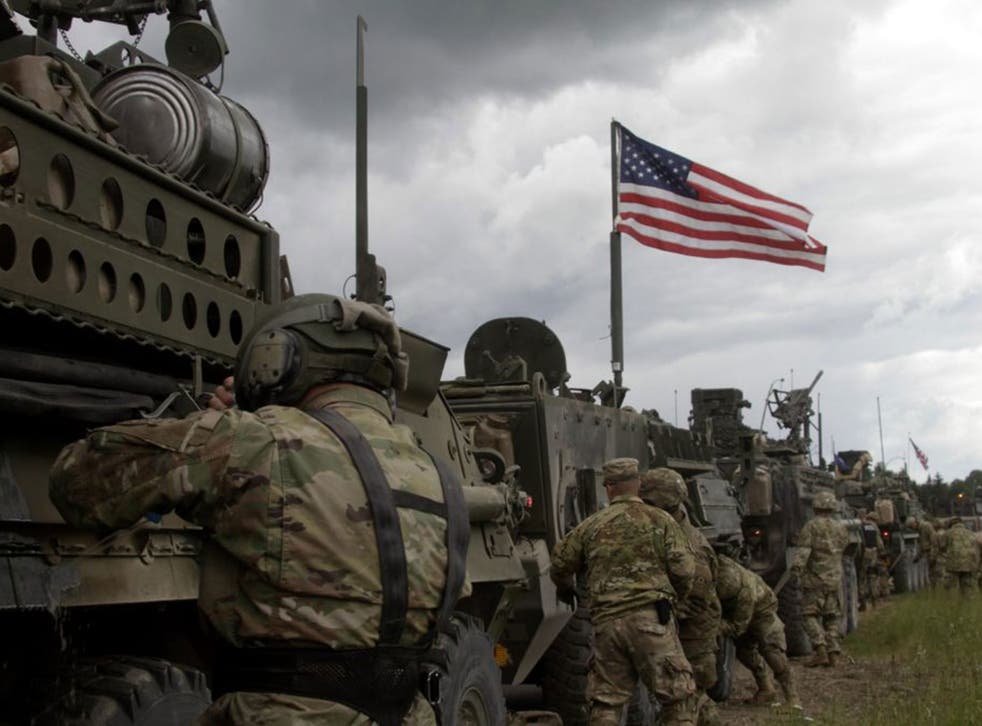 Defense secretary Ash Carter has lifted the ban on allowing transgender people from serving openly in the military.
Mr Carter said the military studied existing policies in countries like the UK, Israel and Australia to work out how best to deal with its 7,000 transgender personnel in the active forces and around 4,000 transgender people in the reserves.
"Although relatively few in number, they are talented and trained members of our military," he said. "We want to take and retain people whose talent we have invested in and who have proved themselves."
"The reality is we have transgender service members serving in uniform today," he said. "I have a responsibility to provide them and their commanders with better guidance."
"It's fair to say this was a learning curve for a lot of people in the department, including me," he added.
Incoming service members would have to be in a "stable state" in terms of their gender for 18 months before joining the military.
The immediate lifting of the ban comes after a year-long review, and comes just months after all military roles were opened up to women. It also comes five years after the military accepted openly gay and lesbian personnel.
Transgender supermodel Lea T in pictures

Show all 4
Mr Carter and his department also vowed to provide medical care for transgender service members, rather than requiring them to find their own doctors and to pay for it "out of their own pockets".
"This is inconsistent to our promise to all of our troops that we will take care of them and pay for their medical treatment," he said.
From now on, all service members, including transgender personnel, will receive free health care that is deemed necessary by their military doctor.
Surgery to transition genders would also be provided for existing armed service members whose surgery to change genders would be deemed as necessary by their doctor.
He mentioned the American founding principal of equality and liberty.
"If we in uniform are willing to die for that principle, we should be willing to live for that principle, too," he said.
Join our new commenting forum
Join thought-provoking conversations, follow other Independent readers and see their replies