US Naval officer charged with spying for China
Reports said that Lt Cmdr Edward Lin has been in custody since last summer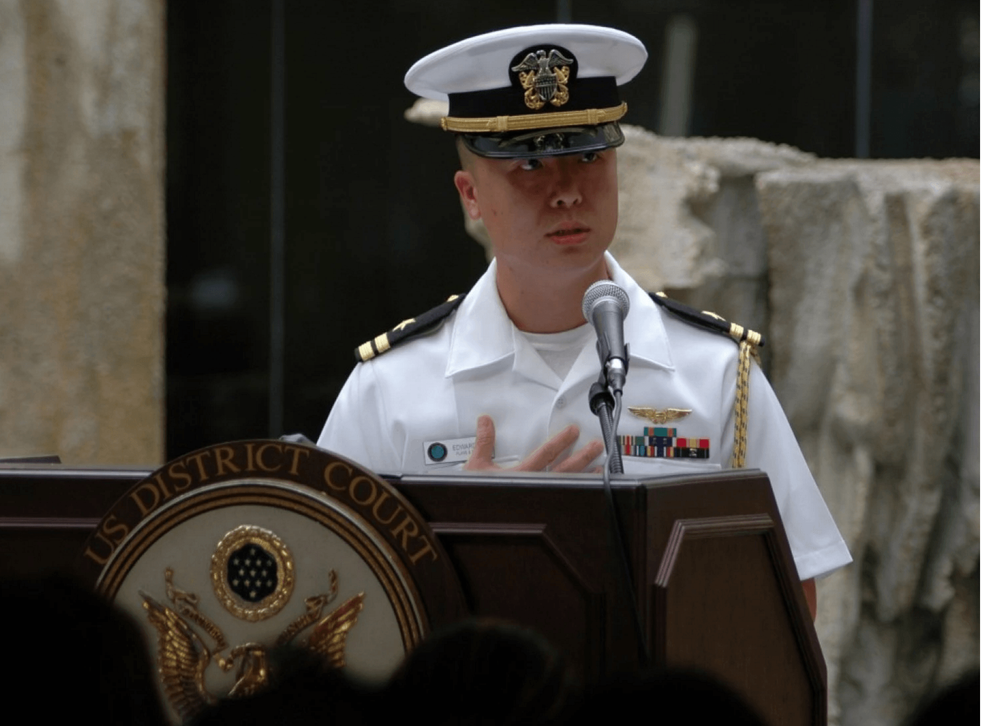 A US Naval officer has been accused of spying against America and passing on secrets to China. If convicted, he could face the death penalty.
Reports in the US media said Lt Cmdr Edward Lin worked as a flight officer on the Navy's sensitive intelligence gathering aircraft, the EP-3E Reconnaissance.
Heavily redacted documents accuse Mr Lin with five counts of espionage and attempted espionage, three counts of making false official statements and five counts of communicating defence information "to a person not entitled to receive said information".
An Article 32 hearing - the equivalent under US military law to a preliminary process - was held last Friday. The intelligence he is alleged to have passed on was classified at the "Secret" level, one step below "Top Secret," which covers the military's most closely guarded information.
Mr Lin was originally from Taiwan and became a US citizen in 2008.
A profile about him appeared on the Navy's website in 2008, and in it he spoke about becoming an American national.
"I always dreamed about coming to America, the promised land," he said. "I grew up believing that all the roads in America lead to Disneyland."
CBS News said he has been in custody since last summer. A Navy admiral must now decide whether there is enough evidence against Mr Lin to court martial him.
If found guilty of one of the most serious espionage charges, he could face the death penalty.
The US Navy has said little in public about the charges. The US Naval Institute, a non-profit professional military association, reported that the country to which the commander passed secrets was China.
The investigation is being conducted jointly by the Federal Bureau of Investigation and the Naval Criminal Investigative Service.
The last notorious case of a Navy officer spying happened in the 1980s.
John Anthony Walker worked as a Soviet spy while serving as communications specialist for the US Navy.
He led a ring that delivered key information to the Soviet Union from 1967 until 1985. Walker's covert dealings made it possible for the Soviets to unscramble military communications and find US submarines at any time.
He had already retired as a Navy officer when arrested in 1985. Other members of his ring included his sailor son Michael, his brother Arthur James Walker, who also served in the Navy, and his friend Jerry Alfred Whitworth, who trained in the Navy's satellite communications.
Once arrested, Walker would only agree to plead guilty if his son was granted leniency for his minor involvement. Walker was given three life sentences, and died in prison in 2014.
Register for free to continue reading
Registration is a free and easy way to support our truly independent journalism
By registering, you will also enjoy limited access to Premium articles, exclusive newsletters, commenting, and virtual events with our leading journalists
Already have an account? sign in
Register for free to continue reading
Registration is a free and easy way to support our truly independent journalism
By registering, you will also enjoy limited access to Premium articles, exclusive newsletters, commenting, and virtual events with our leading journalists
Already have an account? sign in
Join our new commenting forum
Join thought-provoking conversations, follow other Independent readers and see their replies