US Navy reforms Second Fleet to meet challenges from Russia in the Atlantic
'We're back in an era of great power competition'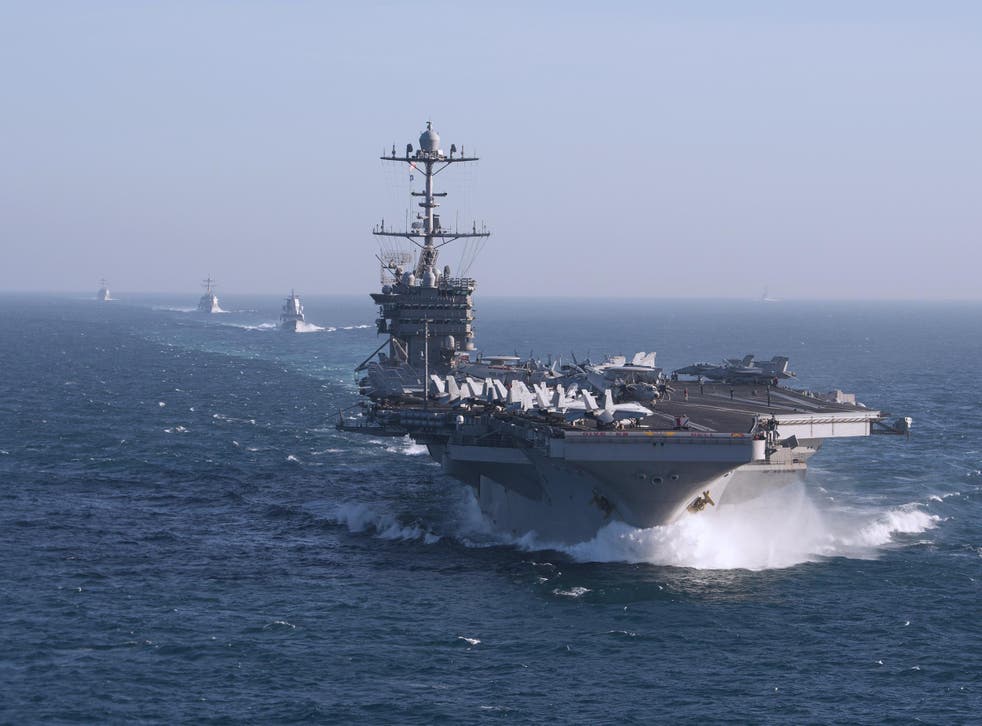 The US Navy is resurrecting its Second Fleet to counter the renewed threat from Russia.
Admiral John Richardson, chief of naval operations, said the reformed group would control ships, aircraft and landing forces on the East Coast and north Atlantic Ocean.
"Our National Defense Strategy makes clear that we're back in an era of great power competition as the security environment continues to grow more challenging and complex," said Admiral Richardson when he announced the move.
"That's why today, we're standing up Second Fleet to address these changes, particularly in the north Atlantic."
The Second Fleet, based in Norfolk, Virginia, was originally formed after the Second World War and was involved in the blockade of Cuba during the missile crisis.
It disbanded in 2011 to save money and its responsibilities were merged into the United States Fleet Forces Command.
At that time the US was primarily focused on terrorism and the campaigns in Iraq and Afghanistan.
Now its top national security concern is what intelligence analysts call "inter-state strategic competition".
The 2018 National Defense strategy specifically mentions China, Russia, North Korea and Iran and calls for "sustained investment to restore readiness and modernize our military to make it fit for our time".
"It is increasingly clear that China and Russia want to shape a world consistent with their authoritarian model — gaining veto authority over other nations' economic, diplomatic, and security decisions," it says.
The US has also offered its naval facilities in Norfolk, Virginia, as the base for the proposed Nato Joint Force Command for the Atlantic.
Nato is expected to make its decision on the location of the new command this summer.
World news in pictures

Show all 50
"The new JFC-Norfolk will ensure that NATO can successfully conduct operations across the full spectrum of Alliance missions in the trans-Atlantic region in the northern Atlantic," said the Department of Defense in a statement.
"The future Atlantic-oriented JFC represents part of the ongoing NATO effort to adapt its command structure to ensure that the Alliance can meet the challenges in today's security environment.
"It will strengthen NATO's deterrence and defense posture, and its ability to project stability beyond its borders."
Join our new commenting forum
Join thought-provoking conversations, follow other Independent readers and see their replies