Lawyer who forced big tobacco to pay billions is suing big pharma over US opioid crisis
The 1990s settlement with the tobacco industry still funds smoking cessation and prevention programmes to this day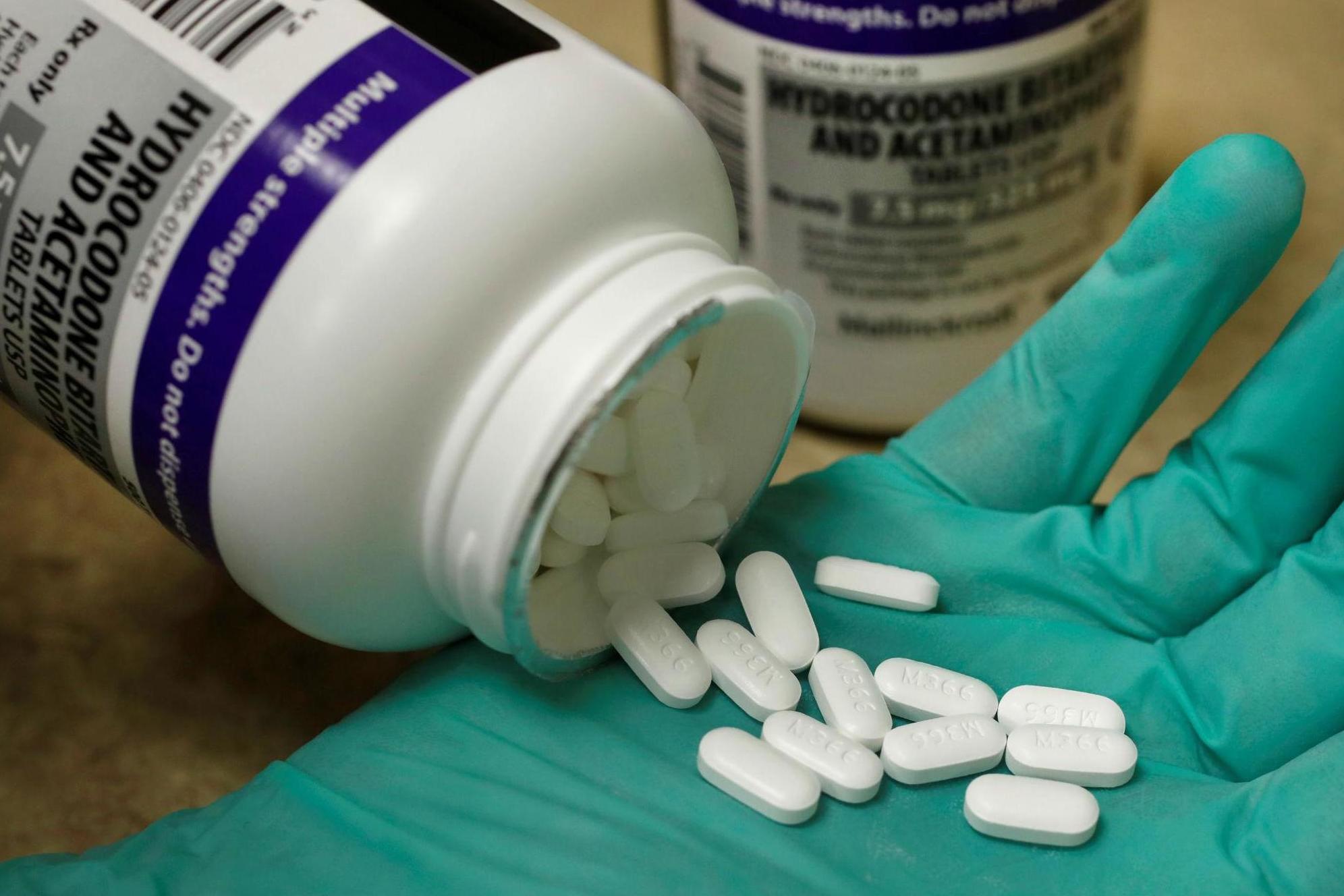 A former Mississippi attorney general who played a central role in holding big tobacco accountable for the health consequences of cigarettes two decades ago has his sights set on another major American industry linked by some to suffering and death.
Mike Moore, a Mississippi lawyer who helped coordinate that effort in the 1990s to hold big tobacco accountable for the marketing that misled Americans about the dangers of smoking, says that the pharmaceutical industry misled the public about the dangers of opioid addiction, which has created one of the biggest health crises in modern US history.
Mr Moore's leadership 20 years ago eventually resulted in a landmark, $246 billion settlement between big tobacco and 50 states that fund smoking cessation and prevention programmes to this day. Mr Moore calls that settlement the "most historic public health achievement in history."
In an interview with NBC, Mr Moore said that he works on the effort to hold the pharmaceutical industry every day, and that he is employing what he learned in his fight with tobacco to try and hold the pharmaceutical industry responsible for the opioid epidemic.
"I work this seven days a week because I know at the end, maybe I'll be a little part of saving a lot of lives," Mr Moore, 66, said.
So far, that effort has led him to recruit 23 state attorneys general to take on the pharmaceutical industry. The overall strategy, just like with the fight against big tobacco, is to file so many lawsuits that the overall financial burden becomes so high that the pharmaceutical industry agrees to negotiate.
World news in pictures
Show all 50
Mr Moore's name only appears officially on filings from his state, but he is known for having traversed the county to speak with local officials and try to convince them to join in the efforts. Mississippi was among the first of 10 states to sue drug companies. Many of the lawsuits name Purdue Pharmaceuticals as a defendant, which is known for its aggressive promotion of the opioid drug Oxycontin, which they marketed to physicians and patients as having very low addiction rates, relying on a single paragraph in a 1980 letter to the editor in the New England Journal of Medicine to say that just 1 per cent of patients treated with narcotics become addicted.
https://www.bloomberg.com/news/features/2017-10-05/the-lawyer-who-beat-big-tobacco-takes-on-the-opioid-industryThat single paragraph was not peer reviewed.
Purdue also championed the idea of "pseudoaddiction", according to Bloomberg, which is the idea that individuals exhibiting signs of addiction — like asking for drugs by name, or seeking prescriptions from multiple physicians — is actually a sign that the patients need more pain killers, not less.
"When you train your workforce — thousands of salespeople — to go out and tell doctors that there's less than a one percent chance of addiction if you take this drug, and you know that there's no study that you've done, and no reliable study that anybody else has ever done that says that, then of course you're telling a lie," Mr Moore told the news network.
Purdue did not respond to a request for response to these allegations, but told NBC that Mr Moore's assessment is "deeply flawed", and that "illegal trafficking and abuse of heroin and illicit fentanyl" is the real cause of America's opioid epidemic.
The opioid epidemic is costing the United States tens of billions of dollars a year, and about a quarter of the costs are shouldered by tax payers through the costs associated with health care, criminal justice, and treatment. The epidemic cost the US economy $78.5 billion in 2013, according to the Centers for Disease Control and Prevention.
Join our commenting forum
Join thought-provoking conversations, follow other Independent readers and see their replies