US opioid crisis: Drug firm Purdue Pharma 'offers up to $12bn' to settle more than 2,000 lawsuits
The company would also have to provide new drugs to the public for free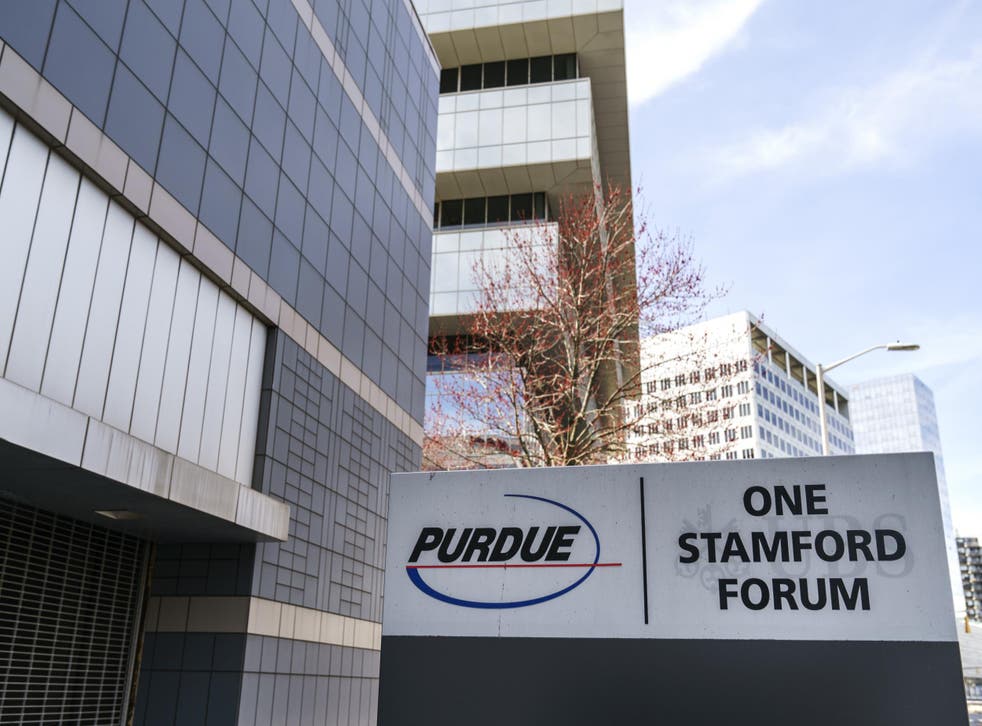 Purdue Pharma and members of the Sackler family would owe $10bn to $12bn in more than 2,000 lawsuits in a proposed settlement, reports published this week reveal.
The agreement would see Purdue Pharma, which produces OxyContin, filing for Chapter 11 bankruptcy. It would become a "public trust corporation", with all profits from drug sales and other proceeds going to the plaintiffs, according to the Associated Press.
The move to create a "public benefit corporation" to settle a civil action suit is a "novel approach", according to John Coffee, a law professor and director of the Centre on Corporate Governance at Columbia Law School, who described the idea as a business run by trustees.
The controlling Sackler family would also give up ownership of Purdue Pharma, based in Connecticut, which they have run since the 1950s, and pay $3bn of their own money towards to the settlement, according to The New York Times.
The family has been blamed for putting profits above health and safety, thereby fuelling the opioid crisis. In recent months, they've seen a distinct shift in public persona, including being ousted from the Metropolitan Museum of Art in New York as a large donor in May.
'Disaster' looms over addiction to painkillers

Show all 3
The New York Times reports that the agreement would mean the family would also sell another pharmaceutical company, Mundipharma, adding $1.5bn to the settlement.
The agreement would stay in place for seven to 10 years, according to The Wall Street Journal, and be overseen by trustees named by the bankruptcy court.
The settlement, which has not yet been confirmed, would require Purdue Pharma to supply its addiction treatment drugs, which are still under development, free to the public. Those drugs, which include an over-the-counter nasal spray to reverse overdoses, are being fast-tracked by the Food and Drug Administration for review.
It is not clear whether the reconstituted company would be allowed to continue to sell opioids.
Register for free to continue reading
Registration is a free and easy way to support our truly independent journalism
By registering, you will also enjoy limited access to Premium articles, exclusive newsletters, commenting, and virtual events with our leading journalists
Already have an account? sign in
Register for free to continue reading
Registration is a free and easy way to support our truly independent journalism
By registering, you will also enjoy limited access to Premium articles, exclusive newsletters, commenting, and virtual events with our leading journalists
Already have an account? sign in
Join our new commenting forum
Join thought-provoking conversations, follow other Independent readers and see their replies