US pastor's plan to burn 2,998 copies of the Koran to mark 9/11 ends in arrest
Controversial Terry Jones and an accomplice were arrested on charges related to the illegal conveyance of fuel through Florida
Nikhil Kumar
Thursday 12 September 2013 18:51 Comments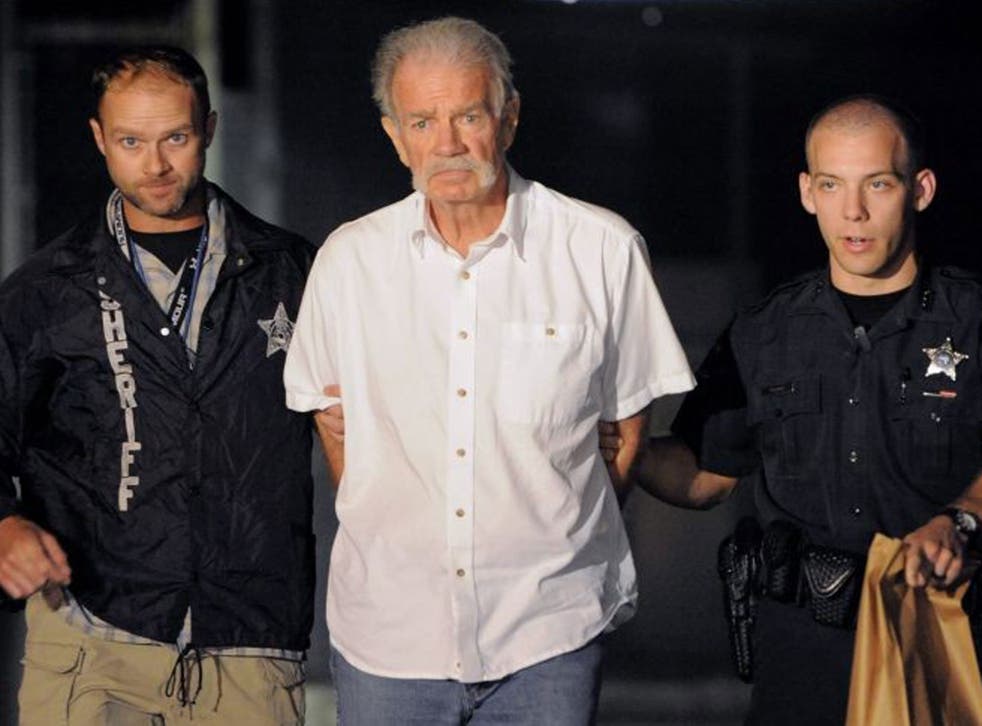 The controversial American pastor, Terry Jones, is facing a felony charge in Florida after being arrested on his way to a park where he said he was planning to burn nearly 3,000 copies of the Koran, the Muslim holy book.
Jones was arrested in Polk County, Florida, as he drove a truck loaded with kerosene-soaked copies of the Koran and towing a grill. Earlier, the county had denied his request for a permit to burn the holy books to mark the anniversary of the terrorist attacks on 11 September 2001. He said he was planning to burn 2,998 books, one for each victim of the attacks.
Local officials arrested Jones, who is 61, and an associate, 44 year old Marvin Sapp, before they could execute their plan on Wednesday. Each was arrested on a felony charge for unlawful conveyance of fuel. According to the Associated Press, Jones, who came to international attention when, in 2010, he announced plans to burn a Muslim holy book on the anniversary of 9/11, was also charged with openly carrying a firearm, a misdemeanour under local laws.
While Jones called off his plan in 2010, he oversaw the burning of a Koran outside his Florida church in 2011. His provocations have been cited as reasons for outbreaks of violence in Middle East.
Last year, Jones, who is the pastor of the Dove World Outreach Centre, promoted an anti-Muslim film, something that led to the intervention of a top US general. Martin Dempsey, the chairman of the US Joint Chiefs of Staff, called Jones to express his "concerns over the nature of the film, the tensions it will inflame and the violence it will cause." At the time, General Dempsey's spokesman, Colonel Dave Lapan, told Reuters that he had "asked Mr Jones to consider withdrawing his support for the film."
Register for free to continue reading
Registration is a free and easy way to support our truly independent journalism
By registering, you will also enjoy limited access to Premium articles, exclusive newsletters, commenting, and virtual events with our leading journalists
Already have an account? sign in
Join our new commenting forum
Join thought-provoking conversations, follow other Independent readers and see their replies