US police force enlists help of 'porn dog' to catch sexual predators
The Texan police force will be joined by Brody, the chocolate Labrador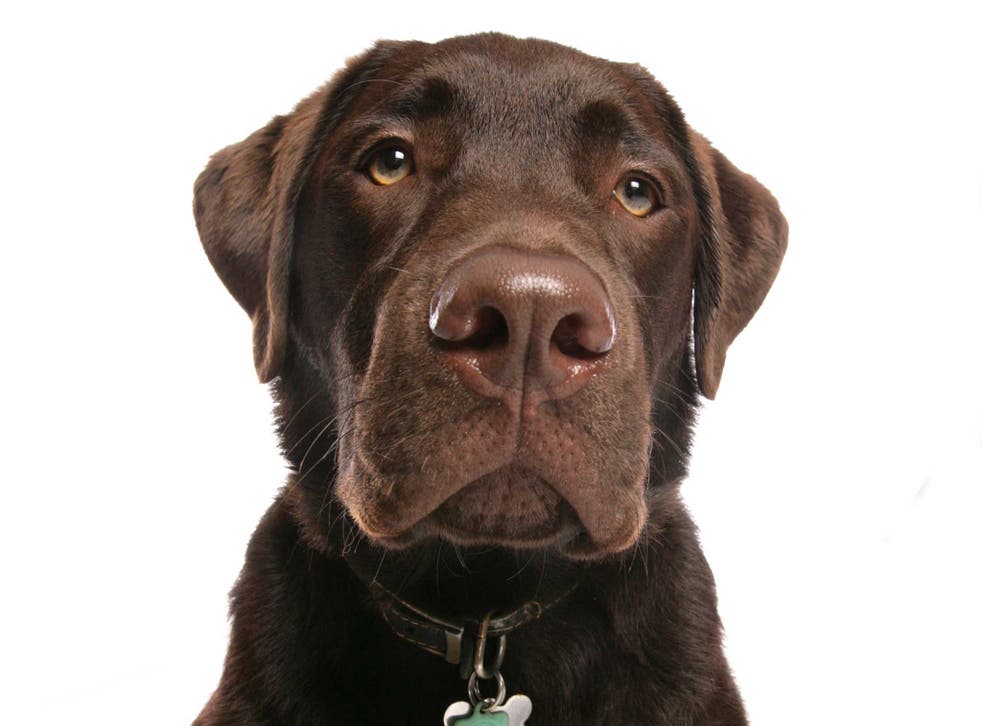 A US police department claims to have found an innovative way to fight sexual crime: "porn dogs".
Montogomery County Crimstoppers in Texas are trialling a $17,000 programme to train special dogs to sniff out an adhesive usually found in electronic storage devices, where stashes of child abuse images are often hidden.
Officers with the force hope the animals – of which there are only a few working in the entire United States – may be able to repeat the success of the capture and conviction of Jared Fogle, jailed in November for child abuse image offences.
Jon Dumas, of Montgomery County Crimestoppers, said the process was "innovative," and "cutting edge".
"It's extremely catching and fitting, because that's what it's there to do, sniff out child pornographers," Mr Dumas told KHOU.
Officers claimed many of those who hoard child sex abuse images are careful are hiding the thumb drives, hard drives, and tiny SD cards.
The local Texan force will be joined by Brody the chocolate Labrador, who authorities hope will help officers catch more suspects.
Register for free to continue reading
Registration is a free and easy way to support our truly independent journalism
By registering, you will also enjoy limited access to Premium articles, exclusive newsletters, commenting, and virtual events with our leading journalists
Already have an account? sign in
Register for free to continue reading
Registration is a free and easy way to support our truly independent journalism
By registering, you will also enjoy limited access to Premium articles, exclusive newsletters, commenting, and virtual events with our leading journalists
Already have an account? sign in
Join our new commenting forum
Join thought-provoking conversations, follow other Independent readers and see their replies