George Floyd's killing sparked mass protests – but did it change anything?
Demonstrations began a passionate debate about racial injustice and the role of police, Andrew Buncombe writes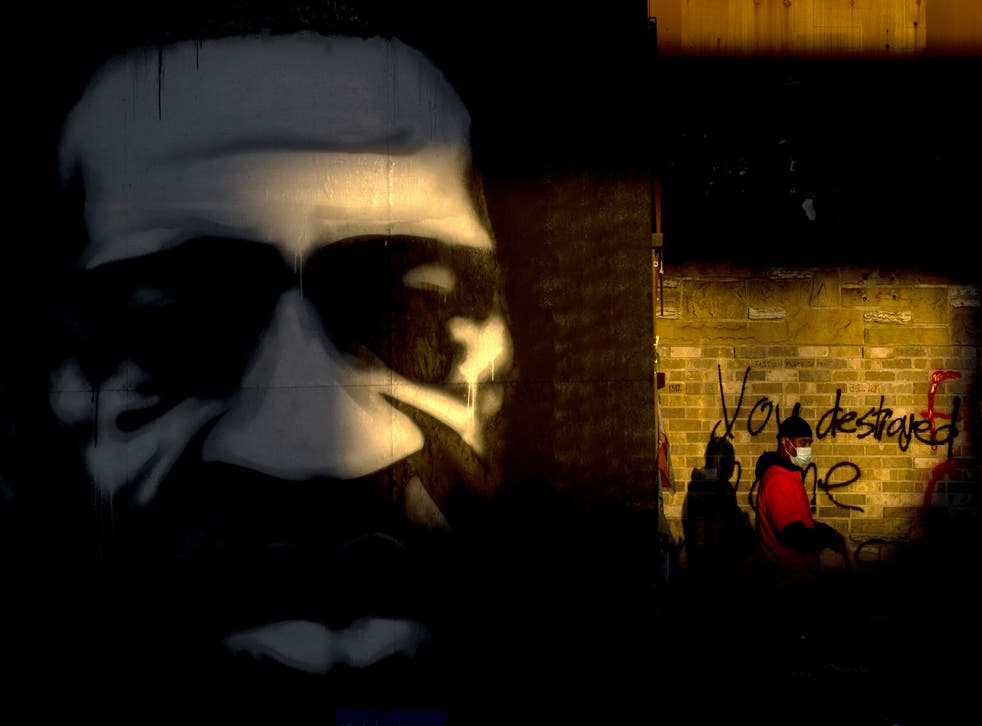 You did not need to watch all of the more than eight minutes of footage, to realise this was extraordinary by any standard.
For what felt like an age, Derek Chauvin, a 44-year-old white officer with the Minneapolis Police Department, pushed his knee into the neck of George Floyd, and did not let up. Chauvin appeared calm, contemptuous even, as onlookers pointed out the man beneath him could not breathe. Floyd himself, arrested for allegedly trying to use a fake $20, indicated as much himself, spluttering as the life was choked out of him.
Join our new commenting forum
Join thought-provoking conversations, follow other Independent readers and see their replies