Supreme Court ruling allows Arkansas law 'banning' medication-induced abortions
Planned Parenthood says it will challenge the ruling again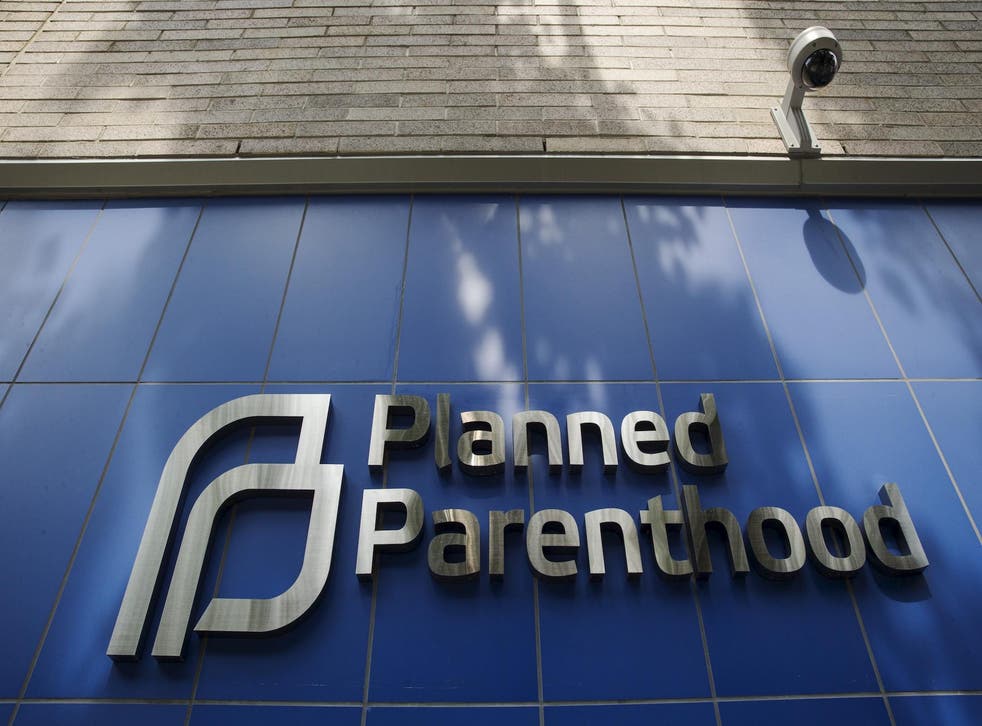 The US Supreme Court has made it possible for Arkansas to ban medication-induced abortions.
The law was passed in 2015 and was challenged by women's health services organisation Planned Parenthood. It states that any physician who "gives, sells, dispenses, administers, or otherwise provides or proscribes the abortion-inducing drug" must have a contract with another physician that has privileges at a nearby hospital.
It is meant to provide follow-up care in case of complications however doctors administering the abortion drugs have had a hard time finding fellow physicians who will partner with them, meaning medication-induced abortions are essentially made impossible.
A medication-based abortion is only available until the ninth week of pregnancy and involves taking a combination of the drugs mifepristone, which makes it difficult for a fetus to attach to the uterine wall, and misoprostol, which essentially causes a miscarriage. It does not involve an invasive surgical procedure.
The court ruling would allow the law to go into effect mid-July even though Planned Parenthood plans to challenge it, but the court ruling did not explicitly state whether it was legal. It was issued without comment and as Bloomberg reported it may be a sign that "the court's liberals made a tactical decision not to object publicly at this point".
Planned Parenthood has said it is working "swiftly" to re-challenge the ruling.
Irish abortion referendum: The moment it was announced Ireland voted 66% in favour of repealing the eighth amendment
Executive Vice President Dawn Laguens said in a statement that Arkansas is "shamefully responsible" for being the first US state to outlaw medicine-induced abortions. She called the "dangerous" also because it limits women's access to safe and legal abortions to just one provider in the entire state, forcing some women - often from poorer communities - to travel hundreds of miles.
She noted the law places an "undue burden" on women, a factor that Planned Parenthood argued makes the law unconstitutional per the Supreme Court precedent on whether a law is too restrictive to women's access to the services.
Ireland celebrates historic Yes vote on abortion referendum

Show all 20
The Arkansas law is similar to a Texas law that the Supreme Court struck down in 2016, which sought to limit access to these types of abortion services with the same physician-pairing scheme.
Planned Parenthood's challenge will likely head to a federal trial court and may reappear at the Supreme Court soon.
It was a federal trial judge that knocked down the Arkansas law, but the state appealed and a three-judge panel said the trial judge had not "made crucial factual findings about how many women would forgo or postpone abortions because of the law," Bloomberg reported.
In the meantime, the organisation's Little Rock, Arkansas, clinic can still offer surgical abortions as part of its women's health services. However, that and the Fayetteville clinic have to stop offering the medication until the legal challenge is complete.
Register for free to continue reading
Registration is a free and easy way to support our truly independent journalism
By registering, you will also enjoy limited access to Premium articles, exclusive newsletters, commenting, and virtual events with our leading journalists
Already have an account? sign in
Register for free to continue reading
Registration is a free and easy way to support our truly independent journalism
By registering, you will also enjoy limited access to Premium articles, exclusive newsletters, commenting, and virtual events with our leading journalists
Already have an account? sign in
Join our new commenting forum
Join thought-provoking conversations, follow other Independent readers and see their replies