Air Force One trips with Donald Trump are like 'being held captive' because he doesn't sleep, aides say
The president has previously said he only sleeps four to five hours a night, but staffers report Mr Trump sleeps even less when on Air Force One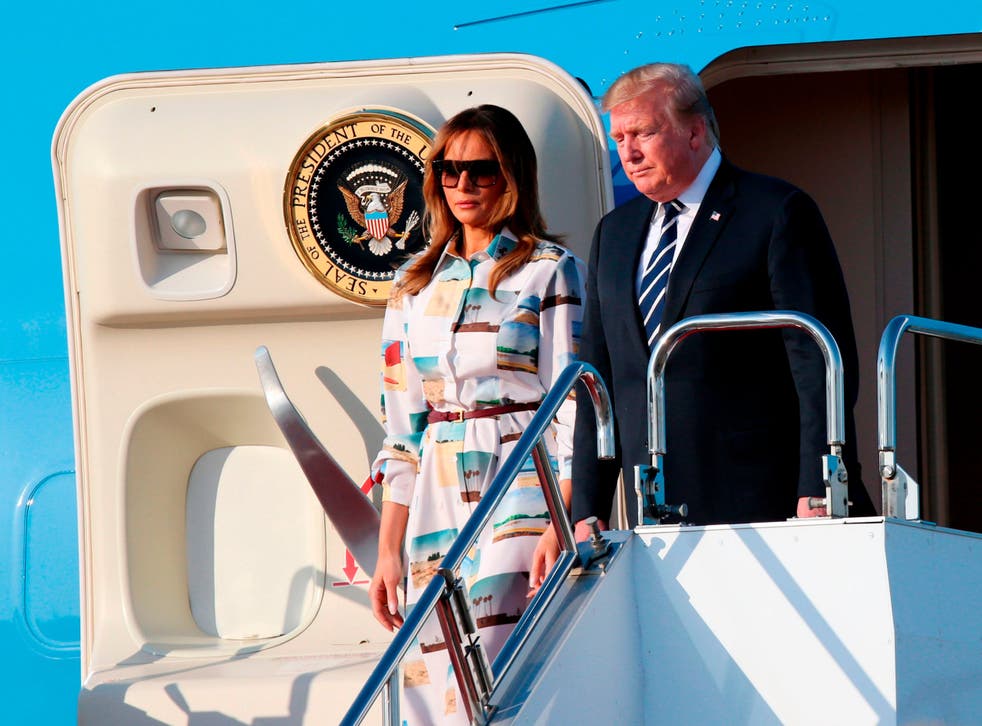 As Donald Trump sets off on his five-country state visit tour, the president's aides are in for quite the ride.
Mr Trump has not travelled often during his tenure as US president, often sending cabinet members or top aides on state visits, citing a focus on domestic issues.
However, this reluctance may be influenced by Mr Trump dislike of international travel. One official described travelling with the US president on Air Force One as "like being held captive".
According to CNN, who interviewed five anonymous officials within the administration, the trips are chaotic.
The Democrat challengers to Trump in 2020

Show all 25
There is incredibly limited sleeping space, they said, and Fox News is constantly blaring on the TV. Mr Trump brings boxes full of magazines, newspapers and hours of pre-recorded cable footage on board to review how he's seen in the media, sometimes waking staffers to discuss and draft a response to a bad headline, telling the staffers to "fix it" rather than review materials for his upcoming meetings.
The president also reportedly refuses to sleep. Mr Trump has previously made claims that he only sleeps four to five hours a night, but staffers report it's even less on the plane, as he stays up to talk business, sports, and gossip.
Mr Trump plans his travel to minimise time abroad, being described as an impatient traveller who prefers his own bed. The president has been known to cut state visits short and change schedules, as he did at the Hanoi summit in Singapore last year, creating short deadlines and high stress for staffers.
As for accommodations, Mr Trump allegedly berates staffers when his hotel is not up to his personal standards. The president also demands access to Fox News and multiple televisions.
Support free-thinking journalism and attend Independent events
It is well-documented that White House trips to other nations are not pleasurable, with strenuous hours and packed agendas, but multiple Trump Administration officials have noted that overseas travel with Mr Trump are "easily the worst".
Join our new commenting forum
Join thought-provoking conversations, follow other Independent readers and see their replies