Indian DJ receives death threats after being mistaken for FCC commissioner who repealed net neutrality
Internet commenters raged about net neutrality on an Instagram account devoted to promoting a DJ career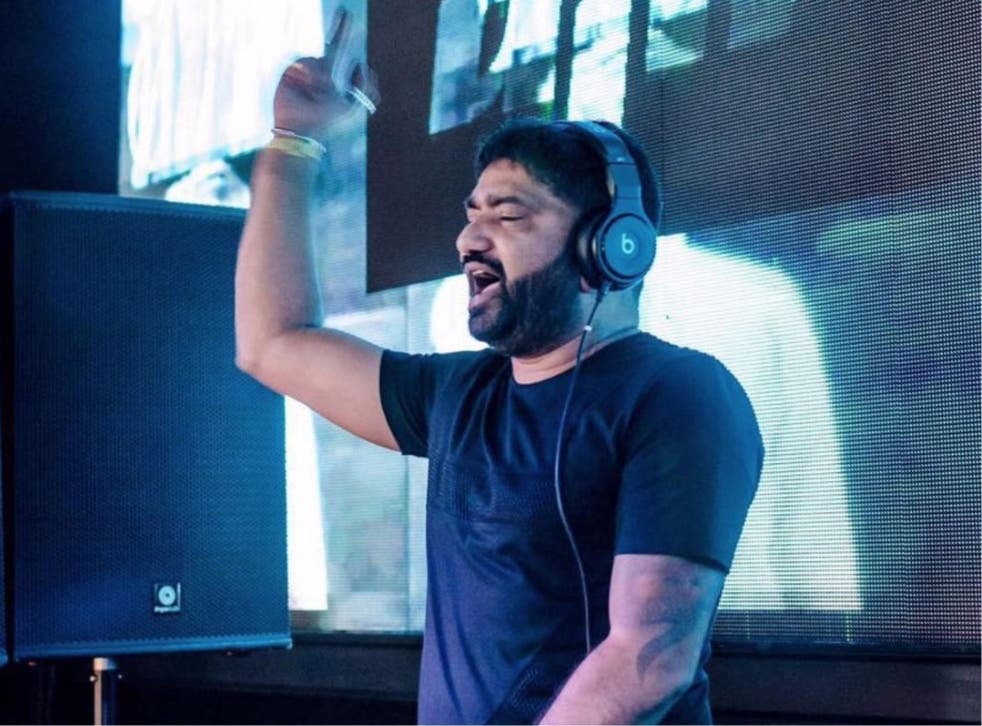 The wave of online discontent with the Federal Communications Commission decision to reverse Internet neutrality rules has yielded one unlikely victim: A 42-year-old Indian DJ.
As the American agency marched closer this year to making a decision that would allow telecommunications companies to discriminate when it comes to bandwidth, Internet mobs took up their virtual pitchforks and began circling around the Instagram account of FCC Commissioner Ajit Pai. The only trouble, though, was that they got the wrong account.
Ajit Pai, the DJ who lives in Goa, India, says that he first noticed the strangely abusive comments about two months ago, but wasn't immediately sure why he had been targeted. It took a minute, but he eventually put two and two together when some of the online attacks began including the hashtag #netneutrality.
"I've been getting death [threats] and abusive calls the whole night, since we are 10 and a half hours ahead of your time" in India, Mr Pai recently told the Verge in an email. "My mailbox on www.ajitpai.com is flooded and I need to make my admin empty it out every two days. I can't even count the amount of mentions and comments I get every day."
The backlash was in response to growing concern that the FCC would repeal Obama-era net neutrality regulations, which it did last week. The FCC chairman led the push to dismantle the regulations, saying that the restrictions impede technological and competitive telecommunications markets.
But deregulation proved to be incredibly unpopular. Recent polling indicated that about 83 per cent of voters favour neutrality regulations, including 75 per cent of Republicans, 89 per cent of Democrats, and 86 per cent of independents.
World news in pictures

Show all 50
Their concerns, generally, are that the massive Internet service providers in America will have too much control over the Internet, and would be able to block websites, or selectively choose sites that get faster or slower connections.
Others are concerned that the companies will begin splitting up access to certain web features in "bundles", which is how cable-TV services work, and could mean that users will be forced to pay premium fees for certain platforms, say video streaming services or social media services.
Mr Pai, the DJ, says that he's gotten some help from people online, and that commenters have been receptive to him pointing out that they've got the wrong guy (though, not always). A large group of users have been responding to the tags he has gotten — he's not sure if they're bots or not — and things are evening out, he said.
Plus, he's sympathetic to the cause after seeing a similar push for deregulated Internet in his come country.
"They came up with the same stupid plan for India too and the whole country protested the exact same way," he said. "Repealing net neutrality is like taking away the opportunities from the less privileged independent online entrepreneurs, knowledge seekers and giving only the corporates and wealthy the edge in business and education too. That's kinda undemocratic and unfair."
Register for free to continue reading
Registration is a free and easy way to support our truly independent journalism
By registering, you will also enjoy limited access to Premium articles, exclusive newsletters, commenting, and virtual events with our leading journalists
Already have an account? sign in
Register for free to continue reading
Registration is a free and easy way to support our truly independent journalism
By registering, you will also enjoy limited access to Premium articles, exclusive newsletters, commenting, and virtual events with our leading journalists
Already have an account? sign in
Join our new commenting forum
Join thought-provoking conversations, follow other Independent readers and see their replies