More film executives join Hollywood boycott of Georgia over 'heartbeat' abortion bill
One production head invited others to join boycott saying 'don't give your business to Georgia'
Victoria Gagliardo-Silver
New York Comments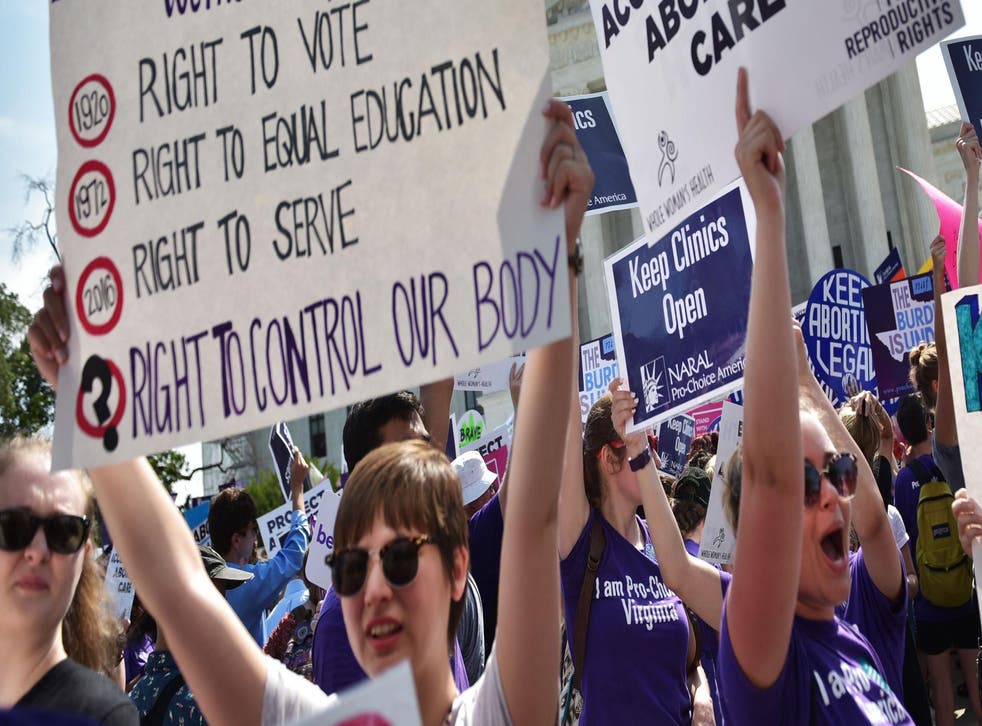 Hollywood is taking a stand against Georgia's 'heartbeat' abortion law, which restricts abortion beyond when a foetal heartbeat is first detectable at six weeks.
The heads of three prominent production companies have decided they will not film in the southern state as long as the heartbeat abortion law stands.
According to CNN, the three include Christine Vachon of Killer Films, the company behind critically acclaimed movies such as Carol, and Vox Lux, David Simon of Blown Deadline productions, creator of hit series The Wire and The Deuce, and Mark Duplass of the Duplass Brothers, producers of HBO's Togetherness.
Mr Duplass came forward with a tweet, saying: "Don't give your business to Georgia. Will you pledge with me not to film anything in Georgia until they reverse this backwards legislation?"
The three join a boycott started by Alyssa Milano, actress and activist, that was joined by Hollywood actors, producers, and film crew in abstaining from working in the Republican-led state as the restrictive abortion law is set to take effect on January 1, 2020.
Supreme Court strikes down abortion restrictions

Show all 23
Milano drafted a petition when HB481 was still a bill, in an attempt to economically pressure governor Bryan Kemp - #HB481IsBadForBusiness.
The Motion Picture Association of America spokesman Chris Ortman said, in a statement: "Film and television production in Georgia supports more than 92,000 jobs and brings significant economic benefits to communities and families."
The petition states that Milano and other high profile actors and directors, including Alec Baldwin, Amy Schumer, Patton Oswalt, and Sean Green, would refuse work in Georgia if the bill was signed into law.
Now that the bill has become law, the boycott has taken effect.
The letter detailing why the group is boycotting reads: "This dangerous and deeply-flawed bill mimics many others which have already been deemed unconstitutional."
Support free-thinking journalism and attend Independent events
"As men who identify as small-government conservatives, we remind you that government is never bigger than when it is inside a woman's body or in her doctor's office."
Milano continues by highlighting the fact that a six week abortion ban is a mere two weeks after a missed period.
She says: "This bill would remove the possibility of women receiving reproductive healthcare before most even know they are pregnant and force many women to undergo unregulated, hidden procedures at great risk to their health."
Register for free to continue reading
Registration is a free and easy way to support our truly independent journalism
By registering, you will also enjoy limited access to Premium articles, exclusive newsletters, commenting, and virtual events with our leading journalists
Already have an account? sign in
Join our new commenting forum
Join thought-provoking conversations, follow other Independent readers and see their replies