Psaki says Cuomo harassment allegations are 'hard to read' as a woman, as Biden backs independent investigation
Two women have accused the New York governor of sexual harassment this week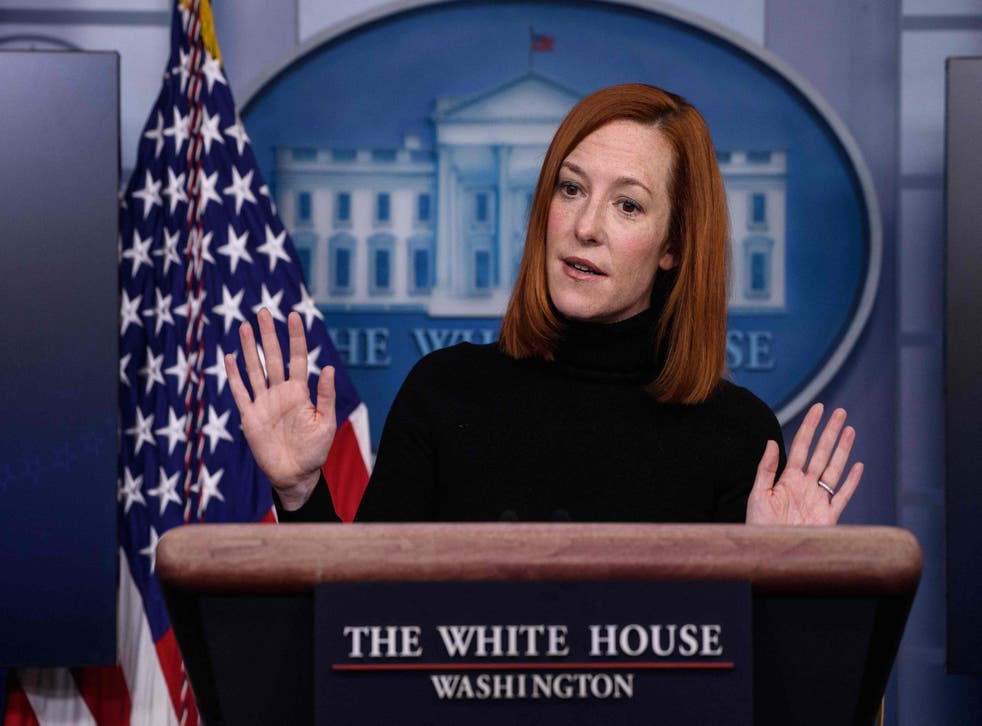 Leer en Español
White House press secretary Jen Psaki said on Sunday that as a woman it was "hard to read" an account from one of the two women who have accused New York governor Andrew Cuomo of sexual harassment this week.
She also added that President Joe Biden supports a full "independent review" of the allegations, which Mr Cuomo denies.
"It was hard to read that story, as a woman," Ms Psaki told CNN on Sunday. "And there should be an independent review looking into these allegations. And that's certainly something [Biden] supports and we believe should move forward as quickly as possible," she added.
On Wednesday, Lindsey Boylan, a candidate for Manhattan borough president, who used to work for the governor and the state's economic development agency, said Mr Cuomo had kissed her without consent and asked her to play strip poker.
On Saturday, The New York Times reported that Charlotte Bennett, a former executive assistant and health policy adviser to Mr Cuomo, added a new set of accusations: that the governor was "grooming" her for a future sexual advance by asking if she practiced monogamy and was comfortable sleeping with older men.
The governor has denied both claims, and told theTimes he "never made advances" or meant to "act in any way that was inappropriate". His office did not respond to a request for comment from The Independent.
Mr Cuomo has asked New York attorney general Letitia James and Janet DiFiore, chief judge on the state's highest court, to appoint an independent investigator to look into what happened, after a previous plan to have the investigation be lead by a former federal judge with ties to Cuomo allies came in for heavy criticism.
"This situation cannot and should not be resolved in the press," Mr Cuomo told theTimes. "I believe the best way to get to the truth is through a full and thorough outside review, and I am directing all state employees to comply with that effort."
In a blog post on Medium, Ms Boylan accused the Democratic governor of creating a "culture within his administration where sexual harassment and bullying is so pervasive that it is not only condoned but expected".
"His inappropriate behaviour toward women was an affirmation that he liked you, that you must be doing something right," she added, saying other women who worked with Mr Cuomo had faced similar excuses. "He used intimidation to silence his critics. And if you dared to speak up, you would face consequences."
The governor's office has completely denied Ms Boylan's story.
"Ms. Boylan's claims of inappropriate behaviour are quite simply false," it said in a statement on Wednesday, and argued flight manifests disprove the details of an alleged trip where Mr Cuomo asked Ms Boylan to play strip poker.
Join our new commenting forum
Join thought-provoking conversations, follow other Independent readers and see their replies