Donald Trump said 'maybe Russia did interfere with US election, maybe they didn't', new communications director Anthony Scaramucci reveals
Mr Scaramucci says the President called him from Air Force One to express his doubts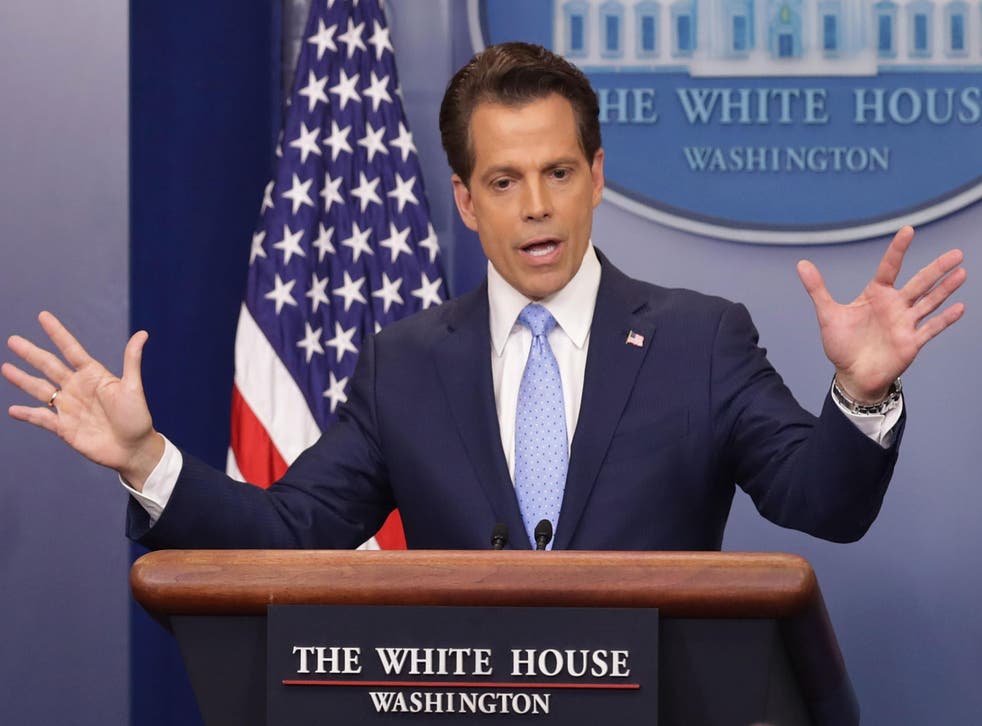 President Donald Trump has privately expressed doubts about Russian meddling in the US election, the incoming White House Communications director has revealed.
Anthony Scaramucci, who recently replaced Michael Dubke as head of White House communications in a dramatic White House shakeup, told CNN's Jake Tapper that "someone" called him recently to express ambivalence on the possibility of Russian hacking.
Pressed on who that someone was, Mr Scaramucci responded, "The President".
"He called me from Air Force One and he basically said to me, 'Hey, you know, maybe they did do it, maybe they didn't do it'," Mr Scaramucci said.
He added that the President told him that even if the hacking did occur, it would be impossible to tell, given the Russian actors' degree of sophistication.
The FBI, CIA and NSA have determined with "high confidence" that Russian actors meddled in the US election, releasing damaging information on Hillary Clinton and spreading false reports via social media to aid Mr Trump's camapaign. Recent reports indicate Russian actors may also have accessed poll worker's software in as many as 39 states.
The biggest names involved in the Trump-Russia investigation

Show all 17
The President, however, has been noncommittal on the subject. On a recent state visit to Poland, Mr Trump told a crowd that "nobody really knows for sure" whether the hacking occurred.
"I think it very well could be Russia but I think it could very well have been other countries," he said at a press conference with Polish President Andrzej Duda. "I think a lot of people interfere."
Nevertheless, the White House maintained that Mr Trump raised the issue with Russian President Vladimir Putin at their first face-to-face meeting since the US leader took office. Secretary of State Rex Tillerson said Mr Trump raised the issue "multiple times" in a meeting with Mr Putin at the G20 summit earlier this month.
Mr Putin reportedly denied any involvement in the hacking attempts.
Mr Trump has also voraciously denied any involvement with the hacking himself, calling accusations of collusion a "hoax," and the investigation into his campaign a "witch hunt".
Mr Scaramucci similarly denied such accusations on Sunday, defending Mr Trump's eldest son, Donald Jr, for meeting with a Kremlin-connected lawyer during the Trump campaign.
"The kid took a nothing meeting," he said of the President's 39-year-old son.
Mr Trump, the spokesman added, has yet to reach a decision on a bill imposing sweeping new sanction on Russia. The House is slated to vote on the bill next week.
Join our new commenting forum
Join thought-provoking conversations, follow other Independent readers and see their replies