Top US intelligence official died by suicide, medical report reveals
Anthony Schinella died when his expertise may have been needed most
Oliver O'Connell
New York
Friday 28 August 2020 23:00 Comments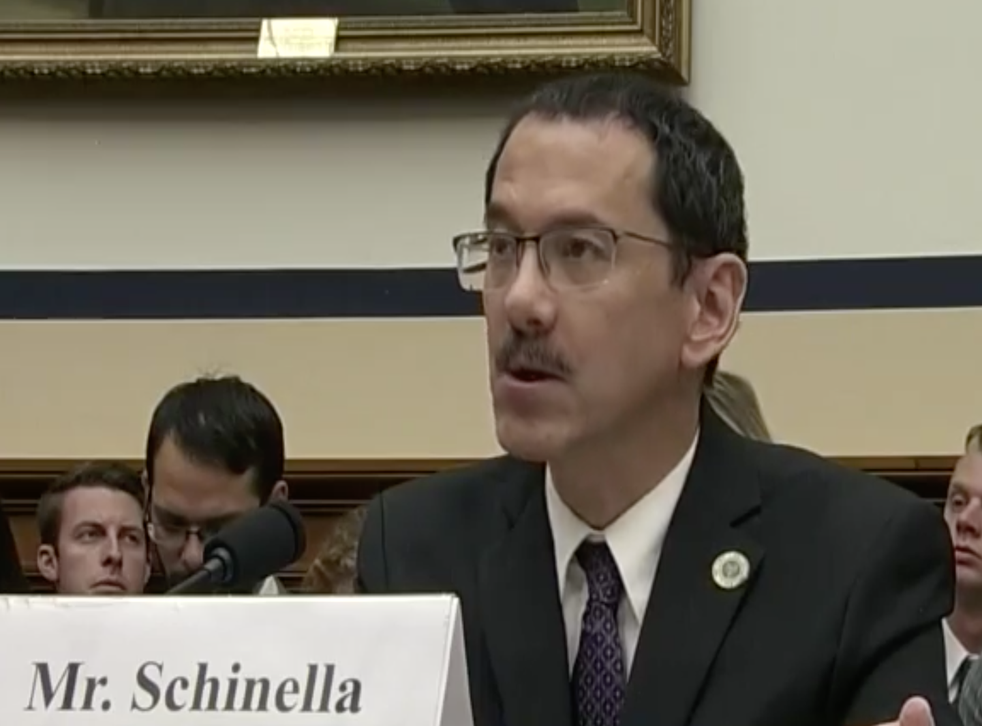 A high-ranking US intelligence official died by suicide in front of his wife, leading to a CIA investigation of the death, but public silence from his peers.
The death of Anthony Schinella, national intelligence officer for military issues, comes at a time when his expertise might have been crucial.
He shot himself in the front yard of his home in Arlington, Virginia, on 14 June, according to a medical examiner's report seen by The Intercept.
Mr Schinella was just weeks away from retirement and had only recently married his wife, Sara Corcoran, a journalist. She was in her car in the driveway of the home and told The Intercept that she was trying to get away from Mr Schinella when she witnessed the suicide.
His work was particularly sensitive as the most senior military affairs intelligence analyst and as a member of the National Intelligence Council (NIC), which prepares reports for senior policymakers in Congress and the president.
The work of the NIC has come under recent scrutiny following the uproar over the release of intelligence reports that Russia was paying the Taliban bounties to kill American troops in Afghanistan.
Shortly after the 26 June revelation in The New York Times, an NIC memo claimed that the intelligence regarding the bounties was inconclusive.
Questions then arose as to whether the memo was an effort to shield president Donald Trump who had been condemned for not moving to protect US soldiers in response to the intelligence concerning the bounties. The recently appointed director of national intelligence, former Republican congressman John Ratcliffe, is a Trump supporter.
When the details of the memo emerged in the media, there was no public mention that Mr Schinella, the NIC's top expert on military operations in Afghanistan, and the Taliban, and who should have the most input on the matter, had died just over two weeks before.
In his obituary, Mr Schinella's work on the ground war in Afghanistan is described as being "required reading for policymakers struggling to bring to a conclusion America's longest war".
The Arlington County police investigation into the death remains open and the department cooperated with the CIA on its investigation, which Ms Corcoran says she has been told is complete.
After his death, Ms Corcoran discovered 24 guns, thousands of rounds of ammunition, and a collection of bondage gear hidden in the house.
For confidential support in the UK, call Samaritans on 116 123. In the US, the National Suicide Prevention Lifeline is 1-800-273-8255.
Register for free to continue reading
Registration is a free and easy way to support our truly independent journalism
By registering, you will also enjoy limited access to Premium articles, exclusive newsletters, commenting, and virtual events with our leading journalists
Already have an account? sign in
Join our new commenting forum
Join thought-provoking conversations, follow other Independent readers and see their replies