Alexandria Ocasio-Cortez says migrant women told to 'drink out of toilets' and subjected to 'psychological warfare', after detention centre visit
'It is hard to understate the enormity of the problem. We're talking systemic cruelty [with] a dehumanising culture that treats them like animals'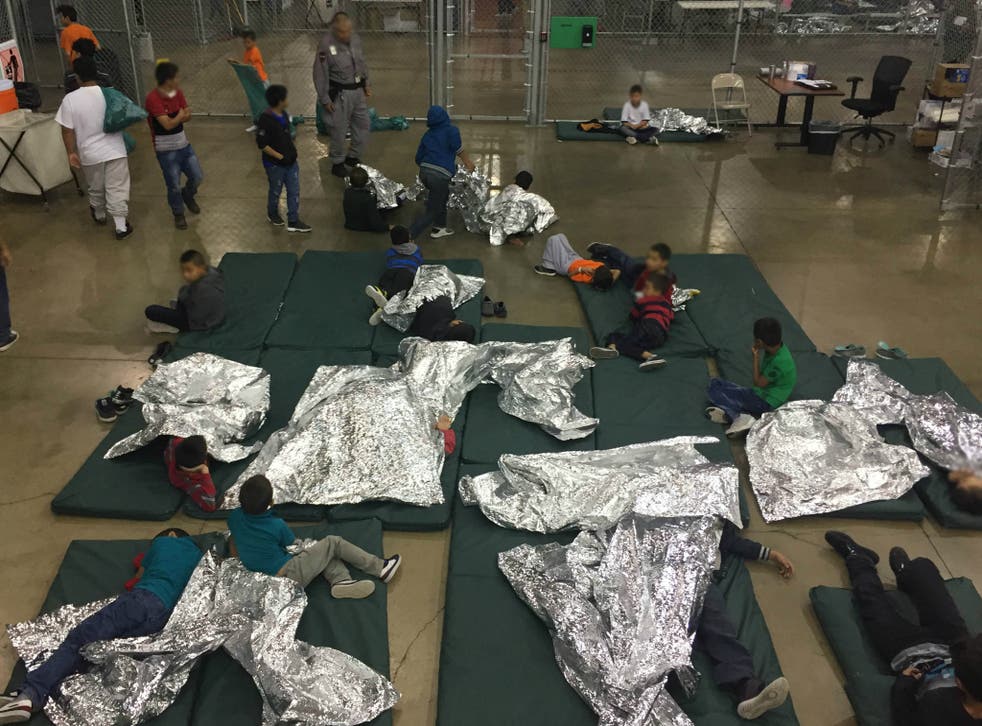 Representative Alexandria Ocasio-Cortez has described the living conditions inside a US Customs and Border Protection (CBP) detention centre in Texas, saying migrants are "drinking out of toilets" and describing officers using "psychological warfare" to intimidate and torture detainees.
Ms Ocasio-Cortez, the progressive New York congresswoman, has repeatedly railed on US immigration detention programmes that she compares to concentration camps within the United States.
In a series of tweets, Ms Ocasio-Cortez described the living conditions she saw, and said that officers were "physically & sexually threatening" towards her during her visit.
"Officers were keeping women in cells [with] no water & had told them to drink out of toilets," Ms Ocasio-Cortez said.
"This was them on their GOOD behaviour in front of members of Congress," she added.
She continued, saying that she had to force her way into one of the cells to speak with migrant women.
"After I forced myself into a cell [with] women & began speaking to them, one of them described their treatment at the hands of officers as 'psychological warfare' — waking them at odd hours for no reason, calling them wh*res, etc. Tell me what about that is due to a 'lack of funding?'"
Support free-thinking journalism and attend Independent events
She is now headed to Clint, Texas, one of the child detention centres that has become notorious in recent weeks for denying children toothpaste and soap.
"This has been horrifying so far," Ms Ocasio-Cortez wrote. "It is hard to understate the enormity of the problem. We're talking systemic cruelty [with] a dehumanizing culture that treats them like animals."
A request or comment from The Independent was not immediately returned by CBP.
Register for free to continue reading
Registration is a free and easy way to support our truly independent journalism
By registering, you will also enjoy limited access to Premium articles, exclusive newsletters, commenting, and virtual events with our leading journalists
Already have an account? sign in
Register for free to continue reading
Registration is a free and easy way to support our truly independent journalism
By registering, you will also enjoy limited access to Premium articles, exclusive newsletters, commenting, and virtual events with our leading journalists
Already have an account? sign in
Join our new commenting forum
Join thought-provoking conversations, follow other Independent readers and see their replies