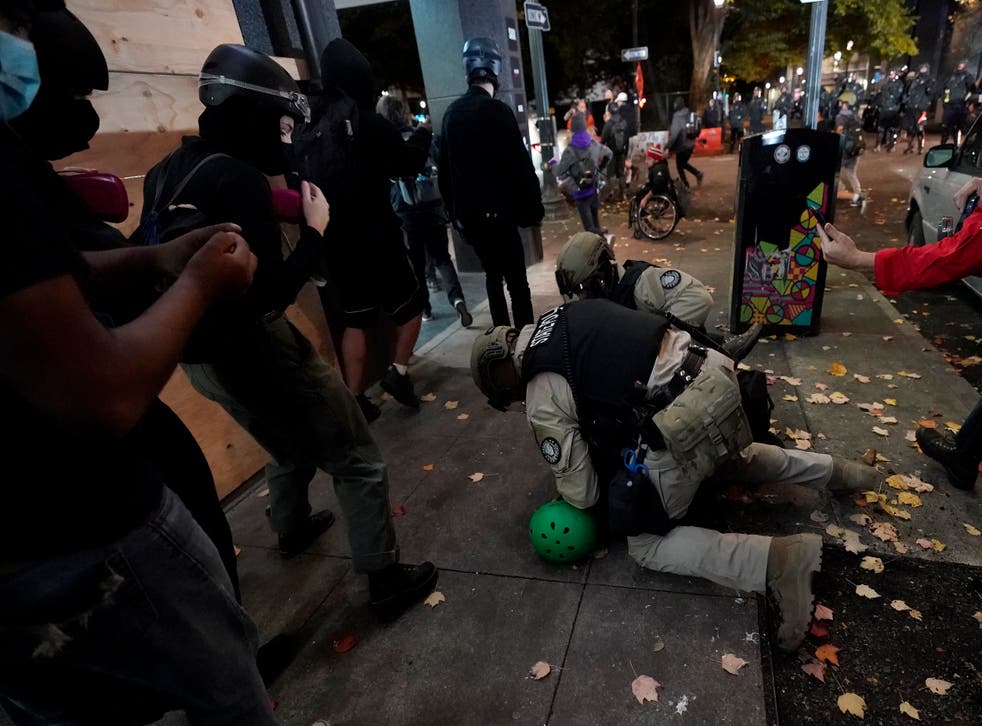 Here are the AP's latest coverage plans, top stories and promotable content. All Times EST. For up-to-the minute information on AP's coverage, visit Coverage Plan at https://newsroom ap.org.
----------------——-
TOP STORIES
----------------——-
ELECTION 2020 — Joe Biden stands on the brink of winning the presidency, needing to clinch just one more battleground state to defeat President Donald Trump Biden already has won the fiercely contested prizes of Michigan and Wisconsin, part of the "blue wall" that slipped away from Democrats four years ago, to dramatically narrow Trump's pathway to reelection. By Jonathan Lemire, Zeke Miller, Jill Colvin and Alexandra Jaffe. SENT: 960 words, photos, video.
EXPLAINING ELECTION 2020-STATES OF PLAY — A handful of pivotal states remain in play in the tightly contested U.S. presidential race. Here, The Associated Press reviews them and examines the reasons why they could still go to either Trump or Biden. By Brian Slodysko. SENT: 700 words, photos.
ELECTION 2020-LEGAL CHALLENGES — With Biden inching closer to the 270 Electoral College votes needed to win the White House, Trump's campaign announces legal challenges in a handful of battleground states. The challenges are dismissed by Democrats as fruitless and without merit, and they do not seem obviously destined to impact the election's outcome. By Mark Sherman. SENT: 860 words, photos, video.
For more on legal challenges, click here.
ELECTION 2020-FLORIDA — Perhaps only in Florida is a loss by fewer than four percentages points considered a public drubbing. In a state famous for razor-thin margins, the size of Biden's loss to Trump was humiliating for Democrats and sent many searching for answers to how they failed to close the deal with voters — again. By Bobby Caina Calvan and Brendan Farrington. SENT: 850 words, photos. Also see MORE ON ELECTION 2020 below.
ELECTION-2020-PROTESTS — Dozens of angry supporters of Trump converged on vote-counting centers in Detroit and Phoenix as the returns went against him in the two key states, while thousands of anti-Trump protesters demanding a complete tally of the ballots in the still-undecided election took to the streets in cities across the U.S. By Mike Householder and Tim Sullivan. SENT: 760 words, photos, videos. With ELECTION-2020-PORTLAND-PROTESTS — Riot declared in Portland as protesters smash windows.
Find more coverage below and on the 2020 U.S. Elections featured topic page in AP Newsroom.
VIRUS OUTBREAK-SPAIN-POVERTY — The most vulnerable in Spain have not only been exposed to more contagion for the new coronavirus but they are already suffering greater the economic fallout. Experts warn that insufficient social spending, too much red tape and a digital gap in applying for subsidies, as well as future outbreaks will potentially widen one of Europe's biggest gaps between rich and poor. By Aritz Parra. SENT: 1,050 words, photos.
————————————————
WHAT WE'RE TALKING ABOUT
————————————————
ELECTION2020-SHARPIE-MISINFORMATION — Claim that Sharpie pens ruin Arizona ballots misses the mark. SENT: 740 words, photos.
ELECTION-2020-NEW-YORK-INTERFAITH-GATHERING — Faith groups pray, sing in post-vote ritual in New York. SENT: 570 words, photos, video.
—————————————
MORE ON ELECTION 2020
—————————————-
ELECTION 2020-CONGRESS — The election scrambles seats in the House and Senate but ultimately leaves Congress much like it began, deeply split. By Congressional Correspondent Lisa Mascaro. SENT: 1,080 words, photos, video. With ELECTION 2020-SENATE — Democrats' Senate drive halted by GOP; key races undecided.
EXPLAINING ELECTION 2020-MICHIGAN — Biden has won the electoral battleground of Michigan, the third state that Trump carried in 2016 that the former vice president has flipped. SENT: 360 words, photos, video.
AP Explains Election 2020 here.
ELECTION-2020-VOTE-COUNTING — Election officials in several key states furiously counted ballots as the nation awaited the outcome of the race between Trump and Biden and braced for possible recounts and legal challenges. SENT: 1,220 words, photos.
A separate wire advisory has moved outlining our complete Election 2020 coverage.
---------------------------------—
MORE ON THE VIRUS OUTBREAK
---------------------------------—
VIRUS-OUTBREAK-ASIA — India's coronavirus outbreak rose by more than 50,000 cases amid a resurgence of infections in the capital. SENT: 480 words, photos. With VIRUS-OUTBREAK-THE-LATEST.
VIRUS OUTBREAK-VIRAL QUESTIONS-HOTELS — If you plan to travel during the pandemic, the U.S. Centers for Disease Control and Prevention says getting a rental home is safer than staying with friends or family or at a hotel. SENT: 300 words, graphic.
VIRUS OUTBREAK-CAMBODIA — Cambodia's Prime Minister Hun Sen and four Cabinet ministers were in quarantine after they met with Hungary's foreign minister the same day he tested positive for the coronavirus. SENT: 260 words, photos.
Find more coverage on the Virus Outbreak on the featured topic page in AP Newsroom.
-----------------------—
INTERNATIONAL
----------------------—
TROPICAL WEATHER — Eta is moving over Honduras as a weakened tropical depression but still bringing the heavy rains that have caused deadly landslides while drenching the country's east and the north of neighboring Nicaragua. SENT: 760 words, photos.
------------------—
BUSINESS/ECONOMY
------------------—
FINANCIAL-MARKETS — Asian shares advanced after stocks rallied on Wall Street as investors embraced the upside of more gridlock in Washington, sending the S&P 500 index up 2.2% while the outcome of the U.S. presidential election remained in limbo. By Business Writer Elaine Kurtenbach. SENT: 810 words, photos.
BRITAIN-ECONOMY — The Bank of England increases its monetary stimulus by a bigger than anticipated $195 billion as it tries to boost the economy through new lockdown measures. SENT: 530 words, photo.
INDONESIA-ECONOMY — Indonesia's economy has fallen into recession for the first time since the Asian financial crisis more than two decades ago as the country struggles to control the coronavirus pandemic. SENT: 330 words, photos.
—————-
SPORTS
—————-
VIRUS OUTBREAK-SPORTS-LESSONS LEARNED — Many of the lessons learned from being in some form of a bubble environment — where the NBA, NHL and Major League Baseball all crowned champions after finding ways to finish their seasons in most unusual circumstances — could apply to whatever the new definition of normal is for those sports and others. By Sports Writers Tim Reynolds and Stephen Whyno. SENT: 1,050 words, photos.
------------------------——-
HOW TO REACH US
------------------------——-
At the Nerve Center, Jerome Minerva can be reached at 800-845-8450 (ext. 1600). For photos, Wally Santana (ext. 1900). For graphics and interactives (ext. 7636). Expanded AP content can be obtained from http://newsroom.ap.org. For access to AP Newsroom and other technical issues, contact apcustomersupport(at)ap.org or call 877-836-9477.