Asian-American lawmakers back Hillary Clinton for president
The endorsement comes ahead of next week's California primary.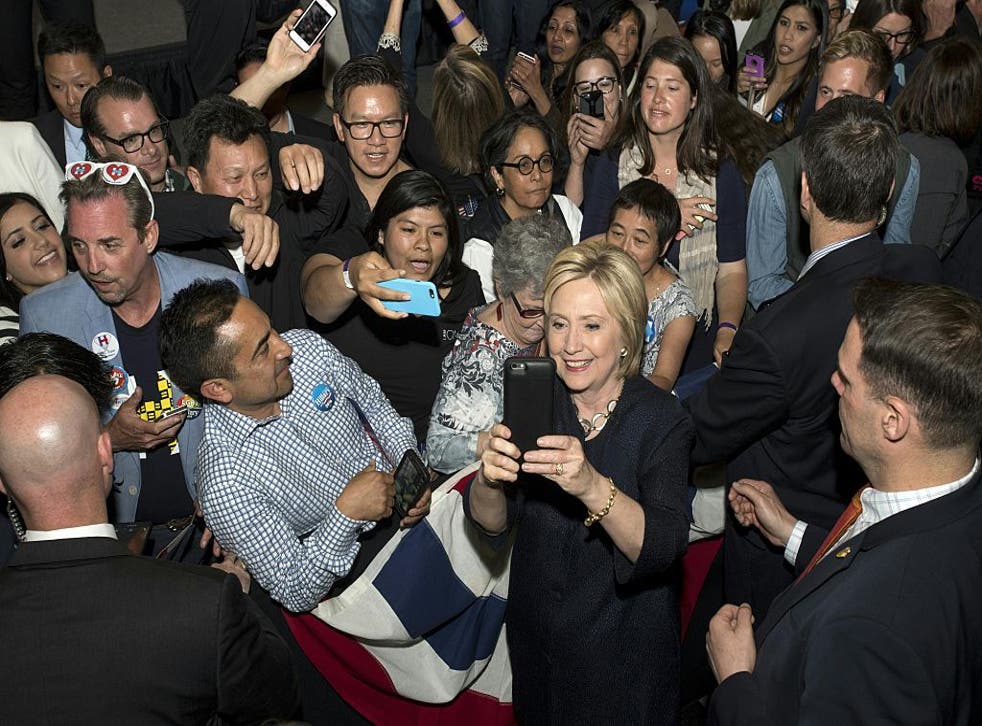 Asian American lawmakers have endorsed Hillary Clinton ahead of the California primary.
The Congressional Asian Pacific American Caucus Leadership PAC endorsed Clinton for president on Tuesday encouraging Asian-American and Pacific Islander voters to support the former secretary of state to take down Donald Trump.
"There is so much at stake in this election, and we cannot tolerate any presidential candidate who promotes fear tactics, hateful rhetoric against immigrants and bullying," CAPAC chair Rep. Judy Chu, a Democrat from California, said at the Hilton Los Angeles, according to the Huffington Post.
"We AAPIs must turn out the vote and ensure that our voice matters," Chu continued. "We must support the candidate who will bring us together, and make our nation more equal and just for everyone — and that person is Hillary Clinton."
Clinton hopes to finally clinch the Democratic nomination on June 7 by reaching the 2,383 delegates she needs to knock out Vermont Bernie Sanders. In a prepared statement, Clinton said it was an honor to receive the endorsement from the group of lawmakers.
"As President, I will fight alongside the AAPI community to at last pass comprehensive immigration reform with a path to full and equal citizenship," Clinton said. "Still today, applicants from the Asia-Pacific region make up about 40 percent of the family visa backlog, and too many have waited decades to have the chance to be back with their families. Millions of people are eligible to become citizens and deserve the opportunity, but face real barriers to taking those last steps to naturalization. We can and we must address these challenges."
Join our new commenting forum
Join thought-provoking conversations, follow other Independent readers and see their replies