Biden to send 4 million AstraZeneca vaccine doses to Canada and Mexico
Mexico would receive 2.5 million doses and Canada would receive 1.5 million doses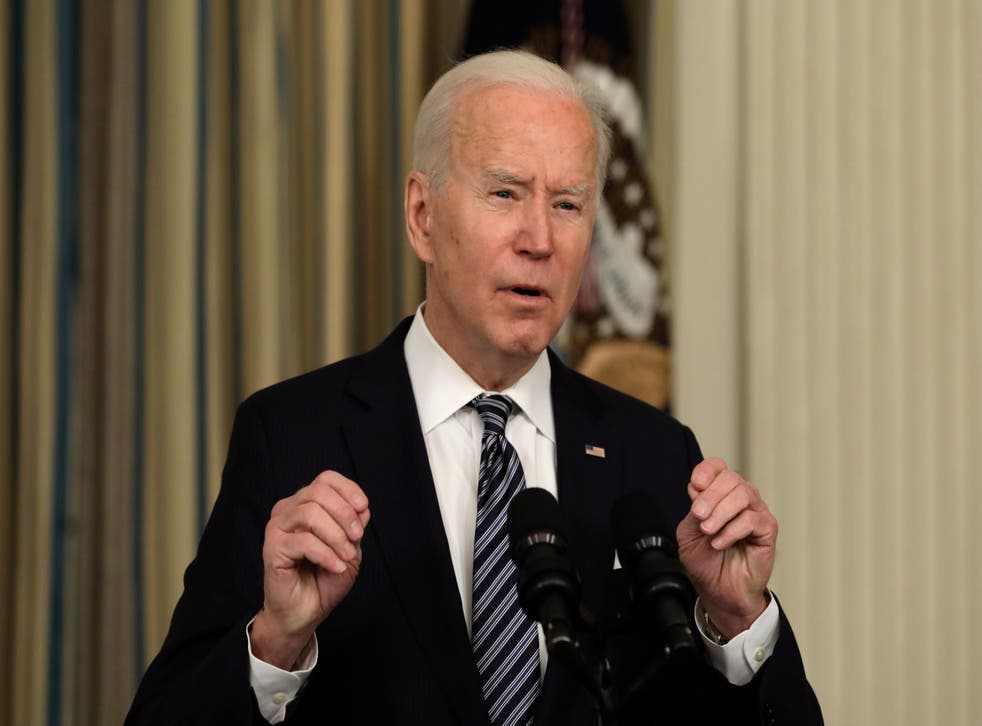 Leer en Español
The Biden administration has agreed to send surplus doses of the AstraZeneca vaccine to Mexico and Canada, according to senior administration officials.
The country plans to send 2.5 million Covid-19 vaccine doses to Mexico and 1.5 million to Canada to help fill vaccine shortfalls.
It would be the first formal commitment by the US to supply vaccines to other nations.
This virus has no borders," an administration official told Reuters. "We only put the virus behind us if we're helping our global partners."
An agreement could be reached with Mexico as early as Friday.
"I'd say we've made good progress, but the details ... won't be known until Friday," Mexican foreign minister Marcelo Ebrard told reporters on Thursday morning. "We requested as many [AstraZeneca doses] as possible."
The Biden administration has purchased 800 million doses from Moderna, Pfizer and Johnson & Johnson.
But President Biden has also revealed his commitment to assisting other countries in vaccinating their residents.
Read more:
Mexico and Canada lack the infrastructure to vaccinate their residents as swiftly as the US.
AstraZeneca has millions of vaccines ready to use in the US, but the drug maker has yet to apply for authorisation from the Food and Drug Administration (FDA).
Clinical trials are underway in the US for the vaccine.
Senior officials in the Biden administration told CNN that they were considering a deal where the US gives AstraZeneca vaccine doses to the two countries now with the understanding that Mexico and Canada could supply the country with excess vaccine doses in future months.
The news of the vaccine agreement comes as the European Medicines Agency has backed the continued usage of the Oxford-AstraZeneca vaccine in Europe following some concerns about safety.
"The committee has come to a clear scientific conclusion," Emer Cooke, executive director of EMA said in a statement released on Thursday.
"This is a safe and effective vaccine, its benefits in protecting people from Covid-19 with the associated risks of death and hospitalisation outweigh the possible risks. The committee also concluded that the vaccine is not associated with an increase in the overall risk of thromboembolic events or blood clots."
Eighteen countries across Europe have suspended the use of the vaccine following reports linking the jabs to blood clots.
The Medicines and Healthcare Products Regulatory Agency, a UK health watchdog, insists the vaccine is safe.
Register for free to continue reading
Registration is a free and easy way to support our truly independent journalism
By registering, you will also enjoy limited access to Premium articles, exclusive newsletters, commenting, and virtual events with our leading journalists
Already have an account? sign in
Register for free to continue reading
Registration is a free and easy way to support our truly independent journalism
By registering, you will also enjoy limited access to Premium articles, exclusive newsletters, commenting, and virtual events with our leading journalists
Already have an account? sign in
Join our new commenting forum
Join thought-provoking conversations, follow other Independent readers and see their replies