United Nations chief Ban Ki-Moon confident Donald Trump will drop campaign rhetoric
'He has made a lot of worrying statements, but I am sure that he will understand the whole importance and seriousness and urgency. The presidency may be important, but humanity and all our lives and our planet Earth are eternal'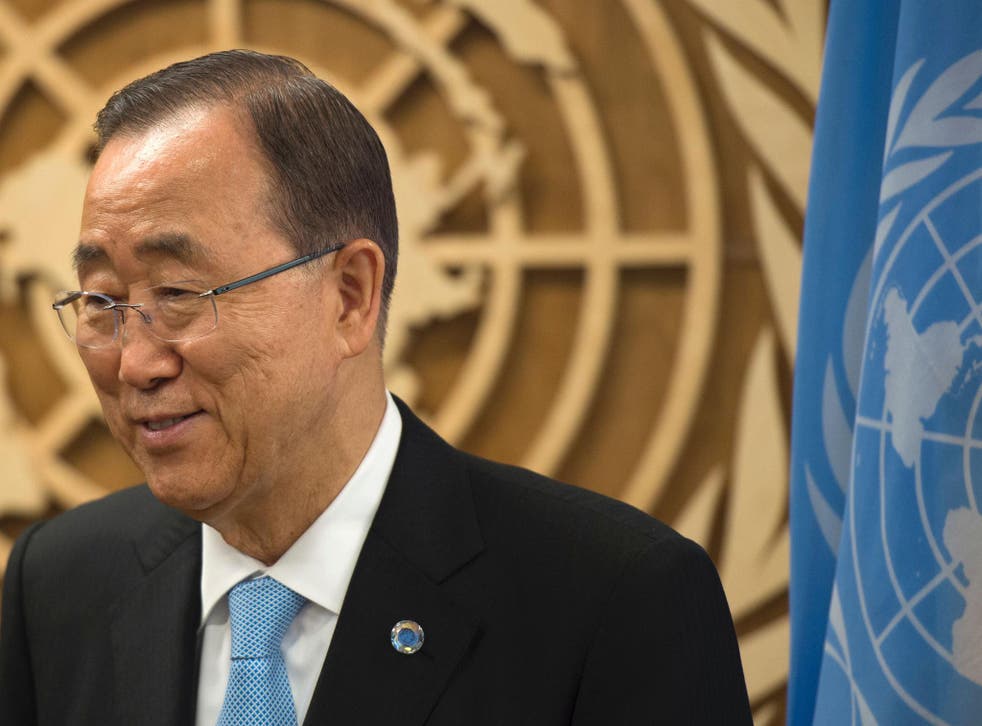 United Nations Secretary-General Ban Ki-Moon has spoken of his confidence that Donald Trump will distance himself from his campaign rhetoric and address global issues such as climate change during his presidency.
Mr Ban said he hoped to meet America's President-elect in the coming weeks, and that he expected the United States to retain its "leading role" on key issues under Mr Trump's Government.
During his campaign, the Republican candidate expressed controversial positions on Russia, the Paris climate deal and Nato, while critics accusing him of fuelling xenophobia in the country with his stance on immigration.
"This is what he said during the campaign period, on the campaign trail," Mr Ban said.
"Now, post-election, when he creates his transition team with experts and people with vision and expertise, I am sure that the United States will continue to play a leading role."
The UN released a statement following Mr Trump's victory to say the two men had spoken and had agreed to stay in contact.
However, the Paris climate deal risks being undermined by the Trump administration.
Mr Trump has described global warming as a hoax invented by the Chinese, vowing to pull out of the Paris Agreement, signed so ar by 193 countries.
However, Mr Ban, who is due to step down on 31 December after 10 years as the world's diplomat-in-chief, believes Mr Trump will understand the importance of maintaining the historic agreement.
"He has made a lot of worrying statements, but I am sure that he will understand the whole importance and seriousness and urgency. The presidency may be important, but humanity and all our lives and our planet Earth are eternal," he said.
"Now business communities are fully on board. Civil society members are fully on board. How can one change all this course? It's a huge trend."
Join our new commenting forum
Join thought-provoking conversations, follow other Independent readers and see their replies