Barack Obama calls out Donald Trump's 'ridiculous' wiretapping claims
Sources close to the Democratic ex-president also say pair have not spoken since inauguration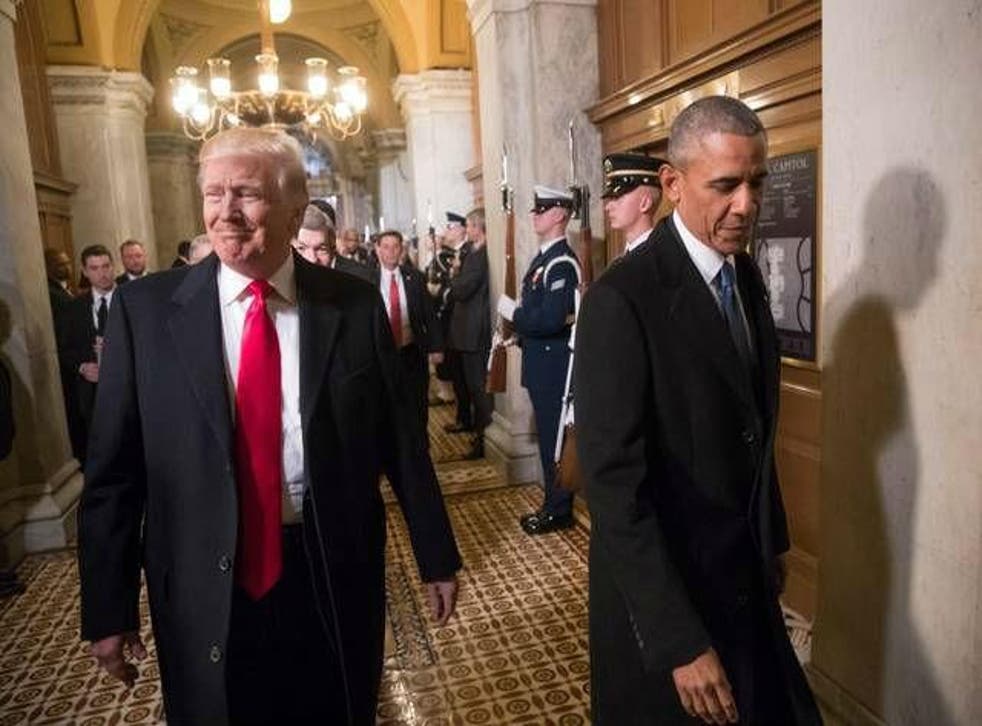 Barack Obama was not "thrilled" by Donald Trump's wiretapping claims and branded them "ridiculous", according to reports.
The ex-US president, who does not want to be "the face of resistance", also has not spoken with Mr Trump since the inauguration on 20 January.
FBI director James Comey has already poured cold water over claims the previous White House administration tapped phone lines in Trump Tower in the election run-up.
"It's ridiculous," Mr Obama told people close to him, according to The Hill.
One official close to Mr Obama also reportedly said "he wasn't thrilled" and another said: "When it impacts the integrity of the White House and the office of the president, that's concerning for him."
Mr Trump tweeted: "Terrible! Just found out that Obama had my 'wires tapped' in Trump Tower just before the victory. Nothing found. This is McCarthyism."
Comey: The FBI has no information that supports Trump's wiretapping tweets
White House officials reportedly said they have no idea where the 70-year-old got his information.
A New York Times front-page article on inauguration day wrote how wiretapping data was used in an investigation into one of Mr Trump's advisers.
A story by 'alt-right' news website Breitbart, which Mr Trump's chief strategist Steve Bannon was once an executive chairman of, also carried claims the Obama administration monitored activity in Trump Tower in Manhattan.
Barack Obama's best moments in the White House

Show all 11
The media furore prompted a statement from Mr Obama spokesman Kevin Lewis, who said: "As part of that practice, neither President Obama nor any White House official ever ordered surveillance on any US citizen. Any suggestion otherwise is simply false."
Despite both Mr Obama and Mr Trump praising their January meeting in the White House, a source close to the Democrat said: "At the end of the day, he's a former president – he's not the face of resistance."
Jen Psaki, who was a long-time aide of Mr Obama's, also said on Wednesday that the ex-Illinois senator "conducted a smooth transition, and that's what his focus was on. But that doesn't mean they were going to become golf buddies".
Join our new commenting forum
Join thought-provoking conversations, follow other Independent readers and see their replies